A diesel for Audi's smallest range.
With gas prices falling below $2 per gallon in most states it can be difficult to argue for the benefit of purchasing any fuel-efficient car, including diesels. Besides, diesel prices remain about 75 cents higher than gasoline and may still keep some people from even considering these models.
Myopia is not just a condition of the eye. It is also a malady that we consumers must contest when making purchase decisions. When it comes to fuel prices, short sightedness can lull us into thinking that temporary gains will lead to a permanent advantage. Consequently, such purchase decisions are often deeply regretted once the stage has been rearranged. In this case when elevated fuel prices return, they will do so with a budget-busting vengeance.
Select This: Gasoline or Diesel
In the Audi A3 Sedan you have a choice of turbo gasoline or diesel engines. Auto Trends reviewed the gasoline-powered A3 2.0T in September 2014, finding that the "second generation A3 meets an important price point." With a starting price of $32,600 ($43,295 well equipped), the turbodiesel edition brings an attainable and highly-efficient entry-level model to the luxury segment.
Certainly, 31 mpg in the city and 43 mpg on the highway for a combined 36 mpg are numbers most of us can only dream about. In the Audi A3 TDI, a numeric nirvana has been attained.
The Audi ethos is not much different from other luxury manufacturers. Indeed, the A3 as well as the A4 provide an ideal gateway to the brand. Once you have been sufficiently wooed, Audi has entire lines of sedans, coupes and utility vehicles to maintain your allegiance. Granted, there are styling differences between entry and high-end models such as the A8, but the overarching theme endures.
Power to the Front Wheels
My test model was a front-wheel drive A3, the very first FWD Audi I have driven. Every vehicle sent to me hitherto was all-wheel drive. And Quattro all-wheel drive at that. For most buyers it does not matter if power is sent to the front wheels, to the rear wheels or to all four wheels — there are other considerations that matter more to them, such as, style, fuel efficiency and price.
Although BMW and Mercedes-Benz have fleets that are rear-wheel drive biased with available all-wheel drive, Audi's design approach is standard front-wheel drive with available all-wheel drive pushed as the preference. But in the A3 TDI you have no such choice: front-wheel drive is the singular offering. And if you are looking for the previously offered hatchback model you will be disappointed to discover that only the sedan is available with this model year. Reportedly, a hatchback will be added in 2016.
There is no need for me to rehash the exterior styling and the cabin amenities for the A3 covered in my earlier review. Without doubt the most important issues here are the engine, transmission and front-wheel drive, what combine to make the forenamed model the fuel efficient beast that it is.
Surely, the A3 TDI lives up to its fuel efficiency billing. After one week of driving, I estimated my mileage came in just under 40 mpg. That high number was reached through extensive, almost exclusive highway and back road driving where posted speed limits ranged from 45 to 70 mph. To that end activating cruise control for long stretches helped matters too.
Clean and Efficient Diesel
Kudos to the Volkswagen Group for making a turbo diesel that is not only clean and efficient, but relatively quiet. Its clatter has been hushed through a variety of engineering upgrades, including shortening the injection lines with fuel delivered in pulses, what no longer relies on solenoid or mechanical actuation. Under hood sound baffles and improved cabin insulation help muzzle noise, but it just may be the delicious Bang & Olufsen sound system that does the best job of noise cancellation, especially if you are prone as I am to turn it up to savor every wondrous note.
To that end you will get the premium sound system by choosing the Prestige edition, an $8,450 upgrade that also brings in 18-inch spoke-design wheels shod within all-season tires, heated seats, a navigation system and a parking system with a rear view monitor and other enhancements. Other upgrades included an $800 sport package featuring S Line trim with sport front seats, drive select controls, sport suspension and a three-spoke sport steering wheel.
The Audi A3 TDI's engine is activated by pushing the start/stop button. It isn't an immediate start either, especially on cold mornings. Simply press the brake, push the button, wait two or three seconds, and the engine will come to life. When the ambient temperature is lower, the heating up process is slightly longer. It is at idle when engine clatter is more discernible; you might also take in a whiff of diesel that generally is not noticeable while driving.
---
2015 Audi A3 Sedan TDI
View manufacturer details and pricing
---
A3 TDI Performance Amplification
Turbo power makes all the difference for diesel engines, what have notoriously make them laggards from the start, but offer desirable boost once you are moving. A slight turbo lag is felt, but it quickly dissipates. The A3's proportionate weight is most definitely a factor, what helps power this sedan with confidence.
There were times when I forget I was behind the wheel of a front-wheel drive car. No, not entirely. Torque steer surfaces on occasion, but it is largely of little consequence. Credit Audi's engineers with fusing the right combination of electronic-assisted steering, suspension dampening and Continental tires with keeping this sedan planted, even while cornering. Specifically, steering is precise and handling is responsive — there is no ambiguity present as you navigate the bends. And as for brake fade, that's not an issue either.
The Audi engineering stratagem pairs turbocharged engines with dual-clutch automatic transmissions. Operate the gearbox in manual mode and you will achieve a measure of control, but it isn't the same as with a manual. Whispers of a manual gearbox with the upcoming hatchback have been regularly repeated. if those rumors prove true, then your dream powertrain combination may come to pass. Granted, it may be offered with the 2.0T only, if at all.
Competition From Mercedes-Benz
This sedan has much to offer, provided that your priorities are based on Audi's styling, quality and fuel efficiency attributes. That Mercedes-Benz now has the entry-level GLA-Class provides additional evidence that the segment is a growing one. If you can do without Quattro all-wheel drive, then the TDI may be a logical step in that direction.

---
2015 Audi A3 Sedan TDI
Sticker price from $32,600
Price as tested: from $43,295
Front-wheel drive
Seats 5 occupants
2.0-liter 16-valve inline-four cylinder turbo diesel engine
150 horsepower @ 3,500 to 4,000 rpm
235 foot-pounds of torque @ 1,750 to 3,000 rpm
3.19 inches bore by 3.76 inches stroke
Engine compression ratio: 16:2-to-1
6-speed automatic transmission
Wheelbase: 103.8 inches
Length: 197 inches
Width: 75.4 inches
Height: 55.7 inches
Passenger volume: NR
Storage volume: 12.3 cubic feet
Towing capacity: NR
EPA: 31 mpg city, 43 mpg highway
Diesel fuel
Fuel tank: 13.2 gallons
Curb weight: From 3,341 pounds
IIHS safety rating: Top Safety Pick+ (2014)
Limited vehicle warranty: 4 years/50,000 miles
Powertrain warranty: 4 years/50,000 miles
Corrosion warranty: 12 years/Unlimited miles
Vehicle assembly: Gyor, Hungary
2015 Audi A3 Sedan TDI photos copyright Auto Trends Magazine.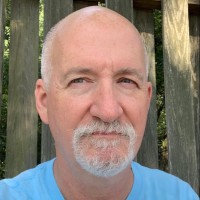 Latest posts by Matthew Keegan
(see all)