Medium range crossover combines performance with efficiency.
---
The recent arrival of an Audi Q5 TDI Quattro in my drive marked the third of three crossover utility vehicles I've received from this German luxury manufacturer within the past year.
The exquisite seven-passenger Q7 arrived first, what serves the full-size end of the segment. Later in the year, an all-new five-passenger Q3 arrived, an elegant vehicle designed for compact luxury CUV shoppers.
But it was the five-passenger Q5 that provided me with the best week of driving thrills, by virtue of the 3.0-liter turbocharged V-6 diesel engine powering its medium frame.
See Also – 2022 Audi Q5 Review
2015 Audi Q5 TDI Quattro Review
The 2015 Audi Q5 comes with standard all-wheel drive Quattro; only the smaller Q3 offers with either front- or all-wheel drive. As I have adroitly enumerated in my previous write ups, all-wheel drive is the superior choice — not just for on-road traction, but for optimum steering and handling.
Think "quattro" and you have a permanent all-wheel drive system — one that is always at work. In some other vehicles, all-wheel drive only kicks in as you need it. Yes, there is a difference, one best articulated in every twist, turn, rise and fall of the pavement.
The advantage of the Audi Q5 depends principally on how you examine it.
First, it seats five people just like the smaller Q3, but more comfortably so. I like to think that Q3 buyers acquire one to serve two people or perhaps two parents with their young children in car seats. Beyond that, rear legroom will have you feeling pinched, especially as the children grow.
Second, it offers the same larger engines as the Q7 as well as the four-cylinder 2.0-liter turbocharged gasoline engine found in the Q3. Audi, in its infinite wisdom, only offers the larger V-6 diesel in the Q5. And that's where the fun begins!
But first, let's look at what you receive in the 2015 Audi Q5. This model is available in three trim levels: Premium ($39,300), Premium Plus ($42,200) and Prestige ($52,900). Select the Premium edition and the four-cylinder, turbocharged gasoline engine is your solitary choice.
All three engine choices, including the "four" and a pair of turbocharged diesel and gasoline V-6 engines, are available with the Premium Plus. The Prestige offers only the larger engines.
My weekly driver was powered by the turbodiesel V-6 and outfitted with all-wheel drive; it had a base sticker price of $47,000. Its total price came in at $55,625, due chiefly to a $4,000 technology package and a $2,300 luxury package. A savory Bang & Olufsen sound system added $850 — that's one upgrade I strongly recommend.
Uniform Style Language
Across the Q3-Q5-Q7 triumvirate, the styling is constant, although there are some differences. The overall design composition is uniform, with the waterfall grilles on the Q3 and Q5 making for the closest match. Audi's latest LED daytime running lights arrangement has those lights completely encompassing the lighting assemblies front and back.
The Audi Q5 has a graceful persona with a flowing look that extends from the grille, up the hood line, across the windshield and roof line, and down the liftgate. Not especially muscular, yet athletic, the Q5 moves lithely like a ballerina until a sudden kick tells you that it means business.
And that business is symptomatic to the turbodiesel, what produces 240 horsepower and a whopping 420 foot-pounds of torque. Its twist kicks in early and low in the rpm curve, providing an extra boost before you expect it. Be prepared here: you may find yourself tooling down the interstate entrance ramp at a cop-car-pull-me-over speed.
Audi pairs the Q5's engines with an eight-speed tiptronic transmission. You will operate it in automatic mode much of the time, but if clutchless shifting is your fixation, then have at it.
Personally, I want the real deal — give me a true manual gearbox and the attendant clutch pedal — maybe not in a utility vehicle, but definitely in a sport sedan or coupe.
With a utility vehicle, you will also have at least some pitching and rolling as you navigate the twists and turns. The Audi Q5 makes short work of it all as it hugs the corners and navigates its turns with authority.
No, you are not driving a low-slung sport coupe, but you are accessing one crossover that has fun factored in. Just be certain that the kiddies are tightly buckled in back there!
Polished, Luxuriant Cabin
Inside, you enjoy the anticipated Audi craftsmanship that this brand exemplifies. And with an uncluttered dashboard at that.
The instrument panel features two large analog displays —odometer and speedometer — and two much smaller analog displays for oil pressure and fuel. Strategically centered is the digital driver's information center, what you control with a steering-wheel mounted switch.
The center console has the requisite display and, notably, Audi seems to be moving away from the unit that either was fixed to the top of the instrument panel or quickly emerged once the ignition was activated.
No matter, the look is a clean one, with orange and white lettering on the blackest of backgrounds. You govern the panel with a knob situated between the seats.
Underneath the display are vents, a multimedia system and switches for the climate control system, including heating and cooling switches for the front seats.
Connectivity Issues and an App
Audi still does not make it easy to connect some smartphones for recharging purposes. Specifically, you must have the correct cable connection, but that just does not work out for me.
However that may change as Audi, new for 2015, released an "Audi MMI connect App" to sync directly with the available MMI navigation system. For example, the app ties in with the owner's myAudi account to stream music, to help you find where your car is parked and provide destination support. Given that I do not have an account, I did not test it.
I have yet to meet an Audi that failed on the fit and finish front — each model is a mark of impeccable craftsmanship, with a tasteful fusion of authentic dark brown wood inlays, chic aluminum trim, Milano leather seating and choice soft touch materials.
Drive this model at night and the interior is peppered with red highlights —easy on the eyes, but enchanting nonetheless.
Audi provides a crossover that comes well equipped. Every model is outfitted with three-zone climate control, power accessories, a tilt and telescopic steering column, a rear cargo cover, four 12-volt outlets, ambient lighting, leather touches and four cup holders and four bottle holders.
Move up to the Premium Plus and procure keyless entry and push button start and stop, heated front seats and a panoramic sunroof. The Prestige edition extends the luxury quotient to its zenith by bringing in adaptive xenon plus headlights, LED daytime running lights and tail lamps, MMI navigation, manual rear sunshades, parking assist and a rear view camera.
Additional Crossover Considerations
Beyond the Q triad, Audi does offer other crossovers for your consideration, including a hybrid variant of this very same Q5. Yet another variant, the SQ5, brings optimum performance to the line with the specialized styling befitting a sport edition.
Consequently, you may find yourself wrestling with your choices as nearly every utility vehicle niche has been filled by Audi.
2015 Audi Q5 TDI Quattro Specifications
Sticker price from $47,000
Price as tested: from $55,625
Seats 5 occupants
3.0-liter 24-valve V-6 turbodiesel engine
240 horsepower @ 3,750 to 4,000 rpm
428 foot-pounds of torque @ 1,750 to 2,250 rpm
3.27 inches bore by 3.60 inches stroke
Engine compression ratio: 16:8-to-1
8-speed automatic transmission
Wheelbase: 110.5 inches
Length: 182.6 inches
Width: 74.7 inches
Height: 65.2 inches
Passenger volume: 101.5 cubic feet
Storage volume: 29.1/57.3 cubic feet
Towing capacity: 4,400 pounds
EPA: 24 mpg city, 31 mpg highway
Diesel fuel
Fuel tank: 19.8 gallons
Curb weight: From 4,475 pounds
IIHS safety rating: Good
Limited vehicle warranty: 4 years/50,000 miles
Powertrain warranty: 4 years/50,000 miles
Corrosion warranty: 12 years/Unlimited miles
Vehicle assembly: Ingolstadt, Germany
---
2015 Audi Q5 photos copyright Auto Trends Magazine.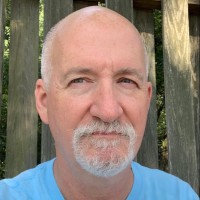 Latest posts by Matthew Keegan
(see all)