Chiseled sport luxury coupe gets a proper send off.

Say good-bye to the Cadillac CTS coupe. Or at least its current iteration.
The final model year for the current CTS coupe is 2015, a model that is one generation behind the sedan, itself updated for 2014. GM hasn't said whether a new CTS coupe will follow in 2016 although we do know that the smaller ATS coupe will join the Cadillac line and most likely will replace the CTS coupe.
2015 Cadillac CTS Coupe V-Series
To mark its final year, Cadillac plans to produce a limited edition run of 500 V-Series models during the second half of this year. The special edition model will be outfitted with several enhancements including a dark finish V grille, satin granite wheels and red brake calipers.
Several exterior colors will be offered including Crystal White, Black Diamond ($995) and Phantom Gray. Priced from $72,195, including a $995 destination charge and $1,300 gas guzzler tax, the special edition CTS Coupe V-Series is powered by a supercharged 6.2-liter V-8 engine paired with the customer's choice of a 6-speed TREMEC manual or 6-speed automatic transmission.
Supercharged V-8 Engine
The supercharged engine makes 556 horsepower at 6,100 rpm and 551 foot-pounds of torque at 3,800 rpm. This 16-valve cast aluminum engine is outfitted with a 1.9-liter supercharger with intercooler and sequential fuel injection. Premium grade gasoline is required.
The V-Series is 2+2 rear-wheel drive coupe fitted with front and rear stabilizer bars and Magnetic Ride Control with electro-magnetically controlled shocks. Power-assisted rack and pinion steering, four-channel stability control with brake assist and four-wheel Brembo disc brakes are included.
Inside, the final run of the V-Series will feature an ebony interior with contrasting red stitching, Recaro brand performance seats, metal pedals, Midnight Sapele wood trim, and a microfiber suede-wrapped steering wheel and shift knob. Other standard equipment includes dual-zone climate control, power accessories, a rear vision camera, navigation system, heated front seats and an available sunroof ($700).
Next Generation V-Series
Even as Cadillac closes the chapter on the current run of CTS coupes, it is working on a next generation of models to follow. Uwe Ellinghaus, chief marketing officer, Global Cadillac, noted: "The special edition is a stepping stone to the next-generation V-Series, which will move to the next level with more dynamic design and technical sophistication."
Auto Trends believes that the future CTS line will be composed of sedans only, with the coupe migrating to the ATS. The CTS wagon will also disappear, most likely replaced by an ATS model. These changes would align the ATS to compete more effectively with the BMW 3/4 Series, a family of smaller executive cars.
Through April, Cadillac sales are down 4.4 percent over last year. April sales, however, rose by 5.1 percent with the CTS line leading the way. CTS sales were up 36.4 percent for the month and are up by 6.5 percent for the year. Cadillac should see a sales boost as the year moves forward with two all-new models slated to debut: the ATS Coupe and its full-size Escalade sport utility vehicle.
Beyond 2015, Cadillac will update the SRX and its ELR hybrid. Likely, it will keep its large XTS sedan and may supplement its product line with a full-size sedan to take on the likes of the BMW 7 Series, Mercedes-Benz S-Class, Lexus LS and the Audi A8. Another option is to make its Cadillac Elmiraj concept a reduction reality.
---
Additional Cadillac News and Reviews
Cadillac ELR: 2+2 Luxury PHEV Coupe
Sleek Cadillac ATS Coupe Takes on Germany's Best
Road Tripping With the 2014 Cadillac XTS VSport AWD Platinum
Bling it On: 2015 Cadillac Escalade
3 All-New Models for the Big Three in 2015
---
Photos courtesy of General Motors Company.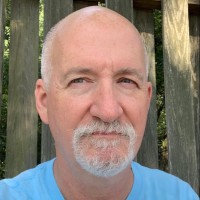 Latest posts by Matthew Keegan
(see all)