Automotive analysts drive me nuts! Well, not all — after all, I am an analyst myself.
What infuriates me is when any purported expert or analyst takes data and uses that to argue a point, a baseless one in particular. For example, some people are pointing to Cadillac's current sales decline (2.4 percent through July 2015) and juxtapose that figure with the 5 percent increase in general sales and 10 percent increase in luxury sales through the same period, and use those numbers to conclude that Cadillac is in trouble.
Agreed, on the surface it appears that Cadillac is getting spanked. But what is actually happening is that GM's luxury brand is showing much discipline by not selling Cadillacs at fire sale prices as they have done in the past. Moreover, on close scrutiny you will understand what is ailing Cadillac — if you want to call it that — and that is a paucity of utility vehicles in a segment where its competitors sell far more SUVs than Cadillac's two — the compact SRX crossover and the behemoth Escalade SUV.
Indeed, BMW (5), Audi (7) and Mercedes-Benz (7) have more of the kinds of vehicles people are buying at the moment in this crossover-crazed world. Further, Cadillac won't be catching up anytime soon as it aligns its strategy into expanding its sedans first to four product lines when the Cadillac CT6 arrives later this year.
New utility vehicles will follow the CT6, but not immediately.
I am supposed to be dispassionate when writing about cars, especially when presenting a review, but I must say I like the direction Cadillac is heading. The XTS, ATS and Escalade have each been driven and reviewed by me and just this past week I added the CTS to my Cadillac review portfolio.
And not just any CTS, mind you. This one was a 2015 Cadillac CTS Vsport, a midsize luxury rear-wheel drive sedan powered by a twin-turbo V-6 engine. This same engine was found under the hood of an XTS I drove nearly two years ago, an all-wheel drive model also finished in dazzling crystal white tricoat.
The Vsport line should not be confused with the V-Series, the ultimate in Cadillac performance. But unlike Lexus which offers an ornamental "F Sport" line with no added performance and an "F" series with real kick, both Cadillac Vs do, indeed, provide the requisite bite.
The CTS-V (V-Series) model was last offered in 2014 and will return for 2016. A supercharged 6.2-liter making a jaw-dropping 640 horsepower moves that puissant beast, providing one of the best combinations of luxury and performance anywhere. In comparison, the CTS Vsport has an output of 420 horsepower by means of its 3.6-liter twin turbo, but those numbers shouldn't be easily dismissed. This sedan rocks and you will hardly roll as you navigate the twisty roads. Composed? Most definitely.
The twinned turbo engine comes paired with a 6-speed automatic transmission. The normally aspirated engine has a 6-speed automatic with all-wheel drive and an 8-speed automatic with rear-wheel drive. The potent Vsport has the 8-speed automatic. Paddle shifters are included across the product line.
The Cadillac CTS offers a commanding presence. Now in its third generation, the current model advances the brand's modern Art & Science design language.
That language includes a revised grille with Cadillac's updated crest, deep crease lines running from the base of the front fascia to the windshield, angular headlamps, distinctive LED daytime running lights, and scalloped lower grille openings.
On the sides, upper and lower character lines, alloy wheels and a roof line that flows to the raised rear deck are apparent. At the rear, this sedan is marked by the expected capacious horizontal tail lamps common to all Cadillacs and a pair of embedded exhaust finishers.
Inside, Cadillac makes every effort to match the fit, finish and the quality of materials you would find in a Mercedes-Benz E-Class, an Audi A6, or in a BMW 5 Series. It is my estimation that Cadillac succeeds in that endeavor.
To wit, the CTS Vsport comes trimmed in leather with only choice materials used such as anodized aluminum or carbon fiber, and your choice of fine woods.
Each CTS Vsport is equipped with a 20-way power driver's seat with lumbar support, a heated steering wheel, a power tilt and telescopic steering column, heated and ventilated front seats, a 12.3-inch configurable center color display, power accessories, a hand-wrapped and motorized front cup holder assembly, auxiliary power points, an SD card and USB ports, and wireless charging.
Two matters of note: I was disappointed that the CTS Vsport did not include a driver's seat extender, what provides an extra measure of support for those long trips. Nor could I make the wireless charging system work.
That wireless charger can be found in a hidden storage compartment located behind the climate control section of the center stack — the accompanying placard showed how it was done, but it didn't get it done.
Cadillac's center stack is capacitive controlled, with sensors detecting when you want to raise or lower the volume or adjust the climate control, with sliders controlling it all. I have a love/hate relationship with this arrangement.
Notably, I love it when I can figure it out. But I hate it when it doesn't respond as I would like. Furnish elegant buttons, switches and knobs instead — just leave the high tech controls out.
The CTS Vsport does have two notable attributes on its side. First, the interior is quiet, just as you would expect in a Cadillac. Second, the cabin is supremely comfortable, bright, roomy and exquisite.
While you would also expect the latter in a Cadillac, the CTS is far different from the pillowy land barges Cadillac produced for much of the last century. This one provides a wholly European feel, with its simple, yet elegant style and on-road prowess.
Indeed, it is on the road where any sedan of the CTS Vsport's caliber will either succeed or fail. Happily, the Vsport is and was up to the task.
Generally, when it comes to forced induction, I prefer superchargers over turbochargers. Superchargers quite frankly have no lag, but they are considered less efficient and more prone to reliability issues.
But a twin turbo represents a parallel system where each turbo feeds off of half of the engine's cylinders. Cadillac has these and an air cooler to deliver instant power. Turbo lag? It simply isn't there. Optimum performance? Absolutely.
Ignite the starter, slip the Cadillac in gear and you are ready to head out. But not so fast: you can select touring, sport or track modes, the latter adjusting throttle progression and the magnetic ride control calibrations while on the track. Moreover, track mode is also ideal for curvilinear roads, pavement imbued with the twists, turns, rises and falls that makes sport sedan driving a most excellent experience.
Cadillac says that the CTS Vsport hits 60 mph from a dead stop in just 4.4 seconds and I won't argue with that contention, despite not having a stop watch to confirm same. Press on the pedal and immediately you have all 420 stallions galloping forward.
Copious amounts of energy is unleashed and if paddle shifters are your deal (not for me — give me a manual), then you are ready to explore the Vsport's driving side. ZF Steering supplies the electric variable-assist power steering, with quick flicks of the wheel moving this hallowed four-door with ease. No mushy feel here — the connection to the Vsport is confident and nailed down.
The chassis and suspension underpinning the CTS Vsport is what places the emphasis on enthusiasm in this model. Magnetic ride control represents the world's fastest reacting suspension system, adjusting upwards of 1,000 times per second to ensure the best ride possible.
The system is not new — it originated with the Chevrolet Corvette and found its way to the Cadillac Seville STS early in this century. Other manufacturers have tried to match it, but have yet to replicate its adeptness.
For diehard luxury performance enthusiasts, nothing less than the CTS-V will do. For those who want to balance luxury, performance and affordability, the CTS Vsport merits your consideration, notwithstanding what some automotive analysts might opine.
2015 Cadillac CTS Vsport Specifications
Sticker price from $59,340
Price as tested: $62,280
Seats 5 occupants
3.6-liter 24-valve twin turbocharged gasoline engine
420 horsepower @ 5,750 RPM
430 foot-pounds of torque @ 3,500 RPM
3.70 inches bore by 3.37 inches stroke
Engine compression ratio: 10.2-to-1
8-speed automatic transmission
Wheelbase: 114.6 inches
Length: 195.5 inches
Width: 72.2 inches
Height: 57.2 inches
Passenger volume: 97 cubic feet
Storage volume: 13.7 cubic feet
Towing capacity: 1,000 pounds
EPA: 16 mpg city, 24 mpg highway
Premium grade gasoline
Fuel tank: 19 gallons
Curb weight: From 3,952 pounds
IIHS safety rating: Good
Limited vehicle warranty: 4 years/50,000 miles
Powertrain warranty: 6 years/70,000 miles
Corrosion warranty: 6 years/100,000 miles
Vehicle assembly: Lansing, Michigan
---
Photos copyright Auto Trends Magazine.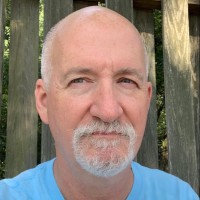 Latest posts by Matthew Keegan
(see all)