Within the past year I've had the opportunity to drive six pickup trucks produced by General Motors: three Chevrolet models and three GMC models.
The differences between these trucks was small, except where size comes in, such as with the full-size Silverado versus the midsize Colorado.
2015 Chevrolet Silverado Z71 Review
This past week yet another Chevrolet truck pulled up to my driveway. This model was officially called the 2015 Chevrolet Silverado 1500 Z71 4WD LTZ Crew Cab. That's a mouthful, so I simply referred to it as the Z71 for the entire week.
Chevy truck fans know that the Z71 is an off-road beast — badging on the grille and on the front doors attest to this. This model has certain features unique to it including, a special chrome grille design, recovery hooks, an underbody transfer case shield (4WD models only), hill descent control, all-terrain tires, an automatic locking rear differential, and a Z71 off-road suspension system with Rancho monotube shocks.
You also get the Z71 appearance package with a special gauge cluster, bumper treatments and exclusive finish trim. And you will pay for this too, as the crew cab 4×4 is priced from $45,810.
The test model added nearly $12,000 to the final price — a $2,495 engine upgrade; $2,000 in custom sport trim; $995 for a power sunroof; $995 for special white tricolor paint; $845 for a driver alert package; plus another $3,000 in amenities and convenience features.
High Prices, Big Discounts
Big pickup truck pricing may scare some customers, but there is one thing you should know: discounting is rampant and at the time of publication discounts and incentives totaling $8,000 on crew cab models was available.
Personally, I have heard of discounts of $10,000 or more on some pickup truck models, at least for those with a sticker price north of $50,000. Drive a hard bargain and you should be satisfied with your deal.
Said pickup truck specimen came with the 6.2-liter, V-8 engine and all the power you can possibly want. And that's a good thing for the trailering type consumer — you have nearly six tons (11,900 pounds) of towing capacity.
Furthermore, payload comes in at upwards of 2,210 pounds for the smaller V-8 (2,050 for the 6.2-liter engine), more than enough to haul five big guys and all the stuff you can fit in the bed.
On the road, this truck rolls with ease. Notably, the off-road tires don't make handling a chore. Suffice to say, I did not take this model off road as I've done so several times before.
The Z71 is more than able to handle every slough, berm, sabulous path, and craggy surface. I am sure that there are areas where you won't want to take it, but your off-road options are more attainable than they are not.
Upscale Interior
Trucks like the Z71 are often called a "Country Cadillac" although they don't quite match the interiors found in the truck-based Cadillac Escalade SUV. Nevertheless, the cabin is roomy, quiet and comfortable — offering a stark contrast to its "down and dirty" capabilities.
Oddly, Chevrolet painted the front and rear bumpers to give the pickup a bit of an upscale look. But then that's just one more area of the truck you will have to keep clean after you finish mudding.
You can order a Z71 with the 40/20/40 split bench seat and make room for three up front, but you probably won't want to as the bucket seats are much more comfortable and sensible.
In the test model the seats came sheathed in leather, with stitched soft touch material covering the dashboard, placed around the center console and across the door inlays.
The weekly driver seated five and did so without compromise. It also was outfitted with numerous accessories, including keyless entry; a tilt and telescopic steering column; power accessories; a six-speaker audio system, and Chevrolet MyLink with an 8-inch screen; navigation, SiriusXM satellite radio, USB ports, an auxiliary jack and an SD card slot.
Bluetooth connectivity and an OnStar directions and connections plan were also present.
Moreover, Chevrolet extended the upscale touches by bringing in dual-zone climate control, visor vanity mirrors, an automatic dimming rear mirror, heated and cooled front seats, a power sliding rear window, a rear window defogger, and a power sunroof.
Consequently, you end up with a vehicle that combines a top-end interior with formidable off-road prowess, a pairing that bringing in the best of both worlds.
Key Safety Features
On the safety front, all trucks come equipped with daytime running lights. Stability control, traction control, and six airbags are also included.
Lane departure warning is available as part of a driver alert package. Furthermore, the federal government gives this truck a top crash rating — consider its tall profile and two-and-one-half ton weight as key factors in its favor.
Pickup Truck Market Strength
Some analysts pronounced doom and gloom on the Chevrolet and GMC truck lines when Ford announced a few years back that its next generation F-150 pickup truck would feature an aluminum-based body. Prognostications had the nascent Ford clobbering its competitors in fuel economy and performance, but it hasn't worked out that way.
Indeed, Chevrolet and GMC sales are up this year with the combined Chevrolet Silverado/GMC Sierra line outselling the Ford F-150 again. Ford has been gradually and carefully building up production of its large truck, but sales through May 2015 were down by 1.1 percent year-over-year.
On the other hand, Silverado and Sierra sales are up 13.8 and 5.7 percent, respectively.
Then there is also the matter of the General's midsize truck line, something that Ford doesn't offer. Another 47,500 Colorados and Canyons have been sold through the first five months of the year, enabling GM to seize the king of the pickup truck mantle.
Indeed, that represents at least 50,000 more Chevrolet and GMC pickup trucks than Ford in a segment that is up 10 percent year-to-date.
Ultimately the Silverado Z71 may be a niche model, but it satisfies the consumer who wants the best of two worlds: around town practicality and off-road deftness.
2015 Chevrolet Silverado 1500
Z71 4×4 LTZ
Sticker price from $45,810
Price as tested: $57,405
Seats 5 occupants
6,2-liter 16-valve V-8 gasoline engine
420 horsepower @ 5,600 RPM
460 foot-pounds of torque @ 4,100 RPM
4.06 inches bore by 3.62 inches stroke
Engine compression ratio: 11.5-to-1
6-speed automatic transmission
Wheelbase: 153 inches
Length: 239.6 inches
Width: 80 inches
Height: 73.8 inches
Passenger volume: NRt
Storage volume: 61 cubic feet
Towing capacity: 11,900 pounds
EPA: 15 mpg city, 21 mpg highway
Regular grade gasoline recommended
Fuel tank: 26 gallons
Curb weight: From 5,306 pounds
NHTSA safety rating: Five stars
Limited vehicle warranty: 3 years/36,000 miles
Powertrain warranty: 5 years/100,000 miles
Corrosion warranty: 6 years/100,000 miles
Vehicle assembly: Silao, Mexico
---
See Also – Driven: 2016 Chevrolet Silverado 1500 Crew Cab LT 4×4
2015 Chevrolet Silverado Z71 photos copyright Auto Trends Magazine.
---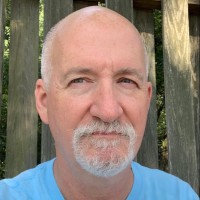 Latest posts by Matthew Keegan
(see all)