Quite easily the 2015 Chrysler 200 is the best midsize sedan ever to wear a Chrysler badge. Don't get all giddy about my statement just yet — Chryslers offerings in this segment have included the LeBaron, Cirrus, Sebring and the 200. Under performers all and in one of the toughest automotive segments at that.
But times have certainly changed. Chrysler now has access to Fiat products, including entire platforms and related components that power various European-derived vehicles. The 2015 Chrysler 200 is based on a modified "small-wide" platform that also underpins the current Dodge Dart, while coming in longer, wider and heavier than the Dodge.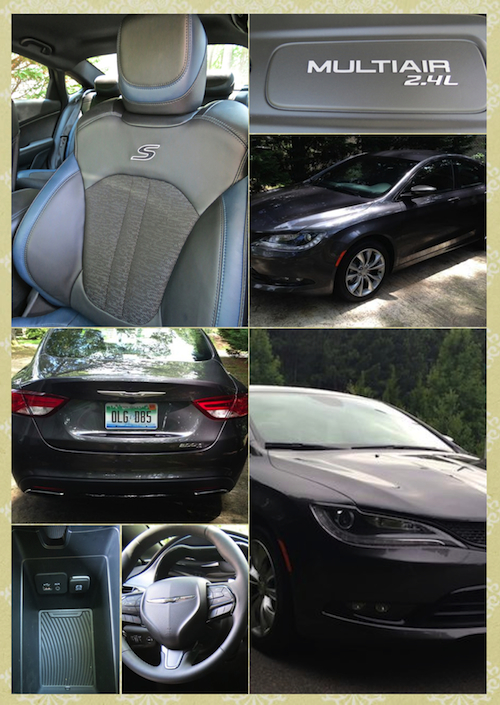 2015 Chrysler 200S
The latest iteration is sold as a sedan only. Gone is the previous 200 convertible, effectively removing Chrysler from the drop top category it helped to revive in the 1980s. Convertible sales were small to begin with and that model simply did not offer much that could not be found elsewhere as well as in a better product. Better to pour your resources into one body style, not two.
A 2015 Chrysler 200S was a recent weekly driver, costing from $24,495 with a $28,575 price tag. I quickly realized that the sedan looks better in person than is shown in pictures. Its exterior reminds me of the understated elegance of the Volkswagen Passat; its interior is sporty, clean and modern, far better than what the previous generation model offered.
Engines, Transmission and Drive Options
The standard engine for the 2015 Chrysler 200S is a 2.4-liter, 16-valve, four-cylinder motor. Outfitted with multi-port fuel injection, the base engine makes 184 horsepower at 6,250 rpm and 173 foot-pounds of torque at 4,600 rpm. Chrysler pairs both engines with a ZF-supplied, nine-speed automatic transmission with shifting capabilities. That shifting comes by way of steering wheel-mounted paddle shifters when the transmission is placed in Sport (S) mode.
Front-wheel-drive is standard with the 200. New for this year is optional all-wheel drive, something only a few other competitors offer. All-wheel drive is standard with the Subaru Legacy and optional with the Ford Fusion, for instance. Chrysler's venerable 3.6-liter Pentastar V-6 is also optional, making a segment-best 295 horsepower.
When Chrysler rolled out the 200 for the 2011 model year it replaced the Sebring, but mostly in name only. The 200 was equal to a hearty mid-cycle refresh; the Sebring name was axed as it was toxic to sales. Aligning the 200 with the 300 also reflected a change in naming convention, offering an excuse for Chrysler to vanquish the Sebring.
Happily, the new model is a clean sheet update, reflecting a mandate given to designers to craft a much more desirable product.
Sleek Exterior
That appeal is evident all around, marked by standard bi-function halogen projector headlamps with available LED daytime running lights and fog lights. A sportier grille punctuated by the familiar Chrysler crest imparts a measure of elegance to the front fascia.
The 2015 Chrysler 200S offers clean, sweeping modern lines, body side sculpting, available 18-inch satin carbon aluminum wheels, underbody aerodynamic treatment, LED tail lights and dual integrated exhaust tips. Most of these features are included with the S edition and in the top-of-the-line 200C ($25,995). You can also choose the LX ($21,700) and Limited ($23,225) editions when shopping the 200 line.
Stylish Interior
Inside, the cabin offers a dramatic and much welcome departure from earlier Chrysler models. Keyless entry is standard across the model line as is push button start. Seating five, the 200S interior features a center console supplied by Faurecia and stylish leather-trimmed sport seats. The look is clean and upscale, a design that sets this edition apart from the pack.
The front seats are bolstered and comfortable. The back seat is also comfortable, supplying sufficient room for three. What I liked best about the back seat was its 60/40 split that offers full access to the trunk. What's more, there is a center pass through for those times when you want to give up just one seat placement — now you know how to bring along your skis.
There are several "pluses" in the current 200 that were not present in the previous model. One outstanding feature is the ergonomic center console with pass-through storage. Here, you get multiple hidden storage compartments with all your connectivity functions at the ready. Simply press the button and pull the switch located fore of the stack and the cup holders and smartphone holder slide out of the way to reveal your covered storage. If moving the cup holders out of the way is an inconvenience, then simply lift the arm rest up to find a second hidden storage compartment, this one with a light and its own connection points.
The test model featured a black interior with blue trim and chrome accents. A leather-wrapped steering wheel with driver and secondary controls sits in front of a brightly illuminated instrument panel. That panel is marked by a pair of analog tachometer and speedometer displays that flank a digital driver information center. Fully customizable, you can change the various drive read outs right from the steering wheel.
One big difference in the new Chrysler is its "rotary e-shift" knob located just above the center storage. That knob controls the new nine-speed automatic transmission, allowing you to choose drive or sport modes as you head out. To the right of the knob is an electronic parking brake, the first time I found one located in that position that wasn't a Porsche.
Another big plus for this model is its 8.4-inch center console display screen. It features Chrysler's UConnect infotainment system, one of the best and most sensible systems of its kind. The layout is as easy to use as most any electronic device, reminding my wife of her iPad. Touchscreen access to the radio, your media player, seat and climate controls, navigation, your connected phone and various apps, including the sedan's own wi-fi hotspot, makes this system user-friendly. Even so, there are switches and knobs below the display to control volume, tune the radio, adjust the climate control and shut off stability control.
Other amenities found in the Chrysler 200S include: drink holders in all four doors plus storage, front and back cup holders, map lights, reading lights, power 8-way driver and 4-way front passenger seats, automatic climate control, rear vent control, power windows and automatic door locks.
The test model featured three package options including a comfort group ($795), a navigation and audio package ($1,495) and a lighting group ($795). The first package brought in the heated steering wheel, heated front seats and a rear back up camera. The second package was composed of the driver information system, UConnect and a 9-speaker Alpine audio system. The third package added in lighting upgrades including the fog lights.
---
2015 Chrysler 200S
---
On the Road
Without having the benefit of comparing the four-cylinder model to the V-6, I can only describe what I encountered while driving with the smaller engine. Side note: if the model at hand had the V-6 engine, you would also get all-wheel drive. That comes in handy to offset the usual torque steer felt when sticking a powerful engine in a midsize sedan. The Chrysler AWD system features a fully disconnecting rear axle and torque biasing, attributes that improve steering and handling.
But I was given a model equipped with a four-cylinder engine and front-wheel-drive, just what most consumers will choose. And with my family along for a ride, we took a 555-mile round-trip excursion deep into the heart of Virginia where we put the Chrysler 200S through the paces. It was back road travel mostly with increasingly higher and winding terrain as we made our way to Luray Caverns. That road showed us that the sedan was up to the task of handling significant rises, sharp turns and at times narrow spaces on the way up and back. No lack of power was noticed although there were times when the transmission seemed to be searching for gears before settling down. Mountain roads can tax any vehicle; the Chrysler 200S took us there and back without incident.
This model features independent front and multi-link suspension to go with a sport-tuned system. You also get electric power steering and numerous safety features including eight standard air bags, available blind spot monitoring with rear cross path detection, traction control, stability control and brake assist.
A Tall Order
Chrysler did a few things to better position the 200 to compete in a crowded midsize segment. First, the automaker surveyed the industry and knew that it had to go after the very best. While the Chrysler 200 may not have the flair of the Ford Fusion or of a Hyundai Sonata, it offers an interior that matches up well against the Toyota Camry, Honda's Accord and the Nissan Altima. Second, the Chrysler brand has been "demoted from its premium status to a standard brand. Instead of being compared to Buick, you will see ads mentioning Chevrolet, Kia and Toyota, among others. Even so, in the Chrysler 200S you get a car with generous amounts of premium features along with a competitive price point.
The 2015 Chrysler 200S and the three other trim levels will likely get extensively shopped by customers. It offers a significant improvement over the previous generation and is better positioned to take on the industry's top sellers.
2015 Chrysler 200S
Sticker price from $24,495
Price as tested: $28,575
Seats 5 occupants
2.4-liter 16-valve four cylinder engine
184 horsepower @ 6,250 rpm
173 foot-pounds of torque @ 4,600 rpm
3.46 inches bore by 3.82 inches stroke
Engine compression ratio: 10:0-to-1
Six-speed automatic transmission
Wheelbase: 108.0 inches
Length: 192.3 inches
Width: 73.6 inches
Height: 58.7 inches
Passenger volume: 101.4 cubic feet
Storage volume: 16.0 cubic feet
Towing capacity: Not recommended
EPA: 23 mpg city, 36 mpg highway
Regular grade gasoline
Fuel tank: 15.8 gallons
Curb weight: From 3,473 pounds
IIHS safety rating: Not yet rated
Limited vehicle warranty: 3 years/36,000 miles
Powertrain warranty: 5 years/100,000 miles
Corrosion warranty: 3 years/Unlimited miles
Vehicle assembly: Sterling Heights, Michigan
---
More Car Reviews
Driven: 2014 Hyundai Santa Fe Sport 2.0T (FWD)
Performance Luxury Sedan: 2014 Lexus IS
Bargain Hatch: 2014 Nissan Versa Note SV
Peak This: 2014 Jeep Grand Cherokee Summit
---
2015 Chrysler 200S photos copyright Auto Trends Magazine. All rights reserved.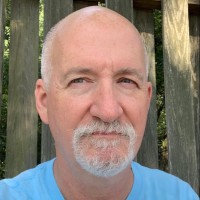 Latest posts by Matthew Keegan
(see all)