Hyundai Pickup Truck
Hyundai-Kia is the fourth largest automobile manufacturer in the world, but like the Volkswagen Group its US presence is smaller than many of its competitors. Both manufacturers have something in common that explains, in part, why their respective market shares are smaller: a lack of a pickup truck offering.
Pickup trucks are popular with consumers, highly profitable for manufacturers and help amplify a brand. Imagine Dodge never having Ram — that Fiat Chrysler (FCA) brand would have disappeared long ago. Instead, Ram is such a strong seller that it is now a brand unto itself.
Hyundai, in the all-wheel drive Santa Cruz Concept, is taking a stab at a market that few are covering today. And that would be a small, unibody pickup truck along the lines of the retired Subaru Brat.
Its a niche market that Hyundai identifies as for "Urban Adventurers" or millennial-type buyers who aspire to the utility of a pickup truck along with the ride and handling of a small car.
The Santa Cruz is essentially a car-truck, what the Chevrolet El Camino and Ford Ranchero once were and the Subaru Brat best articulated in modern days. Unlike some models, this one has a rear seat, accessible with is rear-hinged, rear doors.
These doors are fully integrated with the front door design, enabling this truck to retain its two-door look.
To the rear, the Santa Cruz showcases an expandable bed for extra utility. The longer cargo space is attained by making use of a special drawer-like sliding function.
Hyundai proposes using a turbocharged 2.0-liter diesel engine, making 190 horsepower and 300 foot-pounds of torque. Theoretically, this truck could achieve 30 mpg, an important efficiency threshold that not one of today's truck models attains.
Although many concepts are never built, you have to think that Hyundai is seriously weighing its options in a bid to serve a segment it doesn't currently reach in North America.
Certainly, the Santa Cruz is far different from traditional body-on-frame pickup trucks, but it has the potential to fill a void that some people see as having been left open since Subaru ended production of the Brat more than 20 years ago.
Chevrolet Bolt EV Concept
With gas prices falling below $2 per gallon in many places, talk about electric vehicles seems almost absurd. Yet, the current price plummet simply will not last — more than likely we will see prices return above $4 per gallon some day.
Car manufacturers cannot afford to be sentimental when it comes to prices at the pump. Indeed, federal fuel regulations require manufacturers to achieve a 54.5 mpg average in 2025 — that's just 10 years away. Electric vehicles will play no small part in helping manufacturers attain those averages, though the challenge to convince you to purchase an EV is a significant one at that.
General Motors has been busy doing its part in advancing vehicle electrification, chiefly with its hybrid Chevrolet Volt. But it also is knee deep in pure electrification as it has a smattering of EV products of its own.
One of those products is currently in concept form and was introduced at the Detroit auto show on Monday. The Chevrolet Bolt EV concept could be just the vehicle to cajole people to making a switch, especially given its proposed $30,000 price tag and 200-mile range.
What sets the Chevrolet Bolt EV Concept apart from the pack is its mini minivan-like layout, with very little front and rear overhang. It has been designed to maximize interior space and offers seating for four. GM's designers looked to amplify its interior space for maximum comfort and in the concept, it appears that they have succeeded.
Using glass all around makes this model seem large, even commodious compared to other small vehicles. A high belt line sweeps upward to the D-pillar, what gives this vehicle a look that is at once sporty as it is elegant.
In its design, GM made good use of such lightweight materials as magnesium, aluminum, carbon fiber and woven mesh. Moreover, its aerodynamic design plays a significant role in helping this model maximize its efficiency.
In GM's presentation, the company was big on its conceptual homily, but small on its engineering application. We know nothing about the battery system that allegedly enables this vehicle to attain its 200-mile range, a number that is approximately three times longer than what most current EVs deliver, although it does align with basic Tesla models.
Therefore, the only thing we can surmise is that the enhanced battery system is something that GM would like to attain and at a price point consumers would embrace.
You will be forgiven if the name Jaguar F-PACE does not easily roll off your tongue. Not that the pronunciation is difficult, rather that it is one of those names that may bewilder the big cat enthusiast.
The British marque, along with its LandRover consort, have been making great strides in recent years in a bid for relevance. Jaguar LandRover sales are up around the world as parent Tata Motors gives the dynamic duo much room and independence to grow.
In the Jaguar F-PACE we have a model that will go on sale early in 2016, a five-passenger crossover utility vehicle underpinned by the brand's innovational aluminum architecture and state-of-the-art suspension system.
Based on the Ian Callum's C-X17 concept car, the F-PACE maximizes cabin space and provides the types of on-road dynamics that luxury utility vehicle buyers prefer. Jaguar offered scant details beyond the show and tell, but we know that the upcoming "performance crossover" will be based on the same platform driving the XE sedan.
Jaguar may seem as if it is crossing into LandRover territory with the utility vehicle, but there is a difference that should be noted. Whereas LandRover's are designed with off-roading in mind, the F-PACE is designed solely for advancing its on-road antics.
A full reveal is likely this spring at the New York International Auto Show.
---
Photos and news details supplied by the car manufacturers.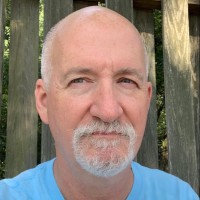 Latest posts by Matthew Keegan
(see all)