Chrysler lays claim to the world's fastest sedan.
---
Just weeks after introducing the 2015 Dodge Challenger SRT Hellcat, the Chrysler Group has unveiled a 2015 Dodge Charger SRT Hellcat.
The new model shares the same supercharged 6.2-liter HEMI V-8 engine found in the Challenger SRT Hellcat, making 707 horsepower and 650 foot-pounds of torque.
2015 Dodge Charger SRT Hellcat Overview
The latest SRT inspired model is also the "quickest, fastest and most powerful sedan in the world," according to Chrysler. It has a top speed of 204 mph and an 11-second elapsed time for the quarter mile.
The juiced sedan can hit its top speed within 13 seconds according to the NHRA. The new model will go into production after the first of the year at the Brampton, Ontario, assembly plant.
The powerful engine is paired with a TorqueFlite 8HP90 eight-speed automatic transmission. Chrysler says that that the transmission is "capable of delivering fuel-efficient street driving and maximum performance track driving with 160 millisecond shifts with rev-matching."
First Use: Supercharger Technology
In the SRT Hellcats, this will be the first time that Chrysler has made use of V-8 supercharger technology. The engine features a forged-steel crankshaft with induction-hardened bearing surfaces.
The engine also makes use of high-strength, forged-alloy pistons, heat-treated aluminum-alloy cylinder heads and die-cast aluminum rockers. Its specially tuned crank damper has been tested to 13,000 rpm.
Other enhancements for the Charger Hellcat include 15.4-inch Brembo two-piece rotors with six-piston calipers. It represents the largest front-brake package ever offered in a Chrysler Group vehicle.
Multiple Driving Modes
Drivers will also benefit from all-new drive modes that can help them actualize their driving experience. Three pre-configured drive modes — sport, track and default — can be found with a custom mode available to permit drivers to tailor-make their own experience.
An economy mode is also available, one that will allow drivers to maximize fuel economy. The drive modes are controlled through the sedan's UConnect system by choosing the applicable apps.
The Charger SRT Hellcat will also feature a novel two key fob arrangement. One key fob is red and the other is black, but it is the red key fob that unleashes the sedan's full potential. The black fob reduces engine output, so which one do you think you will hand over to your teen?
Ideally, you will set your SRT Hellcat to valet mode whenever you are not behind the wheel. Set by your four-digit personal identification number, the valet mode limits horsepower and twist, locks out access to the first gear and upshifts earlier than normal, changes the traction, steering and suspension to a street setting, and disables the paddle shifters.
It also disables drive mode functions, fully activates electronic stability control and disables launch control.
Second-Generation Styling Cues
In the Charger SRT Hellcat its design points to the second-generation Chargers that came off the assembly line in the late 1960s, with its design cues derived from the 1969 model.
Hellcat has a larger and more pronounced aluminum hood, a redesigned front fascia with a menacing look and an integrated front splitter.
The sedan's 20-inch split-seven, lightweight forged-aluminum wheels are set within Pirelli P Zero tires, designed to handle extreme speeds. Bringing up the rear is a body-colored deck spoiler, 4-inch round exhaust tips and racetrack LED tail lamps as found in the 2014 Dodge Durango.
Inside, the sedan features an all-new 7-inch customizable digital instrument cluster, the latest generation UConnect media center and an electronic shifter with a T-handle.
An SRT-branded steering wheel, heated and ventilated front seats, heated rear seats and an 18-speaker Harmon Kardon audio system are among the Hellcat's top amenities.
Surging Muscle Cars
The Chrysler Group has sold more than 1 million Chargers and Challengers since these models rolled out in 2006 and 2009, respectively. Chrysler calls the Charger the "world's only four-door muscle car" a fact that its competitors are not disputing.
---
Photos copyright the Chrysler Group LLC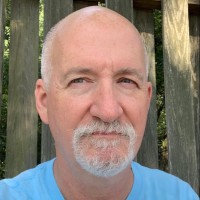 Latest posts by Matthew Keegan
(see all)