The new Ford Edge delivers improvements over the previous model with two new engines, standard all-wheel drive, and new technologies, all while holding pricing steady.
---
A whirlwind media trip rarely gives us the time we need to properly assess a new model. Nevertheless, spending three hours with two 2015 Ford Edge models — SEL and Titanium — confirmed our suspicions: the all-new second-generation model is a strong improvement over the first generation model.
The Ford Motor Company began flying media folk to Scottsdale, Arizona, this past Sunday and will entertain the last wave off on Thursday. This writer got in on the first wave of action and teamed up with Eric Peters of Eric Peters Auto fame to take this midsize, 5-passenger crossover through the paces.
Only in our case, it was an Edge SEL followed by an Edge Titanium, the two middle trim levels for this brazen model. No base SE edition was on hand and as time was of the essence, we eschewed the top-of-the-line Sport to enjoy chew time before splitting for the airport.
Ford Edge Backgrounder
First, let's look at the background of a crossover Ford brought to the market in late 2006 to take on the Nissan Murano. That earlier edition lasted a long eight model years, although a significant mid-cycle refresh in 2011 kept this vehicle relevant.
Indeed, Ford's marketing folk pointed out that it is the top-selling model in the class or at least when compared with its chief competition, including: Hyundai Santa Fe, Kia Sorento, Nissan Murano, Toyota Venza and the Honda Crosstour.
In more recent years, Ford has swapped out engines, bringing EcoBoost technology to the line. Furthermore, the Blue Oval has regularly upgraded the technologies, bringing in various parking assist tools, nanny minders and navigation systems to keep up. Certainly, Ford found a way to keep this aged crossover not just relevant, but a pacesetter in its segment.
But Ford realized that resting on its laurels is just not the way to go, so they planned a new model, debuting it fairly late in the model year. You can order a 2015 Edge right now, but you likely won't be able to take delivery until May.
Production has started at the company's Oakville, Ontario, manufactory, therefore a handful of models may trickle out to dealers sometime in April.
2015 Ford Edge
The latest generation Ford Edge has an extra inch between the wheels and is four inches longer overall. Much of the interior gain is in the storage area, what nets a seven cubic foot increase.
The rear seating room also benefits, with perhaps an inch more of legroom present. This model seats five adults comfortably and has sufficient standard storage space available.
Ford prices the 2015 edition from $28,100 and that's the same cost as the outgoing model. The other trim levels reflect token price increases of no more than $500. By the way, last year's Limited edition is this year's Titanium model.
See Also — At a Glance: 2020 Ford Explorer
New Look, New Engines
Besides the slightly larger and taller footprint, the current model retains the overall visage of the first generation model. New headlamps, LED lights, crisper lines, higher grade materials inside and a quieter ride are among the improvements. Further, Ford now offers all-wheel drive, a $1,545 upgrade, across all model lines.
Two new engines are now available, as a normally aspirated 3.7-liter V-6 has been retired and an optional 2.0-liter turbocharged four has been overhauled. Indeed, that junior engine is now the standard engine, a twin-scroll powerhouse that makes 245 horsepower and 275 foot-pounds of torque.
Comparably, the normally aspirated V-6 is rated at 280 horsepower and 250 foot-pounds of torque and the new 2.7-liter EcoBoost engine, also offered in the beefy Ford F-150, makes 315 horsepower and 350 foot-pounds of torque. All three engines are paired with a six-speed sequential automatic transmission.
Highlights of the 2015 Ford Edge
Auto Trends will have a full review of this model once it passes through our press fleet rotation this year. In the meantime, the following are among the important features of the latest Edge:
Firstly, the base engine rocks. Offering a turbocharged model as a standard engine is always risky. Not everyone likes turbo power, but this engine has minimal turbo lag and ample power. For the majority of people, the base engine and its 30 mpg rating will suffice.
Secondly, handling is quite splendid. Generally, I recommend all-wheel drive over front-wheel drive, wherever it is available. This year, even the base model offers AWD, what helps to alleviate torque steer. The steering is communicative, handling is responsive and the Ford Edge stays planted as you work your way through curvilinear stretches.
Thirdly, the extra room is welcome. The new model comes in slightly lighter than the outgoing model, although at two tons it remains a beefy crossover. The second-row seat had sufficient room before. It has gained just enough extra space to benefit the passengers.
Fourthly, improved materials are used. Ford showed us two examples of Edge doors — one from 2014, the other in 2015. Better quality and softer materials are evident for 2015 with a more intricate design present too.
Thus, with the more select materials, improved engine choices and additional room, the new Edge is a much more competitive vehicle.
Ford Edge and MyFord Touch
If the Ford Edge does not maintain its leadership, this writer will be surprised. Ford addressed each of this model's shortcomings except one: the dreaded MyFord Touch interface is back. Ford has a much-improved interface on its way, but you won't be able to appreciate that before the next model year.
At least the current iteration of MyFordTouch is better than what was offered early on. Yet, until it is replaced you're likely to hear much griping about the current system until then.
---
See Also – Ford Explorer Platinum Offers Lincoln Touches
Photos copyright Auto Trends Magazine. All rights reserved.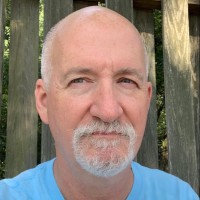 Latest posts by Matthew Keegan
(see all)