---
Until a Ford Transit arrived in my driveway earlier this month, 1980 was the last time I had driven a full-size van of some kind.
At that time I was a fairly new driver, but my neighbor had enough confidence in me to ask if I would take him and his family to the airport in their Ford Econoline. I agreed, rode with the family to the airport, was paid for my time, and then I climbed behind the wheel of their 15-passenger van to start my 25-mile journey home.
That drive showed me then and there that a van of gargantuan proportions was not in my future. Not so much because of its size, but for its mushy steering, creaky ride and embarrassing disposition. Minivans hadn't hit the market yet and the Econoline was far removed from the 60s-era hippie-loving vans that were more to my liking.
Though I never drove an Econoline again, the model name lived on until 2010 when it was renamed the E-Series. Naming convention change notwithstanding, the refreshed van was essentially the same as the updated one that rolled out around 1990.
Twenty-five years later and that E-Series and the erstwhile Econoline are now history. The Ford Transit, based on a European model of the same name, has replaced the aged stalwarts.
Ford took its European-designed van, reconfigured it for the North American market, and now assembles it in Missouri. The Transit is a far cry from the earlier Econolines and a substantial step up from the now defunct E-Series.
The Ford Transit is sold in van and wagon versions. The former is a panel van design that targets commercial buyers; the latter is for fleet owners or for families that can use the extra seating space and the side windows that accompany these models.
The expanded space provides standard seating for eight with available seating configurations for 10, 12 and even 15 passengers. Church vans, transit buses or any other public conveyance can be replaced with this wholly modern interpretation of a traditional people mover.
Of course, Ford has much more in mind for the Transit, a vehicle that is available in single- and dual-rear wheel models, three roof lengths and three body styles. Moreover, Ford designed the Transit for any number of cargo volume and payload permutations. It has wagon and van payload limits that get the job done no matter how it is configured.
Need to tow? No problem: some models can pull up to 7,000 pounds. If you want versatility, the Ford Transit delivers.
The V-8 and V-10 gasoline engines that once powered the big Ford vans are not needed in the Transit. The standard engine is a 3.7-liter naturally-aspirated V-6 gasoline engine. If V-8 equivalent power is preferred, a 3.5-liter EcoBoost V-6 gasoline engine making 310 horsepower can do the job.
In addition, a 3.2-liter five-cylinder turbo diesel engine making 185 horsepower and 350 foot-pounds of twist is also available for optimum fuel efficiency.
Certainly, the Ford Transit in all of its many sizes, uses and power plant offerings goes well beyond what the previous model offered. That was done with a purpose as Ford intends to keep its decades long hold on the big van market as it has done in the large pickup truck market in the F-150.
Yes, Ford's big van sales leadership is almost as long and strong as it is with large pickup trucks, although Ford sells nearly six times as many trucks as it does vans.
Now that the background information has been said, the model I drove for the week was the Ford Transit 150 LR Wagon XLT. Yes, that's a mouthful!
What the model terminology means is that I was provided with the standard (or medium) wheelbase model with room for eight. I had to dig through my paperwork a bit to confirm that the model information matched the vehicle provided. I also learned how Ford Transit pricing is established.
The Ford Transit van — the standard commercial or work van — is priced from $29,735. The Transit XL Wagon — the standard passenger carrying model — is priced from $32,270. The Transit XLT Wagon, with several interior and exterior upgrades, is priced from $33,770.
You should know that the base price reflects models that are lightly equipped — there are many package upgrades and options that buyers will most definitely want to consider.
No worries, you get an automatic transmission, air conditioning and a basic audio package with every model. Upfitters know that they will pay for their customizations, but that's part of the adventure of owning a big van — you can upfit to meet your own peculiarities and specifications.
My weekly driver arrived and immediately took over the driveway. Well, not really. But its proportions were larger than anything that I had to date, including the handful of full-size SUVs and crew cab pickup trucks that have composed my fleet.
Can't find the fuel door? Open the driver's door and you gain access to the fuel spout.
Cutting to the chase the following represent my observations about the Ford Transit:
First, the styling is something entirely different. Whereas the E-Series was based on the platform underpinning the F-Series, this platform is its own beast. You still have a rear-wheel drive architecture, but you also have a vehicle that from the front is more aerodynamically pleasing than its predecessor.
Its lines won't win style points, but its boxiness is more relaxed. Still in place is a tall roofline and a squared off rear fascia, but that comes with the territory.
Second, interior room is nothing short of amazing. The test model offered seating for eight with a pair of bucket seats in the front followed by two three-placement bench seats. After the third row is a colossal amount of storage space — so much so that a fourth row could fit and ample room for storage would remain.
Third, the Ford Transit does high profile right. Slip behind the driver's seat and you may have the distinct impression that you are ready to drive a bus. If you think that 4x4s have a high profile, you haven't been in the Transit.
The driver sits high and has full command of the road in front. Indeed, the sight lines in this vehicle have been optimized to where you can peer down to the street and see clearly on both sides of the vehicle.
Oversized mirrors, available in short- or long-arm design, with a convex mirror are worth ordering — blind spots may not be eliminated entirely, but you shouldn't be surprised by any vehicle inching up on you.
Fourth, the Transit's dashboard is expansive and thoughtfully arranged. On either side of the dashboard and nearest to the fixed, A-pillar windows are cup holders. Beneath both are additional open compartments that might also fit drinks. Moreover, you will find a trio of cup holders near the base of the center console.
The instrument panel features traditional analog tachometer and speedometer displays and a pair of smaller fuel and oil temperature gauges. A digital driver's information center is also present. The steering wheel column tilts and telescopes and the transmission shifter is located on the dash to the right of the wheel.
The display screen is small and not particularly easy to read — I would have liked to see it canted toward the driver's position. Additional storage spaces are found in the oversized glove box, in the front doors and at the base of the center console.
A smart phone holder, 12-volt outlets, USB ports and a 110-volt outlet are also present. One additional cup holder is found in the wall for each of the second and third row seating positions. Overhead rear heating controls, illuminated mirrors and seating lights are included.
Two more cup holders are behind the third row seat, ready to serve fourth row passengers when the extra seat has been installed. The spare tire can be found underneath the rear of the Ford Transit.
Fifth, steering and handling are excellent. If you are easily intimidated by any vehicle larger than a Toyota Camry or a Chevy Equinox, the Ford Transit may surprise you. This vehicle won't win any awards on the track, but steering is confident and handling is responsive.
With the Transit you can take those slow, tight turns you might otherwise avoid. Braking is adequate or what you would expect with this type of vehicle.
Sixth, your power options gives you a real choice. My test model came equipped with the most powerful engine offered: the 3.5-liter EcoBoost V-6 engine. Not once did more than one person ride with me, but if I had a wagon full of people, then this motor would be my power plant of choice.
At 310 horsepower, this one is "retuned" from the 365 horsepower offered in some models, such as in the Ford Taurus, but its torque rating comes in at 400 or 50 more than in the Taurus. Torque is the power you want most once you get going. And the EcoBoost delivers energy in spades.
Seven, configure this model the way you want. Buyers want choice when it comes to their vehicles. In the Ford Transit, that choice extends to the length of its platform, single or dual wheels to the rear, multiple height choices and a variety of engines.
Whether used as a work van or a passenger wagon, the Transit accurately advances versatility. The wide pivoting passenger and rear doors magnify that trait.
While the Ford Transit most definitely serves a niche, its possibility as a family hauler is a factor. Undoubtedly, not many people will abandon their big crossovers or large pickup trucks to buy one, but then what we have here is a vehicle that is far superior to the vans that it has replaced.
For Ford, that means that they have a winner on their hands, especially for commercial accounts and fleet buyers.
2015 Ford Transit Wagon Specifications
Sticker price from $33,770
Price as tested: from $36,000 (estimated)
Rear-wheel drive
Seats 8 occupants
3.5-liter 24-valve turbocharged V-6 gasoline engine
310 horsepower @ 5,500 rpm
400 foot-pounds of torque @ 2,500 rpm
3.64 inches bore by 3.45 inches stroke
Engine compression ratio: 10.0-to-1
6-speed automatic transmission
Wheelbase: 129.9 inches
Length: 219.9 inches
Width: 81.3 inches
Height: 83.6 inches
Passenger volume: NR
Storage volume: 246.7 cubic feet
Towing capacity: 5,300 pounds
EPA: 14 mpg city, 19 mpg highway
Regular grade gasoline
Fuel tank: 25 gallons
Curb weight: From 5,100 pounds (estimated)
IIHS safety rating: Not Rated
Limited vehicle warranty: 3 years/36,000 miles
Powertrain warranty: 5 years/60,000 miles
Corrosion warranty: 5 years/Unlimited miles
Vehicle assembly: Kansas City, Missouri
See Also – Pros and Cons of Buying a Fleet Vehicle
---
2015 Ford Transit photos copyright Auto Trends Magazine.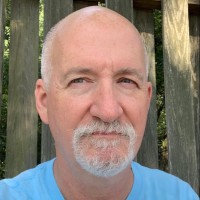 Latest posts by Matthew Keegan
(see all)