---
America's love affair with pickup trucks is a strong one. During the last recession, it seemed as if the segment might not recover from its beating down as sales fell to less than half the historic highs.
But don't tell that to the millions of Americans who cannot imagine life without their Fords, Rams, Chevrolets and GMCs as well as their Nissans and their Toyotas. Pickup trucks are the most versatile vehicles on the market, doing triple duty as a family carrier, a payload hauler and as a trailering maven.
There are no other vehicles on the market as versatile. Moreover, when some models are outfitted with advanced technologies and high-end cabins, there is yet another reason for people to consider purchasing one.
2015 GMC Sierra Double Cab Review
GM has shipped a variety of GMC and Chevrolet pickup trucks to me, especially in the past year. I've driven the Chevrolet Silverado, GMC Canyon, Chevrolet Colorado and the GMC Sierra. Double and crew cabs only — not a single regular cab was sent.
The absence of a regular cab shouldn't be too surprising as the take rate for these body styles is now down to the single digits. Most people want a crew cab, a small number choose a double cab and very few people want the traditional regular cab.
A 2015 GMC Sierra Double Cab 4×2 was a recent weekly driver. This model was different for a few reasons: it wasn't equipped with navigation, there was no backup camera, and satellite radio was absent. I hadn't seen a polyurethane-wrapped steering wheel in years, but that's what this Sierra had.
And on the face of that steering wheel was only one set of switches — for cruise control — fastened as a lonely outpost on the left side of the wheel.
But the Double Cab wasn't entirely stripped: where it lacked certain desirable amenities, it still came with a tilt steering column, power accessories, an audio system and USB ports.
Perhaps the most fascinating matter about the Sierra is that it was dressed entirely in black — including the bumpers, the side mirror cladding, the door handles and the wheels. A sporty look, no doubt, and quite unusual for a GMC.
The upgrades were apparent from a cost perspective too, what elevated the base $30,695 sticker price and added $5,425 worth of options.
Double Cab Elevation Edition
Those options included replacing the base 4.3-liter V-6 engine with the small-block 5.3-liter V-8 engine ($1,095). Both engines come paired with a six-speed automatic transmission. You have to choose the 6.2-liter V-8 to get the eight-speed automatic. A spray-on bed liner added $475, but it was the Elevation edition ($3,855) that added the special goodies.
Such niceties included 20-inch, black painted wheels, halogen projector headlamps, front fog lamps, power heated side mirrors, and all the black cladding spoken about earlier. That blackness extended to the grille and, with the LED lights on, they provided a distinctive touch.
The Elevation edition also brought in LED lighting for the cargo box, front recovery hooks (in black, of course), color-keyed carpeting, remote keyless entry and a 110-volt power outlet. Inside, the cabin is dressed in black. And in gray too. The blackness is nearly everywhere except for the seats, the headliner and the door inserts. Gray gives the interior some much needed pop.
Room for Six
The tested double cab offered room for six. That means where the usual front center console is located, a folding console was put in its place. That middle seat position is very important to some people.
That it can be used as a seat or converted to a console is a bonus. However, sitting in that position for any length of time is a test of your personal mettle — the front, middle seat does not have the support or the bolstering of the other two front seats. A pre-teen should fit, but a teenager's legs would slap against the dash.
The rear seat was a fold up bench seat. No 60-40 split here — you either fold the entire seat or you leave it down. When folded, it offers an excellent place for interior storage.
The Sierra Double Cab provides other storage areas including a dual glove box. The front doors have two drink holder spots each and three other areas for storage. The rear seat doors come with one drink holder a piece and also include storage.
Drop down the front console and you are treated to three cup holders, storage crannies, a smart phone holder and an interior storage compartment. That compartment also includes a 12-volt outlet, an auxiliary input port, and two USB ports. Yet another storage compartment is located at the base of the center stack.
Someday, GM will deliver a Sierra or Silverado with the 4.3-liter, V-6 engine for me to test drive. Prior to the engine's upgrade coinciding with the 2014 new edition, that base motor made a paltry 195 horsepower.
The latest edition received a 50 percent power boost without forced induction and is now rated at 285 horsepower. That's still well below the 355 horsepower offered by the small-block V-8, itself compared with the 420 horsepower offered by the big V-8.
Six Tons of Towing Capabilities
But V-8 engines have a certain mystique about them, especially when the V-6 is also naturally aspirated. Towing is king with pickup trucks and the test model had a base 9,500-pound towing rating or 12,000 pounds with the trailering package. Credit the available 3.42 rear axle with providing 2,000 extra pounds of towing goodness.
As far as my personal driving impressions for the GMC Sierra, you can learn more by visiting an earlier review here. Concerning the look offered by the Elevation edition, sport truck enthusiasts should give it more than a cursory glance.
2015 GMC Sierra Double Cab Specifications
Sticker price from $30,695
Price as tested: $36,565
Seats 6 occupants
5.3-liter 16-valve V-8 gasoline engine
355 horsepower @ 5,600 RPM
383 foot-pounds of torque @ 4,100 RPM
3.78 inches bore by 3.62 inches stroke
Engine compression ratio: 11.0-to-1
6-speed automatic transmission
Wheelbase: 143.5 inches
Length: 229.5 inches
Width: 80 inches
Height: 73.9 inches
Passenger volume: NR
Storage volume: 61 cubic feet
Towing capacity: 9,500 (12,000 pounds with trailering package)
EPA: 16 mpg city, 23 mpg highway
Regular grade gasoline
Fuel tank: 26 gallons
Curb weight: From 5,102 pounds
IIHS safety rating: Not Tested
Limited vehicle warranty: 3 years/36,000 miles
Powertrain warranty: 5 years/100,000 miles
Corrosion warranty: 6 years/100,000 miles
Vehicle assembly: Roanoke, Indiana
---
Photos copyright Auto Trends Magazine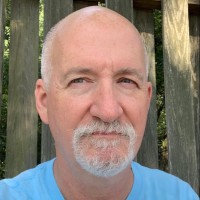 Latest posts by Matthew Keegan
(see all)