Bring it on. The first mass-produced fuel cell vehicle will not come from Honda, General Motors or Toyota, who are among the biggest names associated with this emerging technology.
Instead, the winner in the race for the first hydrogen-powered vehicle will be Hyundai when its 2015 Tucson FCV (fuel cell vehicle) hits the market next spring.
2015 Hyundai Tucson FCV
Hyundai took the wraps off of its Tucson FCV this week at the 2013 Los Angeles Auto Show. It will be made available at several southern California Hyundai dealerships beginning in spring 2014. With $2,999 down and a 36-month lease signed, customers will pay $499 per month to drive one.
The lease package also includes unlimited free hydrogen refueling and access to the company's "At Your Service Valet Maintenance" plan offered exclusively to Hyundai Equus and Tucson FCV owners.
That plan provides a free loaner vehicle if the FCV needs to be serviced, with a Hyundai dealer picking up and returning the serviced vehicle to the customer's home, including the delivery of the loaner vehicle.
Tucson FCV availability will be restricted to southern California initially. The biggest problem facing this technology is that a hydrogen fueling infrastructure is not yet in place across the country.
As of this writing, there are just 10 hydrogen stations in the United States, with eight of these clustered in the Los Angeles area. A ninth station can be found in Emeryville, Calif. The lone east coast station can be found in Columbia, SC.
How to Order One
The US Department of Energy's Alternative Fuels Data Center tracks the number of public stations, but not the private ones. The state of California is backing hydrogen energy and has vowed to develop as many as 100 hydrogen fueling stations across the state over the next few years.
For its part the federal government has thrown its support behind H2USA, a private-public partnership developed to push for a national hydrogen fueling infrastructure. Automakers such as Hyundai, Toyota, Mercedes-Benz, and Nissan have joined with various gas and hydrogen associations to support H2USA.
Hyundai has established an interest page or what they say is the first step in the Tucson FCV ordering process on it website. Visit Hyundai Tucson Fuel Cell and you'll be asked to provide your first name, last name, email, and zip code. Hit the submit button and you'll be registered.
This east coast guy did sign up and received the following message: "Unfortunately the Tucson Fuel Cell is not currently available in your area. It may become available in the near future, so please check back and stay updated with our fuel cells."
The sign up page also touts the FCV's 300-mile range, what some other vehicles offer. Unlike any other mass-produced vehicle, the Tucson FCV runs on water and has zero emissions except for harmless water vapor.
Soon after signing up, I received the following note from Hyundai via email: "You're now on the list for upcoming announcements about the exciting new Hyundai Tucson Fuel Cell. It's completely reimagining the idea of an electric vehicle.
Keep an eye on your inbox for more updates and to find out when the Tucson Fuel Cell will be available in your area." I had to pull the message out of my spam box, by the way.
Refueling and Testing
Hyundai says that the FCV can be refueled in under 10 minutes or for about the same time you would refuel a gasoline-powered vehicle. They are also touting the minimal cold-weather effects of FCV technology compared with battery electric vehicles while emphasizing the 221 foot-pounds of torque derived from its electric motor.
Hyundai says that its fuel cell fleet has been in operation since 2000 and has completed more than 2 million durability test miles. That testing has also put the Tucson FCV through numerous crash, fire and leak testing scenarios.
The 2015 Hyundai Tucson FCV will be built at the same Ulsan, Korea, manufacturing plant that produces the gas-powered Tucson. And, yes, I'll let you know if Hyundai ever follows up with a message announcing availability beyond its initial marketing base.
---
Tucson FCV photos and charts courtesy of Hyundai Motor America.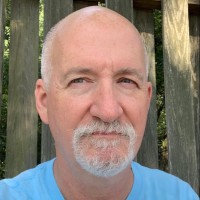 Latest posts by Matthew Keegan
(see all)