The number of vehicles that have received the Insurance Institute for Highway Safety's (IIHS) two top safety awards has surged from 39 in 2014 to 71 in 2015.
For the third consecutive year the IIHS raised the crash and safety testing bar for car manufacturers and quite a few companies have met that challenge by responding in kind. The IIHS is funded by numerous insurance companies and organizations — thus, its crash test scores can have a bearing on your insurance rates.
"This is the third year in a row that we are giving automakers a tougher challenge to meet," says IIHS President Adrian Lund. "The quest for TOP SAFETY PICK and TOP SAFETY PICK+ awards is driving improvement in the small overlap front crash test and getting manufacturers to offer automatic braking technology on more and more vehicles."
Eleven More Winners
For 2015, the IIHS tightened its safety testing criteria for its TOP SAFETY PICK+ award, while maintaining its requirements for the standard TOP SAFETY PICK honor.
Despite the more rigorous stipulation for its top criteria award, the IIHS added 11 more vehicles to its top list. The top performers are now required to have a front crash prevention system that earns an advanced or superior rating instead of the previous basic rating.
Specifically, TOP SAFETY PICK+ awarded vehicles are now equipped with an autobrake system that slows down or stops the vehicle at speeds of 12 mph, 25 mph or both without driver intervention.
"Although forward collision warning on its own is a valuable feature, we decided to tighten our criteria to encourage manufacturers to offer autobrake. Systems that don't require a driver response to avoid or mitigate a crash have the most potential for reducing crashes," stated Lund.
However, for 2015 some 2014 TOP SAFETY PICK+ winners have lost their plus signs, yet still finished as TOP SAFETY PICK winners.
Both awards criteria are coveted by manufacturers and may be used for advertising purposes. For 2015, 33 models are TOP SAFETY PICK+ winners and another 38 garnered the Institute's TOP SAFETY PICK award.
Crash Test Categories
The IIHS tests vehicles in several categories to include: head restraint, roof strength, side impact crashes as well as a "moderate overlap front" test. New since 2012 is a "small overlap front" test that has proven to be a much stiffer challenge for manufacturers to satisfy.
Notably, that test simulates what takes place when the front corner of a vehicle strikes another vehicle or an object such as a tree or a utility pole.
The Institute acknowledges that the new testing criteria is a difficult one because the crash force sidesteps most of a vehicle's energy-absorbing structure. Yet, the IIHS says that small overlap crashes are common in actuality, therefore the Institute has been pushing car manufacturers to "look for solutions."
Honda and Toyota Improvements
Honda is one manufacturer that has successfully found a solution for one of its models, namely its popular CR-V compact utility vehicle. When first tested for the new criteria in 2012, it received a marginal score.
As a result of this lower score, Honda's engineers modified the vehicle's structure to coincide with the release of its all-new, 2015 edition. The latest test showed a reduction in intrusion from the previous one foot to five inches.
More importantly, the test dummy's head remained on the front airbag until it rebounded. In the earlier test the dummy's head barely made contact with the airbag before sliding off as the steering column shifted to the right.
Toyota is another manufacturer that successfully improved one of its models. In an earlier test of the Prius V, the Institute said that this vehicle was "one of the worst performers ever in the small overlap test."
Whereas the earlier test recorded much intrusion and significant "injuries" to the dummy, the 2015 model showed a sharp improvement. Toyota made changes to the vehicle's structure and also lengthened the side curtain airbag.
In the end, the driver and vehicle occupants are the winners when car manufacturers make the Institute's recommended changes. Manufacturers can contain these costs by incorporating engineering changes as either revised or all-new models are brought to the market.
For a list of current qualifiers, visit the this page on the IIHS website.
---
Photo courtesy of the IIHS.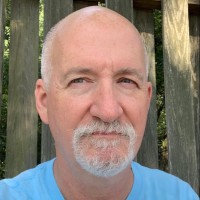 Latest posts by Matthew Keegan
(see all)