Up and down fun with a Lexus IS350 C.
---
Is it a coupe or a convertible? Well, both if you choose the Lexus IS 350C.
Lexus has three entry-level lines to attract customers to the brand. Its ES 350 is a large, front-wheel drive sedan. The CT 200h is a compact hybrid hatchback and the IS represents a family of vehicles that target BMW's vaunted 3/4 Series.
Lexus' unique approach to the luxury market explains why it routinely competes with BMW and Mercedes-Benz for sales leadership in the United States. For 2014, Lexus finished in third place, yet it has won the top position several times as well.
The rear-wheel drive IS is a strong competitor, offering a family of vehicles for your consideration. The Lexus IS 350 C F Sport is one such model — a hard-top convertible that doubles as a coupe — and was a recent Auto Trends weekly driver.
2015 Lexus IS 350C Review
We Are Family
Before we examine the model at hand, you should know that the IS line is fragmented, but not in an objectionable way. The IS 250 and IS 350 sedans, including F Sport editions, were all new for 2014.
The sedans had not been updated in eight years and received a much needed transformation. The C or coupe models were introduced in 2009, but still have the same design. New models are likely on the way, although they won't appear before 2016.
I have driven both the previous and most recent versions of the sedan and now have the coupe under my belt. Both lines are powered by V-6 engines, the lesser one displacing at 2.5 liters (IS 250) and the larger engine at 3.5 liters (IS 350). A six-speed automatic transmission is standard across the model line.
Both engines are naturally aspirated and produce 204 horsepower in the IS 250 and 306 horsepower in the IS 350. I must state emphatically that the base engine is comparably feeble and will disappoint anyone who places value on performance.
Auto Trends has learned that a turbocharged four-cylinder engine is being readied to replace the base engine and that motor cannot come soon enough.
The larger V-6, however, is a different animal. Whereas the smaller engine is akin to a pussy cat, the bigger engine is a mountain lion. Both models offer available F Sport packages that up both the luxury and handling quotient.
Nonetheless, the F Sport line should not be confused with F Performance, what represents the potent power offered in the delicious RC F coupe.
The Stealth Convertible
One of the fun things about the IS C is that at first glance it fools the masses that it is a hard-top convertible. That is certainly not apparent from the front and only when you run your eyes from the leading edge of the roof to the trunk do you see the cut outs whereby the roof folds itself section by section into the trunk.
Similarly, the now defunct Chrysler 200 Convertible also offered a hard-top design; admittedly this Lexus is a superior vehicle.
Given its older design, the coupe does not have the now popular hourglass fascia and angular lines of the sedans. It still provides a sporty design and a fetching one at that. In the F Sport you get a few styling embellishments that set it apart from the standard models.
A special F Sport grille, lip spoiler and aerodynamically enhanced body elements underscore this model's already athletic posture.
Inside, you have a 2+2 seating formation and the rear seats are not entirely off limits. Long trips for adults will not be especially comfortable, however if you are cruising the boulevard on a summer evening with the top down, you will see and be seen in style.
The front seats are comfortable and supportive, yet there are no seat extenders present. Aluminum pedals, a tilt and telescopic steering wheel column and analog tachometer and speedometer displays are on board.
A digital driver's information center is located between the analog displays; cruise and audio controls are found on the steering wheel.
The center stack display is colorful, but modest, and switches located below that operate same. Both the steering wheel and the transmission shifter are wrapped in leather, the latter of metal construction and matching the center cover. Lift the sliding arm rest and a small-scale storage compartment is at hand.
Other storage areas include: the glove box, in-door pockets and the seat back pockets. Two cup holders are found up front and two are located in back. Both sets are found between the seats.
Easy Does It
Dropping the top on this coupe takes a bit of preparation. Here, you are dealing with a three-section aluminum roof, one that folds neatly into the trunk. You need to ensure that your trunk is clear first and that is best accomplished by raising the trunk, pulling an extendable "tarp" into place and locking same.
Only when sensors detect "all clear" will the roof begin its fun-to-watch descent. Simply push the appropriate switch, hold your finger in place and count the seconds for the roof to disappear and the trunk to return to its normal position.
Lexus says it takes 20 seconds to complete the fold-down process and it finishes that work as promised. The switch controls everything — no final connection of the roof's leading edge to the top of the windshield from you. When everything is in place, the instrument panel will confirm same.
Notably, the cabin is whisper quiet with the convertible top in place. It parallels the noise level found in other coupes, making for quite an engineering accomplishment that Lexus' designers and engineers should be proud of.
On the Road
Behind the wheel is where the fun begins. But, with one important qualification: this model deserves a manual transmission. You can get one with the BMW 4 Series, the Cadillac ATS Coupe and in the Mercedes-Benz C-Class, yet for some reason Lexus discontinued the manual transmission a few years back. That is a sinful omission for driving enthusiasts and likely has cost Lexus some sales.
Without benefit of a manual, you do have paddle shifters at the ready. In most cars I find them pointless — a half-baked scheme that neither satisfies the desire for engaged driving nor delivers much substance. In the IS C you do benefit from a sport-tuned suspension with all its inherent stiffness included.
Off the line acceleration is about average, nevertheless the IS C does transition to highway speed quickly. Handling and braking is satisfactory — if the vehicle feels heavy it is: weighing just under two tons. Still, it tackles every twist and turn of the road without wandering and not once did I find myself fighting the steering wheel for control.
Hopefully, Lexus will shave about 500 pounds off the next generation model and offer a manual gearbox. One week removed from driving the Cadillac ATS Coupe and I can tell you that Lexus has much work to do.
Kudos on the convertible top, however the interior needs updating and the overall experience could be improved.
2015 Lexus IS 350C F Sport Specifications
Sticker price from $49,790
Price as tested: from $55,610
Seats 4 occupants
3.5-liter 24-valve V-6 gasoline engine
306 horsepower @ 6,400 rpm
277 foot-pounds of torque @ 4,800 rpm
3.70 inches bore by 3.27 inches stroke
Engine compression ratio: 11.8-to-1
6-speed automatic transmission
Wheelbase: 107.5 inches
Length: 182.5 inches
Width: 80.5 inches
Height: 70.9 inches
Passenger volume: 87.9 cubic feet
Storage volume: 10.8 cubic feet
Towing capacity: NR
EPA: 19 mpg city, 27 mpg highway
Premium grade gasoline required
Fuel tank: 17.2 gallons
Curb weight: From 3,872 pounds
IIHS safety rating: NR
Limited vehicle warranty: 4 years/50,000 miles
Powertrain warranty: 6 years/70,000 miles
Corrosion warranty: 6 years
Vehicle assembly: Miyata, Japan
---
2015 Lexus IS C photos copyright Auto Trends Magazine.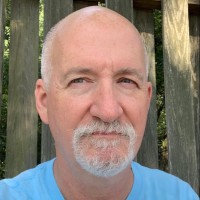 Latest posts by Matthew Keegan
(see all)