Yet another MINI variant for this iconic British brand.
---
The MINI Hardtop 2 Door will soon have a four-door companion. Late last week, MINI USA showed photographs of its latest model and shared some details about its newest product. The MINI Hardtop 4 Door will go on sale after the first of the year and will be priced just $1,000 above its two-door stable mate.
MINI is a premium British make wholly owned by the German manufacturer BMW AG. Earlier this year the company introduced the latest Hardtop 2 Door.
To accommodate two more doors, MINI expanded the compact cruiser's wheelbase by 2.9 inches and stretched its overall length by 6.3 inches. Slight increases in headroom and legroom were also gained with another 0.5 cubic feet added to the rear storage area.
2015 MINI Hardtop 4-Door
The 2015 MINI Hardtop 4 Door will seat five and provide customers with two engine choices. A 1.5-liter three-cylinder engine is standard and rated at 134 horsepower and 162 foot-pounds of torque and will be outfitted with TwinPower turbo technology. An overboost function will push torque up to 170 foot-pounds.
Also available is a 2.0-liter turbocharged four cylinder engine rated at 189 horsepower and 207 foot-pounds of torque (221 with overboost). Six-speed manual transmissions are standard; a six-speed steptronic (manually shiftable) automatic transmission is available.
MINI says that the top speed for this pocket rocket is 145 mph and the large engine equipped with the automatic has a 0 to 60 mph time of 6.5 seconds.
The Hardtop 4 Door sits on a 101.1-inch wheelbase and measures 158 inches long by 68 inches wide by 56.1 inches tall. Standard 15-inch light alloy wheels can be upgraded to 16-inch wheels. Also available through its options and accessories package are 18-inch wheels.
Driver Assistance Systems
MINI will equip the Hardtop 4 Door with a number of driver assistance systems in a bid to increase convenience and to improve safety. A head-up display puts driver information right on the windshield and will include your current speed, navigation directions, control messages and select entertainment program details.
Driving Assistant is also available. This feature acts as adaptive cruise control, what allows the driver to set the cruise control and enjoy distance control to maintain a steady separation between the MINI and the car in front.
The way that this technology works is that if your cruise control is set at 50 mph and the car in front of you is going 48 mph, your speed will automatically be reduced to compensate for the lower speed. Once the driver picks up his speed, moves over or leaves the road, then your MINI will resume its set speed.
Driving Assistant also detects local speeds and displays same. In addition, it will include high beam assistant to control lighting as vehicles approach and to compensate for local conditions.
MINI Hardtop 4 Door buyers can also opt for a rear view camera and parking assistant. The camera displays an image on the center screen while the parking assistant "looks" for suitable parking spaces and then parks itself automatically. The MINI controls the steering; the driver operates the brake pedal, accelerator and the gear selector.
Luxury and Technologies
MINI has long stood for premium and its Hardtop 4 Door will not disappoint in that area. Standard equipment includes electrically adjustable exterior mirrors, door sill cover strips with model-specific inscription, and the MINI Radio including AUX-IN and USB interface.
Every model also comes equipped with dual-zone climate control and a rain sensor. Options include driver and front passenger seat heating, a Harman Kardon audio system and a panoramic glass roof.
Roof rails, power folding side mirrors, decorative trim styles for the roof and exterior mirrors, hood striping, and seating and interior surface upgrades will also be made available.
The new model makes available MINI Connected apps for Android smartphones and is also available in conjunction with the Radio MINI Visual Boost and the MINI navigation system.
The system provides extensive integration of smartphones in the car, allowing the use of Internet-based services in three areas: driver experience, infotainment and communication. News feeds, social networks, and entertainment features are part of that experience.
---
Photos courtesy of BMW AG.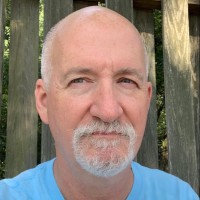 Latest posts by Matthew Keegan
(see all)