The 2015 edition of the New York International Auto Show (NYIAS) begins this week, with the public show running from April 3 through 12. This writer is on his way to the Big Apple to attend dozens of news conferences and related events, and will share his findings here as well through Facebook.
The New York show promises to have its fair share of hoopla to conclude the North American portion of the auto show circuit for the season. To that end, Auto Trends has identified seven headliners that will most likely be major newsmakers this week.
1. Cadillac CT6 Unveiled
Over the past few years, Cadillac has teased us with a pair of concepts — Ciel and Elmiraj — that have strongly hinted at the direction GM's luxury brand might take. Long rumored that a six-figure, range-topping model was in the mix, confirmation of same only came last year.
The all-new Cadillac CT6 is *the* news story of the 2015 NYIAS. It is a five-passenger rear- or all-wheel drive model, designed specifically to do battle with the BMW 7 Series, Mercedes-Benz S-Class, Audi A8 and the Lexus LS.
Built on an all-new Omega platform, it will be the most advanced model to come from GM, replete with leading-edge technologies and new or updated engines.
2. Nissan Maxima Already Revealed
Full-size sedans are not what they used to be. Certainly, if customers are shopping for cars, they are more likely to go with a midsize offering. Without doubt, the Nissan Altima has been a strong seller, while the brand's flagship Maxima is long in the tooth and nearly forgotten.
Well, Nissan hasn't given up on the Maxima and has been showing us a concept that points to this sedan's styling direction. Moreover, the sedan's final look has been shown since the Super Bowl, thus the New York unveil will be rather anticlimactic.
However, a few things about the 2016 edition remain unanswered. Will a new engine be offered? Is all-wheel drive an option?
3. Scion is Back
Never did this writer think that Scion would be a news story again. Scion, introduced for the 2004 model year, is a Toyota sub-brand aimed at young, first-time buyers.
The brand got off to a strong start, but within six years, it faded and has largely become irrelevant. Indeed, a few years back Toyota Motors gave Toyota dealers an option to not sell Scion vehicles. That's a sure sign your marque is doomed.
Well, Scion is not doomed, at least not in the short term. New York will feature a pair of new models, including a subcompact IA hatchback based on the Mazda2 and a compact IM sedan. These two models plus the FR-S coupe may very well rescue Scion from oblivion.
4. Chevrolet Malibu is Now Relevant
The latest generation Chevrolet Malibu has struggled in an unforgiving segment and after three years, including a rushed second-year refresh, a new model debuts. GM simply could not wait the usual six years to turn this model over and will present a longer and more stylish Malibu in New York.
We have been told that the current model's biggest problem will be resolved. Specifically, the wheelbase will be stretched by four inches to better accommodate rear-seating passengers. Furthermore, a legitimate hybrid contender will roll out in spring 2016, a full-on hybrid that taps Chevrolet Volt technologies.
5. Lexus RX and Closely-Held Secrets
The best-selling midsize luxury utility vehicle is the Lexus RX. A new model will debut in New York, but not much is known about it. Lexus is determined to maintain its leadership in a segment where Mercedes-Benz, Acura, BMW, Infiniti and Audi are fighting back. Further, an all-new Lincoln MKX is also being readied.
Some content that Lexus has played it safe with the RX and needs to make a bold statement with the new model. We have heard about new powertrains and technologies, but until the cover drops in New York, we really cannot say what those changes will be.
6. Jaguar XF Goes to Flatiron
The Jaguar XF has already been seen, thanks to a cleverly arranged water crossing in London last week. The second generation of this midsize, luxury saloon comes in longer, but lighter than the original. That's a trend competing models have also been embracing.
Although the Jaguar XF will have its official news conference at the auto show, this model will also be on display in the city's Flatiron district (23rd and Broadway) on Tuesday, beginning at 11 a.m. As for all the technical specification details, you'll have to wait until April 1 for that news.
7. New Hyundai Tucson Debuts
Okay, the 2016 Hyundai Tucson was already revealed in Geneva. Further, photos of the North American spec model have been out since February. So, there is not much more to say about this model, at least for right now.
What will be interesting to watch is how well the new Tucson will compete in a segment dominated by the Honda CR-Z, itself all-new for 2016. Moreover, Toyota will debut a RAV4 Hybrid, what should coincide with a major mid cycle refresh for this compact SUV.
New York, New York
Yes, there will be many other news stories in New York, including a handful of surprises. Mitsubishi will show us a new Outlander, Kia will reveal a refreshed Optima and the Aston Martin Vulcan will make its US debut. For this purpose, Auto Trends will share those findings throughout the week.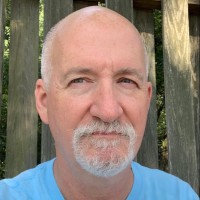 Latest posts by Matthew Keegan
(see all)