The Nissan Juke is so ugly that it is beautiful. Its design is polarizing, the dimensions seem too short, but this tiny crossover sport utility vehicle is simply a hoot to drive. That's something I can personally confirm, having spent three times in the past four years driving one.
The Juke is now in its fifth model year and a second generation model should debut in 2016. That's important to know because the segment Nissan essentially helped get started has since been joined by a slew of new models, including the Chevrolet Trax, Honda HR-V, Jeep Renegade, Fiat 500X and very soon the Mazda CX-3. Auto Trends expects Ford and Toyota to join the fray in the near future as well.
Other Juke competitors include the Kia Soul and the Mini Cooper S. The Volkswagen Golf SportWagen is yet another model that might also be considered.
Consumers who opt for the Juke are all in — they either like or look past the exterior styling and focus on the performance. Consider the Nissan Versa's mass when sizing this model and you will realize just how small it is.
That there are only 99.6 inches between the wheels amplifies its limited interior, but the NISMO (NISsan MOtorsports) version seems roomier thanks to the front Recaro seats as they're thin, thereby making the rear seat bearable for two, perhaps even for three in a pinch.
2015 Nissan Juke NISMO RS Review
My most recent time with this model enabled me to experience the best of what the Juke has to offer: a NISMO RS joy toy. Instead of supplying the standard 188 horsepower and 177 foot-pounds of torque, Nissan tweaked the 1.6-liter turbocharged engine by optimizing the engine control settings and revising the exhaust system for improved air flow.
With these changes, Nissan lowered the compression ratio, effectively upping the performance quotient to 215 horsepower and 210 foot-pounds of torque.
So, what sets the NISMO RS ($28,020) apart from the S ($20,250), SV ($22,300), SL ($25,240) and NISMO ($24,830) trim levels?
A number of things, including 215 horsepower versus the standard 188; improved aerodynamics and with the front-wheel drive model a helical-geared limited-slip differential, what sends more power to the front wheel with the most traction — effectively helping the car maintain acceleration during cornering.
My experience with the Juke confirmed Nissan's claim that the rear differential enables the driver to maintain control what serves a dual purpose of mitigating torque steer. Just when you think that the wheels are about to slip beneath you, the differential kicks in to maintain composure.
Front-wheel drive is standard across the model line; all-wheel drive (a $2,000 option) is available. In the Juke NISMO RS, all-wheel drive (AWD) gives you torque vectoring to enhance handling.
Besides moving power between the front and rear wheels, the AWD system automatically transfers power to the left or to the right. You also get the continuously variable transmission with standard paddle shifters.
Styling, Speed and Control
As tested, the NISMO RS with front-wheel drive quickly picks up speed and zips down the road with authority. Its compressed mass and sub-3,000 pound stance mean that you will fool not a few people by its agility.
The NISMO RS also benefits from changes to the front fascia and grille, modified to enhance airflow to the engine. The front end is lower and more aggressive with a more prominent upper grille. Additional changes to the wheels, body skirting and rear fascia provide a 37 percent boost in aerodynamic efficiency over other Juke models.
Inside, the most noticeable difference between the NISMO RS and the standard NISMO edition are the front seats. As mentioned earlier, they are Recaro seats, specifically the Sportster design.
Consider these seats ideal for holding you and the front passenger in place as you make your maneuvers — they are just about as bolstered as any seat you will find and come trimmed with red-leather side bolsters and black suede center inserts. Embossed Recaro and NISMO logos and red stitching provide further showmanship.
Other details that set this top-end model apart from the pack is an "RS" design on the speedometer, a charcoal gray suede meter hood with red stitching, privacy glass, keyless entry with push button start, and automatic climate control.
Slip behind the wheel and you're ready to embark on your NISMO RS adventure. But be forewarned: its off-the-mark acceleration won't astound you and shifting between the first and second gear seems downright plodding. But, once you move up through the higher gears this model awakens and provides a lively kick.
Enhanced performance aside, the chief shining point for the NISMO RS is its sprightliness. Where you might otherwise feel inclined to brake as you corner, the Juke invites you to keep your pedal to the metal and keep moving.
Despite its higher profile, the NISMO RS always seems grounded — much credit must be given to the improved chassis bracing and the limited slip differential. Without these two features you'd be fighting to maintain control.
Additional standout points include a super tight turning radius for excellent doughnut maneuvers and augmented braking that is fade free.
NISMO: Performance Suited
To sum up, if you can overlook or accept the exterior design and focus on the NISMO embellishments, you will be rewarded with a capable and fun sports model costing you less than $30,000. That's about $3,000 more than a Ford Focus ST, one of several performance models to be considered.
And as far as choosing front-wheel drive over all-wheel drive, it comes down to this: what importance do you place on shifting? FWD offers the manual and comes with the rear-diff. AWD gives you a CVT with paddle shifters and torque vectoring.
If I were a betting man, NISMO fans would go with FWD and the four horsepower edge it provides over AWD.
2015 Nissan Juke NISMO RS Specifications
Sticker price from $28,020
Price as tested: $29,315
Seats 5 occupants
1.6-liter 16-valve four-cylinder gasoline engine
215 horsepower @ 6,000 RPM
210 foot-pounds of torque @ 3,600 to 4,800 RPM
3.14 inches bore by 3.19 inches stroke
Engine compression ratio: 9.5-to-1
6-speed manual transmission
Wheelbase: 99.6 inches
Length: 163.8 inches
Width: 69.7 inches
Height: 61.8 inches
Passenger volume: N/A
Storage volume: 10.51/35.9 cubic feet
Towing capacity: 8,500 pounds
EPA: 25 mpg city, 31 mpg highway
Premium grade gasoline
Fuel tank: 13.2 gallons
Curb weight: From 2,969 pounds
IIHS safety rating: Good, except Poor in small front overlap test
Limited vehicle warranty: 3 years/36,000 miles
Powertrain warranty: 5 years/60,000 miles
Corrosion warranty: 5 years/unlimited miles
Vehicle assembly: Oppama, Japan
---
See Also – Strike a Pose: Nissan Rogue
2015 Nissan Juke NISMO RS photos copyright Auto Trends Magazine.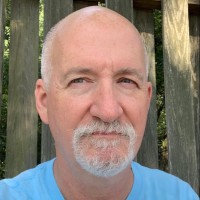 Latest posts by Matthew Keegan
(see all)