The original Porsche Cayenne changed the way that we look at Porsche as well as at sport-utility vehicles in general. Where Jeep and Land Rover paved the way for the earliest off-road vehicles, Porsche came to the party late, but with its guns a-blazing.
Porsche's First Sport Utility Vehicle
The Porsche Cayenne is a beast on the road as it lives up to its "a sports car among sport utility vehicles" mantle when it roars down the straightaways and navigates the bends. But, it is also a capable vehicle off roader with more than 10 inches of ground clearance, locking center and rear differentials, and a torquey low-range gear ratio.
Not that you will see too many Cayenne owners taking this burly beast off road — quite frankly, most Cayennes stick to firm pavement, but at least the option for off-roading is always there.
The original Cayenne was produced from 2003 to 2010, followed by a second generation model that has been on the market since 2011. Porsche, however, has already lined up the third generation model, what will go on sale stateside this November.
Generation Three: 2015 Porsche Cayenne
The 2015 Porsche Cayenne will continue to seat five and will be available in four versions: Cayenne Diesel, Cayenne S, Cayenne Turbo and the first-ever Cayenne S E-Hybrid, delivering the first plug-in hybrid SUV to the premium segment.
It gets even more exciting as Porsche introduces a brand spanking new 3.6-liter twin-turbo gasoline engine for the Cayenne S. The new engine was designed and built entirely by Porsche what will enable this SUV to achieve greater performance as well as enjoy improved fuel economy over the previous model.
The third-generation Cayenne advances familiar styling cues, with its overall design sharpened with new lines and edges. Up front, the fenders and hood are new. The air fins, found to the right and left of the Cayenne's front end, are also new. The fins are used to direct air to the intercoolers for cooling and have been carefully integrated to provide a stout visual presentation.
The Porsche Cayenne comes equipped with bi-xenon headlights and four-point LED daytime running lights, found on all models except for the Cayenne Turbo. The top-of-the-line Cayenne Turbo is outfitted with high performance LED headlights within the Porsche Dynamic Light System.
To the rear, changes were made to the brake light layout as well as to the tailgate lid. Indeed, the license plate recess, tailgate handle and lights are fully integrated into that lid. Porsche also redid the look of the exhaust tailpipes what are now integrated into the lower rear fascia. Overall, Porsche says that the 2015 Cayenne has a fuller stance on the road.
Inside, a new multifunction sport steering wheel with shift paddles is standard across the model line. Porsche says that its look is based on the steering wheel found in the 918 Spyder. A rear seat with optional seat ventilation is also new.
2015 Porsche Cayenne Performance
Across the model line, two new features will provide a conspicuous effect on vehicle operation. Firstly, a new automatic stop-start function can be found, what provides greater efficiencies. Secondly, active air flaps are included for the first time.
Located behind the center air intake and controlled by engine management, the air flaps open and close according to your driving circumstance as well as to the engine's cooling requirements. When closed, the air flaps boost aerodynamics through reduced drag, resulting in improved fuel economy.
Porsche points to the 1899 Lohner Porsche as inspiration for the Cayenne's first hybrid. That earlier Porsche was designed and built by Ferdinand Porsche and was the first vehicle in the world to contain battery-powered electric drive coupled with a combustion engine.
In the Porsche Cayenne S E-Hybrid, this PHEV has a lithium-ion traction battery making 95 horsepower with the ability to run on electric-only power at speeds up to 78 mph. It is paired with a 3.0-liter supercharged V-6 engine making 333 horsepower.
Combined, the hybrid Cayenne makes 416 horsepower at 5,500 rpm and 435 foot-pounds of torque in a range from 1,250 rpm to 4,000 rpm.
The performance numbers with the hybrid are especially notable. Porsche says that the SUV will travel from 0 to 100 km/h (62 mph) in just 5.4 seconds. The SUV has a top speed of 151 mph.
Improvements in fuel efficiency have also been realized with the 2015 Porsche Cayenne Diesel. This SUV's 3.0-liter turbocharged V-6 engine makes 240 horsepower at 3,800 rpm to 4,400 rpm and 406 foot-pounds of torque ranging from 1,750 rpm to 2,500 rpm. Porsche claims that the diesel can go from 0 to 100 km/h in 7.2 seconds and reach a top speed of 135 mph.
Switching from a V-8 engine to a V-6 typically results in a loss of power. That loss is anathema to Porsche faithful, except perhaps to owners who have no intention of harnessing the Cayenne's ultimate sporting side while taking to the road.
The new twin-turbo V-6 engine will deliver 420 horsepower at 6,000 rpm for a net gain of 20 horsepower over the previous engine. The SUV's torque increases by 37 foot-pounds to 406 foot-pounds in a range from 1,350 rpm to 4,500 rpm.
Paired with a standard eight-speed Tiptronic S transmission, the Cayenne S goes from 0 to 100 km/h in 5.1 seconds with the optional Sport Chrono package. That represents a gain of 0.4 seconds and a top speed of 160 miles per hour.
Choose the Cayenne Turbo and you get the ultimate in SUV performance. That model has a 4.8-liter, twin-turbo V-8 engine making a whopping 520 horsepower at 6,000 rpm and 553 foot-pounds of torque in a range from 2,250 rpm to 4,000 rpm. With the optional Sport Chrono package its 0 to 100 km/h time is 4.1 seconds. This model has a top speed of 173 mph.
2015 Porsche Cayenne Pricing
Porsche has also announced pricing for all four Cayenne models. The manufacturer suggested retail price (MSRP) does not include a $995 destination charge.
For 2015, the Cayenne Diesel will list for $61,700. The Cayenne S comes in at $74,100 and the Cayenne S E-Hybrid will retail from $76,400. The top-of-the-range Cayenne Turbo comes in at $113,600.
As always, Porsche provides many individual and package upgrades that allow you to customize your purchase as you see fit.
---
See Also – Emotive: Porsche 911 Carrera 4S
2015 Porsche Cayenne photos courtesy of Porsche Cars North America, Inc. (PCNA).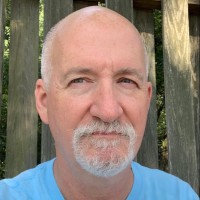 Latest posts by Matthew Keegan
(see all)