Over the past few years, the van market has been getting a much-needed makeover. You have seen the Mercedes-Benz (formerly Dodge) Sprinter and may have noticed the Nissan NV and the Ford Transit. Big models each, but by no means the only changes when it comes to all things vans.
On the compact side of the sector, the market now reflects several model choices, including the Ford Transit Connect and Nissan's NV200. Earlier this year, the Ram ProMaster City made its debut, a compact cargo van that can also be had as a five-passenger people-moving wagon.
2015 Ram ProMaster City Review
A 2015 Ram ProMaster City, with the colloquial Tradesman Cargo Van appellation, was a mid-winter surprise visitor and weekly driver. It arrived nine months after my brief tenure with the Nissan NV200 and will likely be followed by a Ford Transit Connect in the near future.
The NV200, by the way, is also New York City's "Taxi of Tomorrow" what will be deployed across the city to replace, in part, its current medallion fleet.
As for the Ram, it is built in Turkey at a Tofas manufacturing plant, and upfitted at the Chrysler Group Transformation Center in Baltimore, Maryland. In other markets it is sold as the Fiat Doblo, but in the United States it is marketed by the Ram brand only. It joins a larger ProMaster van to complete Ram's market offerings.
The 2015 Ram ProMaster City is priced from $23,150 for the standard Tradesman Cargo Van and $24,695 for the Tradesman SLT Cargo Van. Choose the wagon and you add just $1,000 to the corresponding trim level. That's it. Moreover, the ProMaster City is a long wheelbase model — you pay extra for that feature with the standard short wheelbase Ford Transit Connect.
Ram dropped off a Tradesman SLT Cargo Van on a recent winter's day. In my opinion, the SLT edition is the better looking of the two as it loses the blacked out trim found on the standard model. That dark visage covers much of the front fascia and is also found on the side mirror caps and the rear bumper. Better wheels are included with the SLT.
In the City: Five Winning Traits
The ProMaster City does its best to advance Ram brand aesthetics, particularly with the trademark grille. However, everything else about this model says "Fiat" with its short hood, rakish windshield, quadrate profile and its expansive rear doors.
Where the side cargo area windows are located, they have been replaced with body color coordinated sheet metal. Accordingly, the only other glass you are dealing with beyond the windshield are the driver and front passenger windows.
Besides its competitive price — about $27,000 as equipped — the "City" has a few other things of note going for it.
First, it has a 1,883-pound payload capacity. That's nearly 300 pounds more than what its competitors are offering, a consequential deal for contractors. If you are considering downsizing from a larger van to something in this segment, payload is the "be all and the end all." Thus, a larger payload can work wonders.
Second, the doors provide ease of access on both sides of the vehicle there are sliding doors that pull out and slide back. At the rear, the doors open at 180 degrees, but can protract to 270 degrees when the hinge clip is pinched. Now go ahead and maneuver that impossibly large pallet into place without crushing one or both doors.
Third, you have room to transport what you want. If you were of the mind to place a queen-sized bed in the back of the ProMaster City, it would fit. Likely, you will look to upfit the van to match your needs, by installing shelving, making use of the tie downs, and more. There is ample room behind the front seats for storage.
Fourth, nooks and crannies are in abundance. The passenger compartment is small, but it makes good use of restricted space. You get a deep glove box and above that an in-dash cut out large enough to hold a smart phone or your lunch for that matter.
Further, each door has a storage compartment, including a section that is concealed and fairly hard to reach — just do not leave your water bottle back there as you will have a hard time digging it out. Above all, it may be what is located above it all that is most welcome — a roof console storage area, large enough to sustain your important files. A net holds it all in place.
Fifth, the powertrain is up to the task. The ProMaster City offers just one powertrain combination, but it is hard to make the argument that a second choice is needed. It is powered by a 2.4-liter four-cylinder gasoline engine making 178 horsepower and 174 foot-pounds of torque.
It is mated to a nine-speed automatic transmission — unique to this segment. The pairing provides ample performance, smooth shifting through all nine forward gears and satisfactory fuel economy too. Specifically, this cargo hauler is rated at 21 mpg in the city and 29 mpg on the highway.
Simple, But Functional Van
If you are looking for an opulent interior, the ProMaster City will disappoint you. No Corinthian leather, just standard cloth seats. Burl wood trim? No, you have brightwork trim with plastic molding.
You do have a tilt and telescoping steering column at your disposal, an adjustable driver's seat, and a four-analog instrument panel with a digital driver's information center.
Incidentally, this model also came equipped with a rear backup camera group ($495) — very helpful — and a navigation upgrade to the standard UConnect infotainment system. The five-inch screen is the smallest I have seen for a Fiat Chrysler (FCA) product, but it is legible and entirely useful.
Additional available updates can bring in a trailer tow group package ($435), what allows this van to tap its 2,000-pound towing capacity; a popular equipment package ($465), bringing in heated front seats, six audio speakers, and second-row power windows; and various lighting and wheel upgrades. Yes, the test model did bring in a roof cargo management system ($455), what every contractor must have.
Without benefit of cargo to put this model through its full paces, you will need to indulge me here. And yet, my previous review of the Nissan NV200 offered an effectual demonstration on hauling yard waste, what this little van accomplished with aplomb. Likewise, I am sure that the ProMaster City can match the Nissan and its own cargo competency.
On the Road
The Ram's four-cylinder engine is a small, but effective workhorse in the ProMaster City. It offers satisfactory off-the-line acceleration and moves up to highway speed with authority.
The engine strains under a hard acceleration, but the transmission accommodates by shifting smoothing through each forward gear. In contrast, some of the earliest applications for this gearbox were choppy. Notably, I detected no such trepidation as I pressed the pedal to the metal.
Certainly, this model is designed around its cargo carrying proficiency, thus any deficiency in steering and handling is idiosyncratic to all vans, big and small. Happily, on a windy day I did not find myself engaging in white knuckle driving in a bid to keep the steering straight. I could feel the wind buffeting the sides, but the power-assisted rack and pinion steering performed with equanimity.
It will be interesting to discover just how well Americans embrace these smaller vans. With a dearth of truly small pickup trucks available, these commercial vans could very well fill a significant market void.
You get front-wheel drive, a fuel efficient four-cylinder engine, excellent payload proficiency and a price point that no other type of vehicle can match. That all three models come from abroad should not surprise, as these vehicles have long been tried and tested elsewhere.
That experience benefits the American buyer, too, as all three have the pedigree and staying power to get the job done.
2015 Ram ProMaster City
Sticker price from $24,665
Price as tested: from $27,000
Seats 2 occupants
2.4-liter 16-valve in-line four-cylinder gasoline engine
178 horsepower @ 6,400 rpm
174 foot-pounds of torque @ 3,900 rpm
3.46 inches bore by 3.82 inches stroke
Engine compression ratio: 10.0-to-1
9-speed automatic transmission
Wheelbase: 122.4 inches
Length: 187.5 inches
Width: 72.1 inches
Height: 74 inches
Passenger volume: 64.3 cubic feet
Storage volume: 131.7 cubic feet
Towing capacity: 2,000 pounds
Payload capacity: 1,883 pounds
EPA: 21 mpg city, 29 mpg highway
Regular grade gasoline
Fuel tank: 16 gallons
Curb weight: From 3,512 pounds
IIHS safety rating: Not rated
Limited vehicle warranty: 3 years/36,000 miles
Powertrain warranty: 5 years/100,000 miles
Corrosion warranty: 5 years/Unlimited miles
Vehicle assembly: Bursa, Turkey
---
2015 Ram ProMaster City photos copyright Auto Trends Magazine.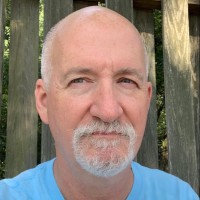 Latest posts by Matthew Keegan
(see all)