Best selling sedan receives a makeover.
The current generation Toyota Camry rolled out for the 2012 model year, as mild of an update as you might find. The overall dimensions of the model remained the same and critics faulted Toyota for playing it safe as it sought to retain its position as the best selling car model in America.
2015 Toyota Camry
Well, the days of playing it safe for Toyota may be a thing of the past if the 2015 Toyota Camry is an indicator. America's best seller is not all-new, but for a mid-product cycle refresh it offers many more changes than what are typically provided.
Indeed, Toyota says that it stripped the current generation down to its chassis and rebuilt it. The 2015 edition has 2,000 new parts although its powertrain choices remain the same. No matter, it was the bland skin that bothered many shoppers, a problem solved by crafting a whole new exterior.
Bob Carter, senior vice president of automotive operations of Toyota Motor Sales, USA, Inc., admitted as much as he presented the Camry at the 2014 New York International Auto Show. "Customers today love the durability, quality and value that the Camry represents, but they are looking for a little more style, comfort and performance, and this 2015 Camry has all of the above."
Stiff Competition
Clearly, Toyota could not wait for the next generation model to refresh the Camry. Its chief competitors Honda Accord, Nissan Altima and the Ford Fusion have been gaining ground in recent years with bold styling and fresh powertrains the difference. Other competitors have jumped in with new models too including the Hyundai Sonata, Kia Optima, Mazda 6, Subaru Legacy and the Chrysler 200.
The Camry's entire exterior except for the roof has been changed for 2015. This model measures 1.8 inches longer than the 2014 edition and the track was widened by 0.4 inches to help underscore its more athletic stance. Its front fender has a more confident look and its grille has taken on trapezoidal proportions.
New headlamps punctuate the front fascia with turn signal indicators and daytime running lamps integrated for an upscale look. To the rear, the Camry features reworked tail lamps that push up into the leading edge of the trunk. Toyota also applied decorative trim along the inside of the tail lamps for visual enhancement.
No Powertrain Changes
Under the hood, buyers will continue to choose from either a 2.5-liter four-cylinder engine or a 3.5-liter V-6 engine. Both motors are paired with a six-speed automatic transmission. The Toyota Camry Hybrid also returns, retaining the same Atkinson-cycle 2.5-liter four-cylinder engine it has always used. It remains paired with a continuously variable transmission.
Inside, the Toyota Camry makes use of premium materials. The center console tray has been redesigned for increased capacity and a power source has been added to the storage box. The enclosed bin located forward of the shifter includes 12-volt and USB ports as well as a wireless charging system for smartphones, a segment-first feature.
The Camry's instrument panel receives a new 4.2-inch TFT screen flanked by three-dimensional Optitron gauges on the SE, XLE and XSE (new) models. Audio, navigation, warnings and communication information are displayed on the screen.
Premium Seating and Noise Control
Toyota also gave seating surfaces a more refined look with those changes differing by model. Premium cloth is standard with genuine leather and ultra suede available, adorned with French stitching.
Toyota's engineers were also tasked with making the cabin quieter in a bid to reduce wind and road noise. Upgraded window and door seals, thicker carpeting and redesigned mirrors collectively contribute to reducing noise.
Will the changes be enough to keep the Toyota Camry on top of the midsize sedan segment as well as keep it the best selling car in America? That seems likely as long as pricing follows. Given Toyota's resolve, the Camry should continue to keep its competitors at bay at least for another year.
Recent News
Infiniti Q70: Refreshed and Extended
7 Facts About the 2015 Nissan Versa Sedan
Volkswagen Jetta: New TDI Debuts
---
Photos courtesy of Toyota Motors. Mashup copyright Auto Trends Magazine.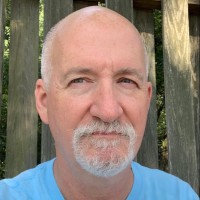 Latest posts by Matthew Keegan
(see all)