The Fiat Chrysler merger drama continues. The current narrative has boss Sergio Marchionne asking activists to pressure GM to buy FCA.
Fiat Chrysler chief executive Sergio Marchionne has been pressing hard to find a partner for his company. Trouble is, there are no takers and not a whiff of interest has been expressed by a single manufacturer within and without the industry.
That hasn't stopped Marchionne (pictured, right) from employing tactics that are raising eyebrows everywhere, including at the General Motors Company. Indeed, GM has confirmed that Marchionne reached out to CEO Mary Barra earlier this year in a bid to arrange a meeting to discuss a possible alliance. However, that overture was rebuffed.
Now, Marchionne is appealing to investors in a bid to force GM's hand. Its part of his personal quest to push for industry consolation, a move that he claims would save manufacturers billions of dollars in start up costs.
Sources, including the Wall Street Journal, claim that Marchionne has been energized by activists at GM who have successfully pushed for the company to raise its stock dividend and buy back billions of dollars in stock. To that end, Marchionne is appealing to these same activists to help move the needle.
But Mary Barra insists that her company won't and cannot be distracted as GM continues with an internal consolidation that has saved the company billions of dollars and should continue to reap benefits as it seeks to gain a leading position on return of capital. Moreover, the company is eager to bring the ignition switch matter to an end, a debacle that has claimed the lives of at least 111 people to date.
With each pronouncement that Marchionne makes at a press conference, an industry event or elsewhere, reactions are coming from other quarters, including the rank and file that stands to lose the most, if FCA were acquired, as well as from dealers who wonder if the delay in important new product, including the next generation Ram pickup truck will have on its sales.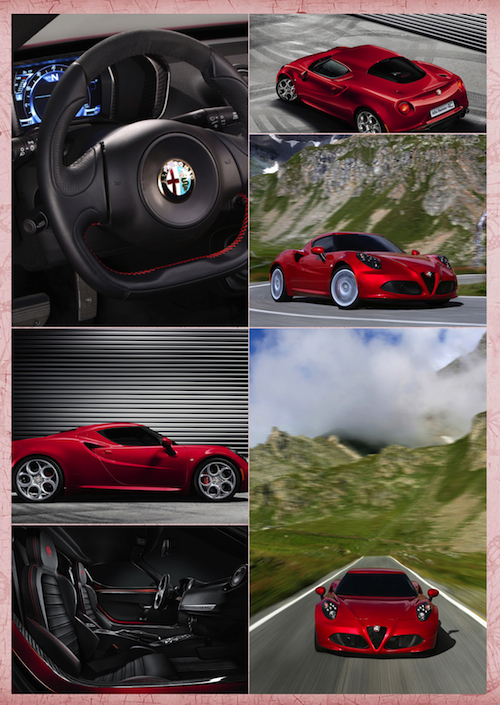 And then there is the curious stance Marchionne is taking with advancing Alfa Romeo, an upscale vehicle line that has just begun to sell cars in the US after a two decade hiatus.
Alfa Romeo returns to the US market this year and will offer 400 copies of its 4C Spider. But that's just a tiny slice of the 150,000 Alfa units per year FCA says that the market will sustain by 2018. Its part of a $7 billion investment FCA is making that is supposed to yield 8 new Alfa Romeo models and raise global sales from 74,000 annual units to 400,000 vehicle sales within the space of four years.
---
See Also — Emerging Alliances Point to Further Auto Industry Consolidation
---
That ambitious goal has its share of naysayers who doubt that Alfa can muscle into a market dominated by such luxury makes as Mercedes-Benz, BMW and Lexus. In essence, Marchionne is attempting to elevate Alfa within years for what has taken decades for brands such as Acura and Infiniti to find favor amongst discriminating consumers.
Industry scuttlebutt has Marchionne talking up a merger with GM to perhaps force another manufacturer's hand, namely the Volkswagen Group. Volkswagen has expressed interest in buying one or more Fiat brands in the past and could leverage FCA to dramatically heighten the company's ascendancy in the United States.
Certainly, acquiring FCA would push Volkswagen Group US sales into second place behind GM and ahead of Ford and Toyota, an especially enticing move that would give this German manufacturer an edge it hasn't been able to realize on its own. Consequently, it would also push VW's annual sales to about 15 million units or well ahead of Toyota and GM.
Marchionne's motives regarding securing a suitor may not be clear, but some analysts are sensing his desperation. Whether that worry is authentic or contrived, the best approach here might be for executives to simply wait and see.
---
See Also — GM Products Are Comprised of More American Parts Than Any Other Manufacturer