Few products from Honda have been so anticipated as the Acura NSX, a two-seat, mid-engine supercar that has been out of production since 2005.
Sold as the Honda NSX in most markets, an all-new Acura model will go on sale in 2015, an Ohio-built two-door coupe that made its global debut this past weekend.
Ohio Race Track Debut
Honda used the Mid-Ohio Sports Car Course in Lexington, Ohio, on Sunday to debut the Acura NSX prototype. "Prototype" for some manufacturers typically means a car that advances the "spirit" of a future model.
For Honda, prototypes are usually the final design for a future product. Thus, the Acura NSX that lapped the race track on Sunday should be virtually identical to the production version we'll see in about two years.
The all-new Acura NSX will be powered by a direct-injected V-6 engine paired with Honda's super handling all-wheel-drive system. It will be a hybrid model too, one that will feature three electric motors.
One motor will be located up front and work in conjunction with the gasoline engine and the dual-clutch transmission driving the rear wheels. The other two electric motors will drive the front wheels. It is an arrangement that the Honda/Acura people says will adjust torque to the front wheels while cornering.
2016 Acura NSX
A contingent of Honda personnel, race car officials and automotive journalists were on hand to witness the debut of the Acura NSX. Honda issued a press release on Sunday to coincide with the NSX's global debut with Ted Klaus, chief engineer of Honda R&D Americas, Inc., offering his comments.
Said Klaus, "With leadership from our R&D and manufacturing teams here in Ohio, we are developing a next generation sports car that will be equally at home on the street and on the race track, so it is natural for us to showcase the prototype vehicle here at Mid-Ohio.
It is exciting for us to see the prototype running on the track, reflecting the great progress we're making toward the 2015 global launch of the NSX, as we engineer a new sports-car experience for customers around the world."
The next generation Acura NSX is being led by engineers at Honda R&D Americas, Inc., in Raymond, Ohio. This vehicle will be built in Marysville, Ohio, using both domestic and globally sourced parts, at a newly established, Performance Manufacturing Center, currently under construction.
Acura NSX Prototype Details
The pictured prototype appears to be slightly different from the earlier model American Honda showed us last spring. That model feature a set of pronounced LED headlamps — five pairs to be exact — while the new model has a more subdued face.
However, the earlier sketches emphasized the NSX's profile, while the latest picture hones in on its fascia. We can speculate all that we want about the differences, but the August 2013 prototype will mirror the production model. One thing that you can say about Honda is that its prototype models seem to always ascribe closely to the production version.
The Acura NSX will be powered by a mid-mounted V-6 engine mated to Honda's sport hybrid system with three electric motors. One electric motor will be located between the rear wheels, with the other two up front.
Yes, it is an electrified model, but it is expected to deliver top performance when operating in gasoline mode. This vehicle will also feature Acura's Super Handling All Wheel Drive system.
Acura NSX Overview
When NSX production ceased in 2005, Honda was building just a few hundred vehicles per year. During its 1991 to 2005 lifespan, just 8,900 models were sold according to Edmunds.
The cost for maintaining the model line was prohibitive, but Honda had been considering a new model with a V-10 engine in recent years. Going with a V-6 engine and a hybrid drivetrain takes these plans in another direction, one that Honda hopes will result in strong interest.
Judging by the looks of the prototype and Honda's reputation for stellar manufacturing, enthusiasts who have well north of $100,000 to burn may line up for this supercar. Yes, it will truly be a halo model, one that will draw attention to the Acura brand like no other model it currently sells can.
Acura NSX Supercar
At-a-Glance
Sticker price $125,000 (est.)
Seats 2 occupants
Mid-engine mounted V-6 engine
Dual-clutch transmission
Hybrid drivetrain with three electric motors
Super-handling all-wheel drive
Competitors: Chevrolet Corvette ZR1, Nissan GT-R, Viper SRT
Designed, engineered in Raymond, Ohio
Vehicle Assembly: Marysville, Ohio
---
Photos courtesy of American Honda Motor Co., Inc.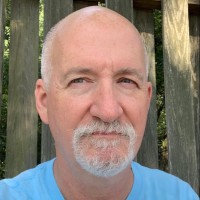 Latest posts by Matthew Keegan
(see all)