All-New Cadillac CT6 is Priced From $53,495.
---
When the all-new Cadillac CT6 debuts next March, it will come with something a few other recent debuts from GM's luxury marque have lacked: a low price point.
Indeed, with a starting price of $53,495, the Cadillac CT6 will undercut prices for competing models from BMW, Lexus, and Mercedes-Benz, and it will even come in lower than the budget Hyundai Equus. Cadillac announced model line pricing for its top-end CT6 today, including for its highest level Platinum edition.
Three Engine Choices
The 2016 Cadillac CT6 will offer three engine choices:
A turbocharged 2.0-liter, four-cylinder with rear-wheel drive and priced from $53,495 is the standard engine.
A model equipped with a 3.6-liter, normally aspirated V-6 engine with all-wheel drive will have a starting price of $55,495.
And a CT6 powered by a twin-turbo 3.0-liter, V-6 engine with all-wheel drive will start at $64,395. All three engines come paired with 8-speed automatic transmissions.
The top-of-the-line CT6 Platinum model, equipped with all the bells and whistles this model has to offer, will retail from $83,465. Prices for a separate CT6 plug-in-hybrid electric vehicle (PHEV) will be announced later.
Cadillac's CT6 pricing strategy follows a pricing blunder with its ELR PHEV coupe. That model, underpinned by the same platform powering the Chevrolet Volt, initially retailed for $75,000 when it made its debut in 2014.
Minuscule sales led to huge discounts before Cadillac reset the ELR's pricing. No 2015 edition was built; the 2016 ELR is priced from $65,000 and has more standard features too.
The CT6 introduces a fresh approach to the luxury market for GM as well as a new naming convention for Cadillac. Going forward, new car models will assume the CT designation followed by a number. As for utility vehicles, the XT designation will be utilized beginning next year when the Cadillac XT5 (formerly the SRX) debuts.
"The CT6 is an entirely new approach to prestige luxury, adding driving dynamics and technology while reducing the bulk of traditional large sedans," said Johan de Nysschen, president of Cadillac. "With the CT6, Cadillac has a competitive edge: our use of advanced lightweight construction and innovative technology, it is prestige luxury reimagined."
Cadillac currently utilizes the CT6's base turbo engine in its compact ATS and midsize CTS lines. The 3.6-liter V-6 is the same size as a previously used motor, but it is all new. With its 335-horsepower rating, the V-6 is one of the most power dense naturally aspirated engines in this segment.
Luxury buyers will also take note of the twin turbo 3.0-liter V-6 that will flash this sedan's performance side. Although it doesn't attempt to match the high performance of Cadillac's V-Series models, its 400 horsepower and 400 foot-pounds of twist should make this model a strong performer.
Combine this small, but powerful engine with the sedan's rigid, but lightweight architecture and it should challenge the established players from the onset.
Further, luxury manufacturers attempt to outdo one another with audio systems and the Cadillac CT6 seeks to set a new benchmark in the music enjoyment department.
Specifically, Cadillac will utilize a 34-speaker Bose® Panaray® audio system, designed exclusively for the sedan. Bose claims the system "reproduces music with more clarity, precision and deep bass than any system preceding it."
Reviving the Marque
Lastly, the CT6 and XT5 cannot come soon enough for Cadillac as brand sales are down 4.6 percent year-to-date through September. Many of its competitors are enjoying double-digit sales increases again this year.
For its part, Cadillac is avoiding the deep discounting that it has pursued in the past in a bid to maintain market discipline.
---
Photos copyright General Motors Company.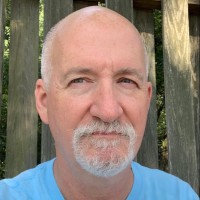 Latest posts by Matthew Keegan
(see all)