Chrysler's current midsize sedan may be short-lived as parent Fiat Chrysler looks for a partner to build two of its current models.
---
Introduced in 2011, the Chrysler 200 is the midsize sedan for the brand, with the 300 serving as the flagship model and the Town & Country (soon to be Pacifica) minivan rounding out Chrysler's three-product strategy.
That said, the current generation may be on its way out despite being only in its second model year. That's because SUVs are selling like hotcakes and Fiat Chrysler (FCA) wants to utilize manufacturing space to build more of the vehicles consumers are buying.
Specifically, FCA is looking for a partner to supply future Chrysler 200 and Dodge Dart models, vehicles that will be nothing like the current models on hand.
A partner may be in the making, but the replacement products are likely a few years out. In the meantime, the current Chrysler 200 will continue to do battle with the top models: Toyota Camry, Honda Accord, Nissan Altima, and Ford's Fusion. Other models in this segment include the Mazda6, Subaru Legacy, Kia Optima, Chevrolet Malibu, Hyundai Sonata, and the Volkswagen Passat.
One important note: all models in this segment are standard front-wheel drive, except for the Subaru Legacy. The Legacy is the only model with all-wheel drive only; both the Chrysler 200 and the Ford Fusion offer all-wheel drive.
2016 Chrysler 200C Review
For the third time in nearly three years, a Chrysler 200 was offered for my review. Notably, the two previous editions were the next to the top-of-the-line 200S, powered by an available 3.6-liter, V-6 engine and all-wheel drive.
This time around it was a top-of-the-line 2016 Chrysler 200C, powered by a 2.4-liter, four-cylinder engine and paired with a 9-speed automatic transmission. Like the 200S, the 200C offers standard front-wheel drive and available all-wheel drive.
From bumper to bumper, the Chrysler 200 offers a sleek design, representing a vast improvement over the previous generation 200, what was originally known as the Chrysler Sebring until a 2011 update and name change.
The 200C's frontal presentation includes a narrow upper grille and a larger lower grille with chrome trim bedecking both. Sleek wraparound headlamps are punctuated by stylish LED lights. The lower grille is honed in by LED fog lamps.
The 200C's profile features a sloping roofline, an even beltline, and a greenhouse trimmed in chrome. A distinct upper character line, lower body sculpting, wheel well reflectors, and alloy wheels emphasize the premium countenance for this sedan.
The rear fascia has a built-in trunk lip spoiler and is amplified by chrome and body sculpting embellishments. Wraparound combination lights and reflectors complete this sedan's mien.
Upscale Cabin With Premium Touches
Inside, the cabin offers room for five with leather seats standard on the 200C level and available elsewhere. Deep mocha premium leather was presented; ambassador blue leather is the other choice. I've now had 200s equipped with both — each one gives this model a premium impression.
The front bucket seats are quite comfortable and supportive, especially when power enhanced as they are at the 200C level. Eight-way power and 4-way lumbar support are standard with the top-of-the-line edition; manual and power operation is found elsewhere.
The rear seat is a 60-40 split-folding design and includes a center armrest and a pass-through to the trunk. There is sufficient shoulder and hip room present, enabling three to ride back there. Two shortfalls in the rear seating compartment for the Chrysler are its restricted headroom and relatively tight legroom — most competing models offer about three more inches between the wheels, with that extra space benefitting rear seating passengers.
Tighter cabin space notwithstanding, I give Chrysler credit for designing one of the best cabins in this class. The dashboard is composed of soft-touch materials and wood grain inlays — real chrome and wood is available as a premium group package upgrade.
The instrument panel has two large analog displays with a very large and easy to adjust digital driver's information center in the middle. Control switches on the face of the steering wheel manage same.
UConnect Touchscreen and a Secret Storage Compartment
The center stack is dominated by an 8.4-inch touchscreen display. In the base LX model you get a 3-inch display; a 5-inch display is standard on the Limited, S, and C levels.
Only the largest display is available with the S and C levels — part of an $895 Navigation and Sound Group 1 package that adds GPS navigation, a 9-speaker Alpine audio system, SiriusXM satellite radio and HD radio. That's an exceptional value and one I think most buyers will want.
The Chrysler 200 has a floating lower console with climate control switches and knobs, the transmission dial, and an electronic parking brake present. Beneath that is a large, open storage compartment for housing your smartphone with a connection hole to the USB port hidden underneath the two cup holders.
Credit Chrysler's supplier, Faurecia, with designing this novel section, one that slides out of the way to reveal a secret storage compartment underneath. I praised this arrangement previously and was happy to experience it once again — if I had an award to give for the most leading-edge interior console, the Chrysler 200 would have it.
All four doors have bottle holders. With the four cup holders — two up front and two in the rear seat armrest, there are eight drink holders present.
Additional in-door storage, the center console, a deep glove box and seat back storage provides enough places to hold much of everything when you're on the road. The sedan's 16 cubic foot trunk is one of the larger in this segment, fulfilling your storage needs accordingly.
All models come with keyless entry, push-button start, power accessories, and tilt and telescopic steering column, two 12-volt outlets, a USB port, and an audio jack. Air conditioning, audio, and vanity mirrors are standard.
Package Upgrades and Extras
At the 200C level, this model brings in a remote start system, a 6-speaker audio system, a leather-wrapped steering wheel, a heated steering wheel, and heated front seats.
Optional features with the test model brought in a $1,295 preferred group package with adaptive cruise control, blind spot detection, parallel and perpendicular park, lane departure warning with lane keep assist, and advanced brake assist.
The test model also added a $995 Premium Group with luxury door trim (leather), ventilated front seats, real wood accents, and a 115-volt power outlet. A $795 premium lighting group with HID headlamps and LED fog lights and upgraded polished aluminum, 19-inch wheels ($995) rounded out the add-ons for this model.
Thus, the standard $27,570 price for the front-wheel-drive 200C topped out at $33,540. Choose the all-wheel drive and you get the larger engine, pushing this sedan's final price closer to $35,000.
Fortunately, Chrysler is aggressive in its discounting — you should be able to knock off several thousand dollars from your final sticker price. In other words, a well-equipped front-wheel-drive model is attainable for about $25,000; all-wheel drive with many of the bells and whistles mentioned herein will cost you about $30,000.
On the Road
After driving a pair of six-cylinder Chrysler 200 models equipped with the requisite all-wheel drive arrangement, the standard four-cylinder and front-wheel drive offer a far different driving experience. You'll decide on the former if top-end competence is your thing or the latter if fuel efficiency and the price are more important.
One of the issues Chrysler had early on with the current-generation 200 is its 9-speed automatic transmission. Supplied by ZF, those first models had mapping issues whereby shifting was sluggish or gear changes were delayed. Following multiple software updates and this automatic gearbox seems to have put those problems behind it.
The standard engine delivers 184 horsepower and 173 foot-pounds of torque. Most drivers should find the power adequate for their needs. Torque steer can be an issue — the sensation experienced when pressing hard on the accelerator and the front wheels move slightly from side to side. No manual mode is offered, therefore no shift paddles are found either.
Front struts and rear links provide for a smooth ride and steering is responsive. Like other front-wheel-drive models, its soft spot is found in cornering and on twisty roads. All-wheel drive squashes most of those weaknesses, but that also requires an engine upgrade and an attendant price jump with it.
Keeping You Safe
On the safety front, the Chrysler 200 shines. The Insurance Institute for Highway Safety has awarded this model with its Top Safety Pick+ award, its highest safety rating.
The 2016 Chrysler 200 received top marks in all five testing categories and was recognized for its superior optional equipment, particularly adaptive cruise control with automatic braking.
The test model came equipped with the top safety equipment, giving me the opportunity to put it through the paces. With adaptive cruise control engaged, the 200C slowed from highway speeds to a full stop without driver intervention.
Of course, my hands remained on the steering wheel and my right foot was ready to brake in a moment's notice. After coming to a full stop, the sedan automatically began to move forward as the traffic moved.
Pushing the resume "res" button on the steering wheel gets this sedan moving again too. Incidentally, manufacturers have agreed to make this equipment standard on most all-new models by 2022.
Concluding Thoughts
The 2016 Chrysler 200 is a competitive model in an ultra-competitive segment. However, its standard fuel mileage is slightly below the class leaders. The top-of-the-line models are well-equipped and powerful; they should also be cross-shopped with the Buick Regal.
In all, the Chrysler 200 offers a handsome visage, although rear seat head and leg room can be an issue for anyone taller than a young teen. Top safety scores are an important concern. Finally, competitive pricing and deep discounting mean customers should arm themselves with relevant data to acquire one at an affordable price.
2016 Chrysler 200C Specifications
Sticker price from $27,570
Price as tested: $33,540
Seats 5 occupants
2.4-liter gasoline engine
184 horsepower @ 6,250 RPM
173 foot-pounds of torque @ 4,600 RPM
3.46 inches bore by 3.82 inches stroke
Engine compression ratio: 10.0-to-1
9-speed automatic transmission
Wheelbase: 108 inches
Length: 192.3 inches
Width: 73.6 inches
Height: 58.7 inches
Passenger volume: 101.4 cubic feet
Storage volume: 16 cubic feet
Towing capacity: NR
EPA: 23 mpg city, 36 mpg highway
Regular grade gasoline
Fuel tank: 15.8 gallons
Curb weight: From 3,473 pounds
IIHS safety rating: Top Safety Pick+
Limited vehicle warranty: 3 years/36,000 miles
Powertrain warranty: 5 years/100,000 miles
Corrosion warranty: 3 years/unlimited miles
Vehicle assembly: Sterling Heights, Michigan
---
See Also – Turbo PHEV: 2016 Audi A3 Sportback e-tron
2016 Chrysler 200C photos copyright Auto Trends Magazine.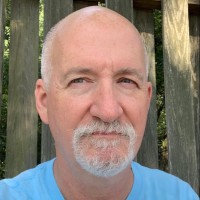 Latest posts by Matthew Keegan
(see all)