A final look at the outgoing Hyundai Genesis.
---
The Hyundai Genesis is marketed as a "premium luxury sedan" and is the first upscale model sold by this Korean manufacturer in North America. Introduced in 2009, it was soon joined by the unrelated Genesis Coupe and the still larger Hyundai Equus.
Separate Genesis Marque
Late in 2015, Hyundai announced the creation of a new luxury brand called Genesis. The flagship Equus is transitioning to the Genesis G90 and the current Hyundai Genesis will become the Genesis G80.
When the G80 appears it will represent a mid-product cycle update of the Hyundai Genesis and assume the G80 naming convention for the 2017 model year. The second-generation Genesis was introduced for the 2015 model year.
Genesis is being separated from Hyundai to allow it to assume its own identity and to be better positioned to take on the likes of Audi, BMW, Cadillac, Infiniti, Lexus, Mercedes-Benz and other luxury marques.
By 2020, six Genesis brand models will be offered. As for the showrooms, you'll still find Genesis models sold under the same roof as Hyundai. At least for now.
2016 Hyundai Genesis 3.8 RWD Review

A 2016 Hyundai Genesis 3.8 RWD was a recent weekly driver, representing the base edition in the product line. Notably, Hyundai offers the 3.8 edition in standard rear-wheel drive ($38,750) and available all-wheel drive ($41,250) as well as in a 5.0 Ultimate edition ($53,850), but in rear-wheel drive only.
The 3.8 edition denotes a model powered by a 3.8-liter, V-6 engine, while the 5.0 edition represents a model powered by a 5.0-liter, V-8. The constitutive difference, of course, is in performance as well as with its amenities — the V-6 makes 311 horsepower and the V-8 is rated at 420 horsepower. Both power plants are paired with an 8-speed automatic transmission.
Hyundai delivered a Genesis with all the goods supplied in the V-8 sedan, except for the engine. By ordering three packages — Signature ($3,900), Tech ($3,500) and Ultimate ($3,500) — you get a well-appointed V6-powered luxury sedan for $50,600.
That's about the same price you'll pay for a base BMW 5 Series (528i), but in the BMW you're looking at a turbocharged four-cylinder engine making 240 horsepower. It would cost you about $5,000 more to upgrade to comparable power, never mind coming away with base amenities (e.g.., imitation leather seats).
Elegant Countenance, Upscale Interior

I've been an admirer of the Hyundai Genesis since the sedan arrived stateside, but much more so with the second-generation model. From stem to stern, the current Genesis offers a style matching the European brands.
The front fascia features a bold, horizontal six-slat grille with strong creases pushing out from both sides of the upper portion of the grille and running across the hood to the windshield line. On either side of the grille are large, wrap around lighting assemblies containing boomerang LED daytime running lights.
At the base of the fascia are LED fog lamps featuring single rows of six lights each. The front fascia establishes the pattern for this model, proclaiming to all that this is no inconsequential conveyance.
The sedan's stately profile is marked with upper character lines running from the headlights to the tail lamps, midriff lines connecting the wheels, and body sculpting located just above the chrome-bedecked rocker panels.
A sloping roofline, an ever so slightly rising belt line and distinct alloy wheels are also present. From the rear, this model features oversized combination lamps with LED lights, a raised deck, reflector accents and dual embedded exhaust ports.
Inside, the cabin is bright, cavernous and elegantly appointed. You'll find wood and aluminum trim with nary a cheap plastic covering in sight. The test model spoiled me with genuine matte finish wood, an essential ingredient for the included Ultimate package.
That package also brought in a full-color head-up display, a power trunk lid, a premium 9.2-inch touchscreen with navigation, a 17-speaker Discrete 7 Logic audio system, and an enhanced climate control system.
The Signature package brought in the power tilt and telescopic steering column, a power tilt and slide sunroof, an integrated memory system for the heated and ventilated front seats, automatic dimming side mirrors, LED fog lights with a rearview camera, blind spot detection with rear cross-traffic alert, and a power rear sunshade with manual rear side window sunshades.
And just as the man on television opines, "But that's not all!," the tech package added still more amenities. Included were: premium leather seat surfaces, a power driver seat cushion extender, a haptic steering wheel, and an electronic parking brake.
Several safety features were added too, including lane departure warning and lane keep assist, automatic emergency braking, and front and rear parking sensors.
A Premium Luxury Sedan
Suffice to say, a Hyundai Genesis without its many adornments might align closer to a Chrysler 300 or a Toyota Avalon, but the full-optioned amenities are what make this premium model extraordinary.
Even the look and feel of the switches and knobs conveys its higher-end aura, underscoring the painstaking attention its designers performed on every aspect of the Genesis.
Luxury shoppers in this segment routinely want ultimate power and for them nothing less than the available V-8 would be acceptable. But the V-6 shouldn't be quickly dismissed as its 311-hp output moves this sedan with competence — the 8-speed transmission shifts smoothly and quickly through the gear ratio.
Choose rear-wheel drive and place this sedan in sport mode, and you'll enjoy straightforward handling, optimum steering and a thoroughly comfortable ride. Opt for all-wheel drive and the handling quotient improves accordingly.
What you won't experience is pitching and diving as you handle the curves; braking is firm with no fade detected. Punch the V-6 and you'll hit highway speeds in about seven seconds. If acceleration is a priority, then choose the V-8 to shave a full two seconds off that time.
Taking It to the Europeans
If the Hyundai Genesis were a mainstream model it would be categorized as a full-size sedan. On the luxury level, it is a midsize model and a competitor to the Mercedes-Benz E-Class, Cadillac CTS, Audi A6, Lexus GS, and the aforementioned BMW product.
Where the previous generation Hyundai Genesis had the looks, but not the driving feel rivaling the prominent European brands, the latest model is vastly improved, thanks in large part to Lotus-assisted chassis improvements, especially in the way the sedan handles.
Those changes combined with the Genesis' beautiful countenance, high-end interior, and value proposition make this model a competitor. In the final analysis, you don't need to wait for the Hyundai Genesis to morph into the Genesis G80 to come away with an effective European-like executive sedan.
2016 Hyundai Genesis Specifications
Sticker price from $38,750
Price as tested: $50,600
Seats 5
3.8-liter V-6 gasoline engine
311 horsepower @ 6,000 RPM
293 foot-pounds of torque @ 5,000 RPM
3.78 inches bore by 3.43 inches stroke
Engine compression ratio: 11.5-to-1
8-speed automatic transmission
Wheelbase: 118.5 inches
Length: 196.5 inches
Width: 74.4 inches
Height: 58.3 inches
Passenger volume: 107.7 cubic feet
Storage volume: 15.3 cubic feet
Towing capacity: NR
EPA: 18 mpg city, 29 mpg highway
Regular grade gasoline
Fuel tank: 20.3 gallons
Curb weight: From 4,138 pounds
IIHS safety rating: Top Safety Pick+ (2016)
Limited vehicle warranty: 5 years/60,000 miles
Powertrain warranty: 10 years/100,000 miles
Corrosion warranty: 7 years/unlimited miles
Hybrid warranty: 10 years/100,000 miles
Vehicle assembly: Asan, Korea
---
See Also – On the Road With a 2018 Genesis G80
Hyundai Genesis photos copyright Auto Trends Magazine.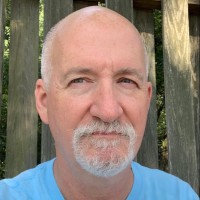 Latest posts by Matthew Keegan
(see all)