The minivan segment may be ailing, but the Kia Sedona has breathed fresh life into it. If you're looking for an excellent combination of people carrying capacity and utility, this model may have everything you want.
---
The minivan segment may eventually go the way of the station wagon, but its ultimate demise could very well be put off indefinitely and for one big reason: these models offer the best combination of people carrying capacity and utility, better than what any midsize SUV can supply.
That's a big claim to make as crossover utility vehicles are doing to the segment what minivans did to wagons. Nevertheless, unless all-wheel drive is a must — and only the Toyota Sienna offers it in this segment — the seating room, storage space and even towing capabilities of a minivan may be everything you need.
Minivans remain stigmatized even though sales continue to hover around 500,000 units per year, but far below the 1.25 million units sold in 2000. Attribute some of that stigmatization to silly advertising — Dodge once called a version of its Grand Caravan a "man van," while Toyota insists that its Sienna is the original "swagger wagon." In effect, manufacturers continue to apologize for a segment derided by many, but still loved by not a few.
Indeed, such marketing terms are meant to convince parents, particularly fathers, that minivans are acceptable. But there is no getting around this overarching truth: a minivan is the ultimate people hauler, and may never lose its "soccer mom" mantle unless, of course, children embrace lacrosse or some other sport wholesale.
2016 Kia Sedona Review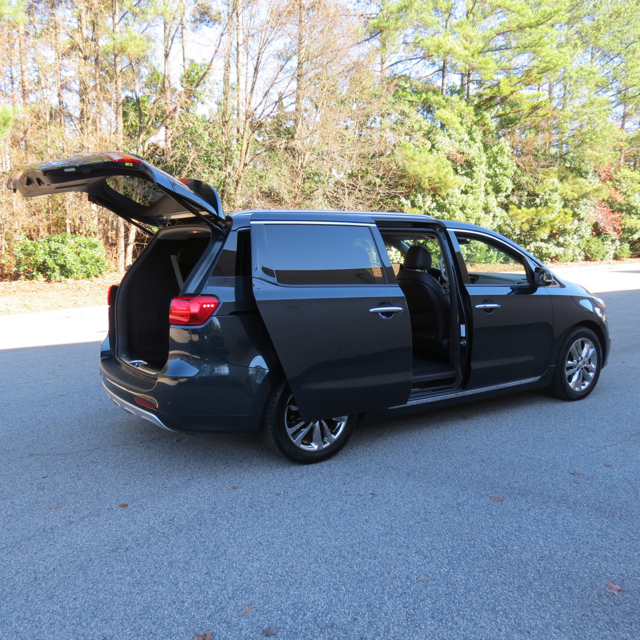 The Kia Sedona is one such model operating in a segment where Nissan, Toyota, Honda, and Fiat Chrysler are still active. The third-generation Sedona rolled out for the 2015 model year and is enjoying robust sales.
My test model was the top-of-the-line Sedona SXL, a $39,900 vehicle equipped with an SXL technology package ($2,800) and a rear seat entertainment system ($1,095). Its final price came in at $44,690 for a vehicle with a base price of $26,400.
Kia offers the Sedona in L, LX ($28,500), EX ($32,700), SX ($36,400), and SXL editions. The Sedona seats seven, but the middle captain's chairs can be replaced with a bench seat, adding an eighth seating position. As outfitted, the eight-passenger Sedona has the most seating capacity of any Kia model.
So, how do you dress up a vehicle with a silhouette that is the near polar opposite of evocative? Thoughtfully, that's how.
In Kia's case, the automaker applied its handsome tiger nose grille to the front fascia and added sleek wraparound headlamp assemblies. Boomerang LED lights separate the front lamps and appear to jump out of the grille. The lower grill opening is narrow and is hemmed in by embrasures containing the optional fog lamps (found in the EX edition on up).
All models are equipped with projector beam headlights, body-color side mirrors with LED turn-signal indicators, and a rear spoiler. Heated outside mirrors (EX), a dual power sunroof (SXL), privacy glass (LX), and chrome side sill accents (optional in the SXL), are available. All models come with sliding side doors — power sliding in the EX, available in the LX and a power liftgate (EX) are also present.
At the rear are wraparound combination lights, chrome embellishments, and reflector lights. Roof rails appear in the LX edition; front and rear skid plates are standard. Alloy wheels are standard across the model line ranging in size from 17 to 19 inches with silver, machine and chrome finishes offered. All editions feature all-season tires.
Inside, the Sedona offers a familiar instrument panel, hearkening to the look of an earlier Kia Sorento panel. This panel, however, contains a pair of cowls containing the tachometer and speedometer. Between the two is a large digital driver's information center managed by switches found on the face of the steering column.
The center console is marked by a large color display providing Uvo services connectivity, bringing your phone, the audio system and navigation together in one telematics package. Beneath that are switches and knobs for managing the climate control system.
Speaking of the telematics system, I tried four or five times to key in addresses, but each time the result was the same — no address found. Given that one of the addresses was my home, I found the system disappointing. Fortunately, I connected my smartphone and got Sir-inspired voice turn-by-turn navigation to bring me home.
At the base of the center console are the USB and auxiliary input ports. Two cup holders are concealed within a covered compartment with the transmission shifter to the left of the same. At the base of that shifter are additional climate controls for heating and cooling the front seat and for heating the steering wheel.
Additional switches to manage the drive control, parking and the camera system are also present. That camera switch provides a front right view of the car, enabling you to navigate tight spaces with ease.
Kia supplies the Sedona will excellent storage room, placing cubbies, compartments and pockets throughout the cabin. On the lower right side of the front center console is a large open area along with a 12-volt outlet. Just above the glove box is a second glove box and it comes with its own doorway.
The front doors have two tiers of storage compartments and also come with beverage holders. But it just may be the armrest storage compartment between the two front seats that will intrigue you the most — it represents not just a deep storage compartment, but one containing a sliding tray as well as an additional USB port and 12-volt outlet.
By the way, what appears to be a sunglasses storage compartment above the rear mirror is actually a secondary rear view mirror with a panoramic view of the entire cabin. No storage compartment here, but you get a better view of the entire cabin than what the standard rear view mirror offers.
You can put down the seats as one of the strongest attributes for the third-generation Sedona. Comfortable and firmly bolstered bucket seats are up front with power controls available for the driver from the LX edition on up and for the SX edition on up for the front passenger. All seats are covered in a high-end fabric designed to repel spills. Leather seats are found in the EX, SX and SXL editions.
Kia offers Sedona shoppers a standard three-passenger seat with a fold down center console or slide-and-go seats. In the SXL edition they're something different, namely, first-class lounge seating. In other words, these seats tilt and the chaise section lifts up just like with your favorite living room lounge chair.
These seats are every bit as comfortable as the front bucket seats, but with the chaise feature. Expect your family will fight over who gets these seats.
The third row is composed of a 60-40 split folding bench seat, offering room for three. Access to that row is accomplished by moving, flipping or otherwise pushing the middle seats forward.
Unlike most SUVs, access is easy, removing one major form of consternation for vehicle owners. In other words, you'll make use of a third row seat in much of the same way that owners of the largest SUVs (such as the Chevrolet Suburban) are able to enjoy.
Second-row passengers have access to beverage holders and storage pockets in each sliding door. Two more cup holders are located on the floor at the rear of the center console. That section also has a USB port and a 115-volt outlet.
Rear climate control is managed by ceiling mounted switches above and immediately behind the front seat passenger. That's an odd place for these controls, but at least they're within reach of one of the second-row passengers.
Your youngest children are best suited for the third row, which comes with two sets of dual cup holders and storage trays embedded in each wall. The seats offer adequate back and hip support, but then I'm being generous — as a near 6-foot tall adult, both thigh support and hip space are wanting.
What isn't lacking is this seat's ability to fold and stow when you need the storage capacity. Kia provides easy to follow directions on the back of the larger seat section, instructing you how to release each seat, fold and drop down into the seat well. Incidentally, that seat well is an excellent place for holding your groceries when it isn't holding your seats.
Kia offers just one powertrain combination across the entire Sedona model line. In fact, it is the only combination you need as its capable 3.3-liter, V-6 engine makes 276 horsepower and 248 foot-pounds of torque and comes paired with a 6-speed automatic transmission.
The engine delivers power evenly, if a bit slowing at first before delivering an extra measure of non-turbo boost as you press hard on the accelerator. A four-cylinder would have been all wrong for this 4,500-plus pound people mover; a larger V-6 — such as the 3.8-liter found in the Hyundai Genesis sedan most likely would have been too much.
Consider the Sedona's ride to be relatively soft, yet controlled — not once did I sense much movement from side to side with the exception of minimal torque steer when I pushed hard on the accelerator. Even that subtle shift to the left and back to the right disappeared quickly.
Handling is compliant, braking is firm and the interior noise is sufficiently quiet. I give the Kia Sedona high marks in all things noise, vibration and harshness.
Rarely do I pronounce a verdict on new cars, preferring to allow readers to draw their own conclusions. Nevertheless, it should be noted that the latest Kia Sedona is a strong competitor and one that families with multiple children should find to their liking.
Sales have tripled over the last year, thus consumers are finding that the current Sedona meets many of their requirements and adds 3,500 pounds of towing capacity to the mix as well.
2016 Kia Sedona SXL Specifications
Sticker price from $39,900
Price as tested: $44,690
Seats 7 (8 available)
3.3-liter V-6 gasoline engine
276 horsepower @ 6,000 RPM
248 foot-pounds of torque @ 5,200 RPM
3.62 inches bore by 3.31 inches stroke
Engine compression ratio: 11.5-to-1
Six-speed automatic transmission
Wheelbase: 120.5 inches
Length: 201.4 inches
Width: 78.1 inches
Height: 69.1 inches
Passenger volume: NR
Storage volume: 33.9/78.4/142.0 cubic feet
Towing capacity: 3,500 pounds
EPA: 17 mpg city, 22 mpg highway
Regular grade gasoline
Fuel tank: 21.1 gallons
Curb weight: From 4,656 pounds
IIHS safety rating: Top safety pick
Limited vehicle warranty: 5 years/60,000 miles
Powertrain warranty: 10 years/100,000 miles
Corrosion warranty: 5 years/100,000 miles
Vehicle assembly: Gwangmyeong, South Korea
---
See Also – Escalade Light: GMC Yukon XL Denali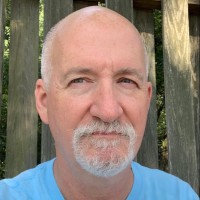 Latest posts by Matthew Keegan
(see all)