Someone at Jaguar Land Rover loves me. Indeed, not a month, perhaps two goes by and I receive yet another SUV, sedan or sports car. And just when I thought I have seen them all, yet another variant on the iconic British conveyance theme makes its way through my press fleet rotation.
The one elusive model has been the Land Rover LR4, a 7-passenger SUV that comes full of surprises. For one, it features a more traditional look with its boxy frame and squared off lines. Another surprise was its third row seats — they're actually quite usable and can extend the people carrying capacity where other SUVs fall short. More about these and other tidbits as we move forward.
2016 Land Rover LR4 HSE Review
As tested, my weekly driver was a 2016 Land Rover LR4 HSE Luxury edition. This midsize SUV traces its roots to the first generation Discovery released in 1989. In North America, we didn't see that model until 1994, a vehicle known as the Discovery 1.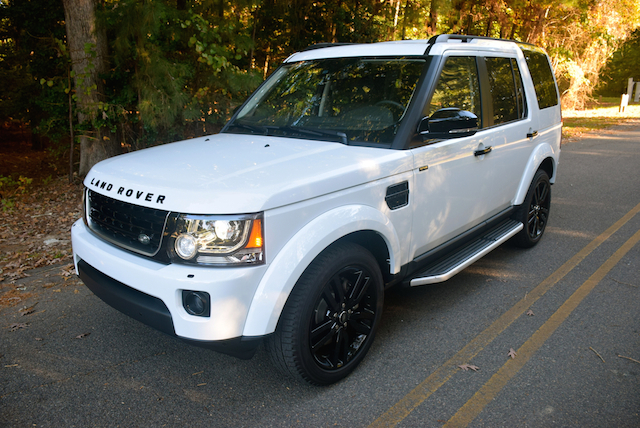 Generational changes brought forth the Discovery 2 and the Discovery 3, but when the DiscoverY 4 was readied for production, North American models assumed the LR4 model name.
This was in keeping with a wider change initiated by Land Rover where its high end models are grouped under the Range Rover line and its standard models are represented by the Discovery range. So, the LR4 is still a Discovery, even if it isn't known by that name in some markets.
For 2016, Jaguar Land Rover (JLR) has overhauled its pricing structure, reducing prices for all Jaguar models. Although Land Rover is not similarly affected, you'll find the price point begins in the high 30s or about $10,000 less than the previously cheapest Jaguar.
Land Rover sells about five times the number of vehicles as does Jaguar. Lower prices and the brand's first SUV should help Jaguar close that gap.
The LR4 is priced from $50,400, a few thousand dollars less than the BMW X5 and more than $13,000 below the Mercedes-Benz GL-Class. Two higher end models are also offered — the HSE retails from $55,300 and the HSE Luxury from $60,600.
For the test model, Land Rover added a Heavy Duty Package ($1,350) — composed of an active locking rear differential, a full-size spare tire on an alloy wheel, and a two-speed transfer case. SiriusXM satellite radio with HD Radio ($750), an apps package ($425), and a hitch receiver with an electrical connector ($650) were also included.
A Black Design Package ($3,500) gave this vehicle its style points as it brought in 20-inch black wheels, a black grille and grille surround, and black trim on the side mirror caps, the door handles, as well as on the side vents. More people than usual commented positively about the look, a very fetching design at that.
Land Rover products are powerful machines with the Range Rover representing the largest of the lot and the Evoque and Discovery Sport occupying the compact range.
Whereas the other models offer a more flowing and thereby aerodynamic design, the LR4-in-the-middle look is entirely traditional with a safari-like design. That means a flat fascia, squared lines, a long hood, upright roof pillars, massive wheel wells, and huge rear combination lights. However, modern touches such as LED lights offset the look.
Glass is used in abundance — its greenhouse makes this SUV seem much larger than it is. A moonroof and a panoramic sunroof extend this model's presence — inside, the look gives each row its own glass partition.
Between the C- and D-pillars (the last two roof pillars) are oversized windows that flow to the roof. At first, they seem out of place — but when the third row is in use, it removes the claustrophobic feeling such rows typically convey. With glass all the way around your view is not impeded either.
Inside, the light and bright interior are covered in leather — across the dashboard, around the steering wheel, on door inlays, and around the seats. Wood touches are on the center console and in the door inlays. Aluminum accents are nearly everywhere.
Behind the electronically controlled tilt and telescopic steering column is a two-analog gauge display — tachometer and speedometer — with a large digital driver's information center in the middle.
The center console is composed of a small color display with buttons, switches and knobs underneath to control same. Window and door lock controls are on the inside of the door running along the belt line. Cruise, audio and other driver controls are on the steering wheel.
At the base of the console are the four-wheel drive controls, allowing you to choose whatever conditions suit you best — mud, sand, gravel, and snow. Alas, my off-road antics were restricted this time around to a gravel road that took me to my son's soccer field.
Anyway, I forgot about the controls as the LR4 covered the unpaved road in 4×2 fashion without a bit of drama.
The driver and front passenger are treated to a pair of supportive, electronically controlled seats. Between the two the transmission dial rises from its flush position — I prefer a stick, but hey…. A smart phone holder, two cup holders and a deep storage compartment with cooling capabilities are also present.
If you're looking for your connectivity options, the upper glove box has you covered. Drop that drawer and you'll find a pair of USB ports and an auxiliary input port. Surprisingly, this was the first time I found a dedicated area for device connections in a glove compartment.
All four doors come with large open storage areas, including drink holders. Those holders are so wide that your one-liter water bottles won't stay in place for long. However, your 44-ounce super-sized containers should remain stable as you take to the road — but not if you go off road.
The second row bench seat is a 35-30-35 split folding design. That means the outboard seats fold and flip forward, providing access to the rear seats. If you need the rear seats, they pop up from the floor and the headrests are separately secured in place.
Those rear seats are ideal for the preteen and are bearable for adults, at least in a pinch. The seats rest nearly against the back window, turning an otherwise generous storage area into a seating area. I was impressed by the amount of leg and head room available.
Its a bit tight at the shoulders and the hips, but it presents a seating option that should not be easily dismissed. By the way, Land Rover supplies cup holders and concealed storage compartments back there, as well as climate control vents and open storage pockets — these added features go further to remove the "penalty box" feel of some models.
Under the hood is a supercharged 3.0-liter, V-6 engine making 340 horsepower. Step on the accelerator and it roars to life — you'll move down the road with no hesitation. This SUV feels strong and provides a commanding presence. It shines on the straight away and moves with authority. Steering is concise and braking is precise.
If there is a drawback to this model it is its fuel economy. The EPA assigned it with a 15 mpg in the city and 19 mpg on the highway rating. However, I doubt I got much higher than 12 mpg as I watched the gas gauge drop faster than in any other vehicle I've driven in recent memory.
2016 Land Rover LR4 HSE Luxury Specifications
Sticker price from $50,400
Price as tested: $68,270
Seats 7 occupants
3.0-liter supercharged V-6 gasoline engine
340 horsepower @ 6,500 RPM
332 foot-pounds of torque @ 3,500 to 5,000 RPM
3.33 inches bore by 3.5 inches stroke
Engine compression ratio: 10.5-to-1
8-speed automatic transmission
Wheelbase: 113.6 inches
Length: 190.1 inches
Width: 75.4 inches
Height: 74.3 inches
Passenger volume: NR
Storage volume: 9.9/42.1/90.3 cubic feet
Towing capacity: 7,716 pounds
EPA: 15 mpg city, 19 mpg highway
Premium grade gasoline
Fuel tank: 22.8 gallons
Curb weight: From 5,655 pounds
IIHS safety rating: Not Rated
Limited vehicle warranty: 48 months/50,000 miles
Powertrain warranty: 48 months/50,000 miles
Corrosion warranty: 6 years/unlimited miles
Vehicle assembly: Solihull, UK
---
Photos copyright Auto Trends Magazine.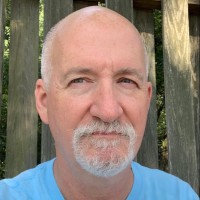 Latest posts by Matthew Keegan
(see all)