What's big, beautiful, and seats eight? That would be the LX 570, the largest of four SUVs sold by Lexus, Toyota's luxury brand. Two hybrid variants are also available.
This vehicle takes the bones of the highly capable Toyota Land Cruiser and adds Lexus panache to create one of the most capable luxury SUVs anywhere.
Indeed, the Lexus LX 570 should be mentioned in the same breath as the Land Rover Range Rover and the Mercedes-Benz G-Class, with all three serving a niche market.
2016 Lexus LX 570 Review
A 2016 Lexus LX 570 was a recent weekly visitor, a model I had long sought, but what remained elusive. Several calls and messages through my usual media channels finally sprung one for me. So, I jumped at the chance as soon as I heard it was available.
Besides needing to share details about this SUV here and elsewhere, I personally wanted to satisfy my curiosity to gauge how well the LX 570 lives up to its mystique.
Like the emblematic Land Cruiser, the LX 570 has earned a reputation that places it at the pinnacle among top-end SUVs — but I still needed to personally determine if that notoriety was well deserved.
Lexus offers the LX 570 in one trim — loaded. With a base price of $88,880 ($89,380 for the 2017s), you have to figure it comes very well equipped. And it does. Although I drove a 2016 model, the package upgrade information covers the 2017s, given we're straddling the model year switchover as of publication.
Available Options and Accessories
This standard four-wheel drive model offers two packages of note: a $2,005 dual-screen rear-seat entertainment system composed of LCD screens, a DVD/CD player, a pair of headphones, and a two-prong AC power outlet.
You can also choose a $1,190 luxury package outfitted in semi-aniline perforated leather with heated and ventilated front- and second-row seats. Rounding out the package is four-zone climate control, supplying one more zone for your ambient control versus the standard three.
Buyers might also opt for such options as a 19-speaker Mark Levinson Reference surround sound audio system ($2,350), a color heads-up display ($900), 21-inch alloy wheels ($745), and a heated wood- and leather-trimmed steering wheel ($150). A much-desired cool box ($170) is also available.
Quite easily, your LX 570 may come with each of these features driving your final price close to $100,000. It is doubtful that serious buyers would quibble over the final price — the LX 570 presents an ostentatious display of upward mobility — what better way to project your personal wealth?
The Lexus Design Language
The LX 570 has a familiar silhouette, one common to nearly all traditional, full-size SUVs. It is based on Toyota's large off-road vehicle platform, loosely shared with the Toyota Tundra pickup truck. Where Land Rover opts for unibody construction, Lexus matches Mercedes-Benz in providing a body-on-frame design.
Body-on-frame provides some advantages when tackling the toughest terrains, but that shouldn't be taken as a slap against Land Rover — when you already have a successful design, you just go with it. And that's what Lexus has done.
I've heard my share of comments regarding the current Lexus design language, particularly its dominant hourglass or spindle grille.
These comments range from "I love it!" to "that's hideous!" but the variation of opinions should point to something else — Lexus continues to get noticed and has largely lost its reputation for "safe" or even bland styling.
What Lexus hasn't lost is its quality and reliability nor its strong resale value. There isn't a luxury automobile brand that matches Lexus, a marque that builds on the Toyota brand's stellar quality.
The LX's striking frontal presentation is amplified by its bold wraparound headlamp clusters punctuated by swoosh-like LED accent lights. The lower section of the grille juts out wider than the top part and is itself hemmed in by embrasures housing boomerang-styled LED fog lights.
Noticeable creases and body sculpting run from the top of the grille and across the hood's edge, ending at the bottom of the windshield. A powerful and confident expression is projected, in keeping with this SUV's persona.
Along the sides, Lexus fashioned the layout by adding chrome touches on the belt line and at the rear window, by "smoking out" the roof pillars, and by adding privacy glass for the rear compartment.
Additional creases and body sculpting are present for added distinction; the multi-spoke alloy wheels provide this model with additional pop.
From the rear you'll note a liftgate spoiler, large wraparound combination lights, and fog lamps. Chrome ornamentation is present too, but tastefully placed. Other embellishments include creases and sculpting to round out the rear fascia.
Take a Look Inside
Lexus is a master of interiors, richly dressing all cabins in leather, wood, carbon fiber, chrome, and other high-end materials. If you are looking for plastic, you'll have a hard time finding it. If it is there, it probably is indistinguishable.
Seating for eight is accomplished by supplying the expected bucket seats up front, a 40-20-40 bench seat in the middle and a 50-50 bench seat in the rear. Let's just say the first two rows are as comfortable as you'll find anywhere.
As for the third-row seat, it is best served for holding tweens — children who have outgrown their car seats, but have yet to hit their growth spurt. It is a narrow window at best, but when you're wanting to maximize passenger room, this is what you have to do.
Although, if you need room for eight, the LX doesn't match the Cadillac Escalade, Infiniti QX50 or the Lincoln Navigator in shoulder, hip, and leg room. Consider this fact its main deficiency.
When it comes to luxury vehicles, there is a wealth of amenities for your fixation. It is easy to overlook something, especially when you only have a week to examine the vehicle and everything it provides.
I almost missed the "cool box" feature of this model, what replaces the usual storage compartment inside the front armrest with a cooling chamber. Quite by accident, I discovered it, although with its very apparent switch inside and instructions on how to operate same, it should have been easy to spot.
But that's not how I discovered it. Instead, by storing an extra bottled water inside, I discovered about an hour later that the said bottle was not simply cooled, but chilled. Indeed, the box matches the temperature of your home refrigerator, chilling whatever you have placed inside.
The cooling switch had been left on by the last journalist, so I was the "accidental" beneficiary of that oversight. The box is large enough to hold six one-liter bottles — standing, not stacked — or you might bring your lunch and keep it chilled inside.
By the way, when the cool box switch is activated, the front air conditioning automatically comes on.
Beyond the nifty cool box, the LX offers an embarrassment of riches. Beyond the exquisitely stitched leather and the choice woods, you'll find a cabin carefully laid out and dressed for the occasion.
The instrument panel is marked by a pair of large displays for the tachometer and speedometer as well as two smaller displays for temperature and oil pressure. Between the main dials is a digital display featuring other vehicle and driver information.
Just above the center stack is a 12.3-inch color display — a rectangular block fixed to the lower end of the dashboard. It serves as the nerve center for Lexus Enform, the brand's infotainment system. This system is managed by a Remote Touch controller, by voice or with the attendant switches.
You'll also find an analog clock, audio and climate control switches, and the expected connectivity ports — USB, auxiliary audio, and 12-volt outlets. Between the seats is the transmission shifter and the 4×4 controls.
Besides the cool box, other special touches include aluminum scuff plates, a tilt and slide moonroof, outboard heated and ventilated seats in the second row, and the wireless entertainment system.
One Powertrain Combination
Lexus offers one powertrain choice with the LX. You get a normally aspirated 5.7-liter, V-8 engine making 383 horsepower and 403 foot-pounds of torque. It comes paired with an eight-speed automatic transmission.
This engine is also found in the Land Cruiser and it powers the burly Tundra pickup truck. It is designed to deliver uncompromising power and does so quite well. What you won't get is outstanding fuel economy — expect no better than 15 mpg when operating your LX.
The LX also tows up to 7,000 pounds, a number that is at least 1,000 pounds less than the competition.
Smooth Ride, Capable Off-Roader
Traditional SUVs are creaky and uncomfortable, but that's the experience of yesteryear. These days, the few remaining models are better refined, delivering a comfortable ride, a quiet interior, while still maintaining the off-road goodness customers demand.
Yes, even some LX customers will take their SUV off road, going beyond the usual dirt or gravel road to crisscross creeks, push through a fen or to navigate a steep incline.
Lexus engineered the LX to do all that and more and threw in crawl control to help you maneuver the toughest terrain. With crawl control on, you simply control the steering and allow the SUV to ride out the harshest terrain at speeds up to, but not exceeding 5 mph.
The system has found its way into other vehicles, most notably the Toyota Tacoma midsize pickup truck, but has been available in the LX for several years.
Although the vast majority of owners likely use their SUVs for show and tell — show people what they own, while telling them about their wealth — that the LX can match what the toughest trucks can do provides comfort and confidence for the owner.
Parting Thoughts
The Lexus LX 570 isn't for everyone, mostly because its price is only attainable for a limited number of consumers. For those who choose one, it provides an experience that blends Lexus luxury with proven Toyota off-road capabilities, effectively matching if not exceeding the best of the competition.
See Also – Midsize Luxury Sedan: 2017 Genesis G80
---
Photos copyright Auto Trends Magazine. All rights reserved.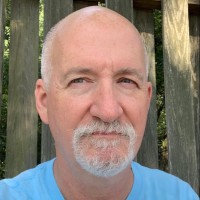 Latest posts by Matthew Keegan
(see all)