Drop the top in this handsome little British people mover.
---
The Mini Cooper now includes a convertible, available in standard, S, and John Cooper Works editions. The standard model is powered by a 1.5-liter, turbocharged three-cylinder engine; the "S" gets BMW's 2.0-liter, twin-scroll turbocharged four-cylinders and the top-end model garners a twin-turbo motor also displacing at two liters.
The three- and four-cylinder engines are world's apart and, luckily, I had a full week of top-down fun with a 2016 Mini Cooper S Convertible.
Everything about the traditional coupe can be said about the convertible, but with one important difference — the convertible features a two-stage roof. The first stage partially opens to mimic a targa top; the second stage continues the process to neatly fold the roof behind the rear seat inside of 18 seconds.
Your Small Convertible
So, what possessed Mini to produce a convertible on top of the standard hatchback and John Cooper Works editions? Likely, none other than serving customers with a small convertible in a market where the Volkswagen Rabbit Convertible and Mazda MX-5 Miata Convertible roam.
Yes, there is also the Smart ForTwo Convertible, but that makes for an ultra-small model. Only the Mini and Volkswagen offer room for four; the other models supply room for two.
And even four passengers is quite a stretch in a car like the Mini Cooper. There is generous room for two, but to accommodate anyone in the back seat means moving the front seats well forward.
Children can fit comfortably in the back, but that's about it — we managed to take three people out just once, but that meant moving the front passenger seat forward to where the passenger's knees were touching the dashboard. Even then the rear passenger was cramped with very little legroom to work with.
Thus, consider the front-wheel drive Mini Cooper Convertible as entirely suitable for singles and couples — it is the kind of car that gets noticed and can navigate tight streets and squeeze into precious parking space along the boardwalk or at the lake.
You'll also attract ample notice from passersby — those who are not entirely familiar with the brand will be surprised to see a convertible and an attractive one at that.
Three Editions for the Choosing
No window sticker (Monroney) was supplied with convertible, but I can tell you that the standard model begins at $25,950, the Cooper S costs $29,600, and the John Cooper Works edition will set you back by $35,600.
If the numbers seem especially high consider this — you're buying a premium model crafted by BMW. Although Mini Cooper remains a distinctly British brand, the BMW touch is evident, especially as you move away from the base model.
That base model is powered by a three-cylinder engine making 134 horsepower and 162 foot-pounds of torque. Step up to the "S" and you get a twin-scroll turbo "four" making 189 horsepower and 207 foot-pounds of torque. To reach high-end performance, you'll want to opt for the twin-turbo John Cooper Works edition making 228 horsepower and 236 foot-pounds of torque.
All three models are equipped with 6-speed Getrag manual gearboxes. Only the base and "S" models offer an automatic transmission.
My test model was equipped with the automatic transmission, so there was some disappointment from this "row your own" kind of driver. Still, if you're someone who prefers to cruise the boulevard, then the automatic makes sense. On the other hand, no trip up and down the Pacific Coast Highway should be experienced apart from a manual.
Drop the Top
Step on the gas and this little cruiser gets moving. Happily, no torque steer was noticed as the convertible stayed planted (and straight) whenever I floored it. Figure that its diminutive size makes the difference here.
The fun, of course, begins with the roof down. Click and hold the switch at the roof's edge and the roof begins to slide back. It then pauses as you decide whether to go full convertible and stay with it partially opened.
Once you decide to go topless, then the windows automatically drop and the roof continues with its folding action. You have to keep your finger on the switch until a very much R2D2-like chirp emits from the dashboard.
Push the switch the other way and the process works its way back — watch the top hook into place and the clamps connect. Oddly, there is no chirp to tell you it is done.
On the Road
Off-the-mark acceleration is laudable with the S convertible, delivering ample power and continuing to do so as you head down the road. Push the pedal hard and the turbos spool quickly — I detected virtually no lag and that didn't surprise me as BMW twin turbos are optimized to minimize the effect.
Not many small cars outside of sports cars are especially fun on the twisty roads. The Mini Cooper S is an important exception as it handles the twisties with confidence — not a taint of understeer was detected. It doesn't plow into curves, instead, it confidently moves through them. Credit the standard dynamic traction control system with improving front axle traction, especially when accelerating on slick or sandy surfaces.
But that's not enough to keep you centered under all conditions — dynamic damper control provides management of the Mini's suspension system, enabling those sharp turns when needed. It also allows for a more relaxed, fuel-efficient ride at other times.
With the automatic, you can choose between the standard StepTronic automatic or opt for one equipped with paddle shifters to control your gear shifts on the steering wheel.
You also get three driving modes to choose from — normal, sport, and eco. Make a change as you see fit and the circular band encompassing the console changes color and a cheery message displaying such epistles as: GREEN Mode — Let's MINImalize.
Not that you need the feedback, but it is something that helps this model stand out beyond its compact, but smartly designed interior, the iconic exterior, and its performance.
Consider Your Packages
My test model came equipped with several packages to enhance the ownership experience. The technology package ($1,750) brings in a rearview camera, park distance control, navigation, real-time traffic information, and Mini Connected XL.
The sport package ($1,500) adds dynamic damper control, LED headlights, and a wheel upgrade. The premium package ($1,800) includes a convertible wind deflector, a Harman/Kardon sound system, a comfort access system, heated front seats, and SiriusXM satellite radio.
Get all three together and Mini shaves $300 off the bundled package. Choose the John Cooper Works (JCW) exterior package ($2,250) and you'll get an aero kit and special wheels.
Along with the JCW interior package ($400) bringing in a leather steering wheel, sport seats, a stainless steel pedal drum, door sills, and an anthracite headliner, you might as well upgrade your ride to the top-of-the-line edition.
Rendering a Verdict
The 2016 Mini Cooper S Convertible is a people pleaser, especially for the brand's fans. The front seats are comfortable and with the seat extender, your driving experience is enhanced.
Tall people may find the interior confining — I'm nearly 6-foot tall and banged my head more than once as I exited the car. But if you're a limber person, none of that may matter much, giving you the chance to enjoy some drop-top fun when the spirit moves you.
2016 Mini Cooper S Convertible
Sticker price from $29,600
Price as tested: $N/A
Seats 4
2.0-liter inline-four twin turbo gasoline engine
189 horsepower @ 5,000 RPM
207 foot-pounds of torque @ 1,250 RPM
3.23 inches bore by 3.72 inches stroke
Engine compression ratio: 11.0-to-1
6-speed automatic transmission
Wheelbase: 98.2 inches
Length: 151.9 inches
Width: 68 inches
Height: 55.7 inches
Passenger volume: 76.3 cubic feet
Storage volume: 7.6 cubic feet
Towing capacity: NR
EPA: 26 mpg city, 33 mpg highway
Premium grade gasoline recommended
Fuel tank: 11.6 gallons
Curb weight: From 3,065 pounds
IIHS safety rating: Top Safety Pick+ (hardtop)
Limited vehicle warranty: 4 years/50,000 miles
Powertrain warranty: 4 years/50,000 miles
Corrosion warranty: 12 years/unlimited miles
Vehicle assembly: Oxford, UK
---
See Also – Performance + Efficiency = 2016 Toyota RAV4 Hybrid
2016 Mini Cooper S Convertible photo copyright Auto Trends Magazine.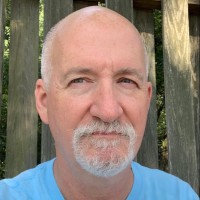 Latest posts by Matthew Keegan
(see all)