A small cargo van for a niche market.
---
Did you know Nissan has a burgeoning commercial vehicle business? This Japanese automaker with a huge manufacturing and distribution presence in the United States has pickup trucks, vans, and taxis designed with commercial customers in mind.
With this particular sales division, Nissan has successfully carved out a significant slice in a highly competitive segment.
One of those vehicles is the NV200, a compact cargo van expressly designed to meet the needs of business enterprises. The NV200 is the ideal complement to the full-size NV, itself a competitor to the Ford Transit, Chevrolet Express, and GMC Savana. The NV was introduced in 2012.
As for the Nissan NV200, it followed the larger van to the market in 2013 and directly competes against the Ford Transit Connect and Ram ProMaster City cargo vans.
However, unlike its two top competitors, the small Nissan van is not available as a passenger wagon except in taxi form. You'll find such taxis plying the streets of New York, for example.
2016 Nissan NV200 Review
The model tested was a 2016 NV200 as the 2017s arrive later this fall. The 2016 NV200 was unchanged from the previous model year.
Nissan offers the NV200 in two trims: S ($20,870) and SV ($21,760). Add $885 for the destination and handling charge.
Package and accessory options are thin, but include a Bluetooth hands-free phone system package ($250), a rear door glass package ($190), and a cruise control package ($200) among other choices.
Accessory items include body side moldings ($190) and a Nissan VTRS (vehicle tracking and recovery system) for $500.
Exterior Overview
Take a large van and boil it down to a compact size and you have the NV200. Well, not exactly. This model was designed from the ground up to serve customers who want van utility, but don't need a beefy V8 engine or even a V6.
Front to back, the NV200 offers a boxy design with a sloping hood, rising side window arches, and slab sides along with dual sliding doors. Small, 15-inch wheels, long expanses of sheet metal, and large mirrors mark the sides (available power heated).
From the rear, you'll find 40-60 outside pivoting doors with an enhanced ability to open at a 180-degree angle following the quick adjustment of each hinge. A low entry cargo floor provides ease of access — with a payload of up to 1,480 pounds, your carrying capacity is quite high.
Interior Highlights
Small van shoppers may be surprised to find just two seats in the NV200. Then again, with no rear side windows present, two makes sense.
There is no second-row option — this van was designed for small business operators such as florists, plumbers, electricians, delivery drivers, and anyone else wanting an efficient vehicle for the requisite roomy cargo space.
This model features a pair of bucket seats and surprisingly comfortable ones at that. Nissan calls the passenger compartment a "mobile office space" thanks to the fold-down front seat which can serve as a work desk. Also present is a multifunctional center console.
You'll enjoy ample legroom too, as all controls are out of the way, including the transmission shifter fixed to the bottom of the center console. The NV200 is equipped with power windows, power door locks (SV), air conditioning, a two-speaker audio system, cruise control (SV), a passenger slide-out storage tray, two cup holders, and a 12-volt outlet.
You also get 20 integrated reinforced cargo-mounting points for custom shelving, six floor-mounted D-rings in the cargo area, interior cargo panels, a rear cargo floor protector, pre-wiring for telematics upfitting, and a cargo area work light.
As for cargo space, you'll enjoy 122.7 cubic feet. And it is usable space too — from front to back as well as from side to side. Further, if you need slightly more interior space you can fold down the passenger seat to hold that lengthy ladder you might prefer not carry on top.
Technology
You aren't considering the NV200 for its advanced technologies. In fact, if you like such features as Bluetooth, SiriusXM traffic, a USB connection port, or a rearview mirror, each are options.
An auxiliary jack is included as is a two-speaker audio system. You can also get NissanConnect with navigation and mobile apps, including a 5.8-inch screen. Add $1,050 to your price for this factory-installed option.
Key Safety Features
Neither the National Highway Traffic Safety Administration (NHTSA) nor the Insurance Institute for Highway Safety (IIHS) has crash-tested the 2016 Nissan NV200.
You do get such standard safety equipment as a suite of airbags, vehicle dynamic control, and a tire pressure monitoring system.
Opt for the rear sonar system package ($250) if you frequently back your vehicle into place. This system works when the ignition is on and the transmission shifter is in reverse.
The system detects obstacles behind the vehicle as far away as six feet — as you move the NV200 closer to an obstacle, the rate of the warning tone increases. The tone shifts to a continuous output when you're within one foot of the obstacle, effectively signaling you to come to a standstill.
It is a switch-operated system too, one you can turn off on demand. The system automatically resets when the ignition is turned off and best works at speeds no higher than 3 mph.
On the Road
Nissan offers one powertrain combination with the NV200. A 2.0-liter four-cylinder engine making 131 horsepower and 139 pound-feet of torque is paired with a continuously variable automatic transmission.
This arrangement is an efficient one too, as the little van makes an estimated 24 mpg in the city and 26 mpg on the highway. Even when loaded and pushed to its payload limit, I can't imagine the NV200 not making at least 20 mpg.
That's a far cry better than some large vans and the 12 mpg you might get under similar big van working conditions. Why opt for something larger and the higher upkeep costs involved when a small van is all you need?
Typically when I review a vehicle, I keep in mind several things about the drive, including its ride, steering, handling, and braking. I also take my weekly drivers on my favorite twisty roads to gauge those results.
Let's just say the Nissan NV200 is best tested by putting it to work as a tradesman vehicle. Nevertheless, when you step on the accelerator, the engine quickly responds. Press the accelerator hard and you'll hear the engine straining, but it doesn't labor. When you need optimum power it is there for the taking.
Apart from outfitting and upfitting the vehicle, loading it with barrels full of leaves to take to the dump does provide a reasonable way to determine van utility. Depending on the size of said barrels, the cargo area holds six to nine containers.
What helps matters most is the pair of sliding side doors supplementing the wide pivoting rear doors — providing ease of access at its best, giving you excellent room for setup and maneuverability.
On the road, the Nissan's tight turning radius (36.7 feet) certainly helps when swinging u-turns and when leaving narrow loading dock environments. I took the NV200 to my local and unused loading dock, backing it into place.
As long as said dock has a ground-level entry point you're good to go. Even without one, a quick curbside drop off can be made and you're on your way.
Parting Thoughts
I don't tell people which vehicles to purchase. Instead, I put out the information to help people make an informed decision. The Nissan NV200 and vehicles like it take aim at the commercial sector, essentially inviting customers to consider a smaller option.
In fact, I have witnessed a growing number of such vans on the road, usually with a cable company or other media outlet markings along the sides as well as the occasional plumber, electrician or other handyman utilizing same.
A decade ago, some workers were using the Chrysler PT Cruiser and the Chevrolet HHR as their compact service vehicles. Both are now gone. Certainly, if you're considering a replacement for these two smaller models or simply would like to downsize to a more efficient package, you can't go wrong by choosing the Nissan NV200.
Opt for the SV edition along with the technology package and the rear sonar system, and your final price comes in around $24,000, including destination and handling. That's a very reasonable cost, one designed to attract small business owners as well as Fortune 500 enterprises.
Recent Review – Midsize Luxury Sedan: 2017 Genesis G80
---
Photos copyright Auto Trends Magazine. All rights reserved.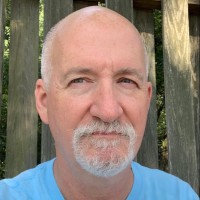 Latest posts by Matthew Keegan
(see all)