Car manufacturers sometimes choose odd names for their vehicles. Most such names, including the Mazda Bongo and the Mitsubishi Pistachio, never make it to the US as marketers wisely intervene and demand changes.
The Nissan Rogue has one of those names that slipped through the cracks, although it is doubtful whether the true meaning of the word is known by many.
Of "rogue" Merriam-Webster describes as, "a dishonest, knavish person; scoundrel." The second dictionary definition may be more in line with what Nissan was thinking, "a playfully mischievous person; scamp."
Naming choice aside, the Nissan Rogue is a compact crossover sport utility vehicle, just one of several models this Japanese brand sells in North America. The Juke is the smallest of the lot, followed by the Rogue, Murano and Pathfinder.
The Xterra — a midsize traditional body-on-frame SUV — was retired at the end of 2015. That leaves the Armada at the top of the SUV pecking order in the Nissan range.
2016 Nissan Rogue SV Review
A 2015 Nissan Rogue SV FWD edition was a recent weekly test vehicle, a five-passenger SUV with an optional third-row seat. That two-person seat is part of a $940 SV Family Package, one that curiously includes run-flat tires.
From the get-go, I'll say this: if you really need room for seven, you're looking at the wrong vehicle: the Nissan Pathfinder SUV or the Nissan Quest minivan are better suited for the job.
Otherwise, stick with two rows — the third row is mostly useless with little legroom to speak of. Besides, you'll enjoy the 32 cubic feet of storage space better.
The Nissan Rogue offers standard front-wheel drive and available all-wheel drive. It can be had in S ($23,140), SV ($24,590), and SL ($28,540) editions. Curiously, Nissan still offers the previous generation Rogue, calling this model the Rogue Select.
Its budget-beating $20,150 price undercuts the latest generation Rogue introduced in 2014, by $3,000. Available in a base "S" trim level only, the previous generation model is not as refined or technologically advanced as the current edition.
If you shop the Nissan Rogue you will find one powertrain combination available in a segment where two is more common. Or, as in the case of the Ford Escape and Kia Sportage, three engine choices are available.
In the Rogue, you get a 2.5-liter, four-cylinder engine making 170 horsepower and 175 foot-pounds of torque. It comes paired with a continuously variable transmission. This combination delivers superior fuel economy for the segment as this model is EPA-rated at 26 mpg in the city and 33 mpg on the highway.
One look at the Rogue and you may confuse this SUV with the larger Pathfinder. Where the Juke has its own quirky styling and the Murano is closer in appearance to the Maxima sedan, the Rogue and Pathfinder are a lot alike.
That look is marked by a pronounced horse collar grille hemmed in by wraparound headlights and LED lighting treatments. The lower grille or air intake is itself offset by pockets or embrasures optionally filled with fog lamps.
From bumper to bumper, the Nissan Rogue flows uninterrupted as the roof line eases back to the liftgate and the belt line suddenly rises at the rear quarter to meet it. Upper character lines, lower body sculpting and available alloy wheels contribute to the mystique.
From the rear, the combination lamps include LED treatments. A spoiler, garnish, reflectors and a single exhaust tip are also present.
Inside, the Rogue's cabin is bright, roomy and intelligently laid out. Not much drama here and that's a good thing: my test model came with keyless entry, power accessories, a tilt and telescopic steering column, steering wheel-mounted controls, climate control, a navigation system, and cloth seats.
Also part of the package was a 6-way power driver's seat, Bluetooth connectivity, three 12-volt power points, a rear view monitor, and a nifty "divide and hide" under the storage area compartment.
The instrument cluster is a two-analog display — tachometer on the left, speedometer on the right. All the other driver functions are display digitally in a small panel located between the two dials.
Options, beyond the SV family package seats and run-flat tires, were roof rail cross bars ($290) and an SV premium package ($1,500) — what brought in the navigation system, an around view monitor and a power liftgate. All told, this model retails for $28,170 — savvy shoppers should drive away with one for about $25,000.
Choose the Rogue SL and your model adds leather seats, heated front seats, an 8-speaker Bose audio system, and the NissanConnect navigation system.
All models also come with four cup holders and four in-door bottle holders. The Rogue has generous amounts of storage throughout, including an oversized glove box, in-door storage, and console storage. Happily, all controls were operable, sensible, and entirely usable.
Head out on the road and the Nissan Rogue delivers a satisfactory ride. There is no "wow" factor present, nor should you look for one. This vehicle is designed to take you from point to point and do so while maintaining generic handling and delivering optimum fuel economy.
That muted drive is a complaint offered by some of my enthusiast-minded colleagues, but Nissan has guessed (correctly) that most customers want an uninvolved driving experience.
That's not to say that the Nissan Rogue doesn't also have one quirk that will irritate some drivers. The CVT is your lone transmission choice and it contributes to much noise under the hood.
The revs are delivered early on and the engine whines when you push it. But performance is not compromised and that's the overarching reason why the Rogue attracts a growing legion of buyers.
Shopping the Nissan Rogue also means cross-shopping the competition. The leader in this segment is the Honda CR-V. Other models to consider include the Ford Escape, Jeep Cherokee, Mazda CX-5, Toyota RAV4, Dodge Journey, Subaru Outback, Mitsubishi Outlander, Volkswagen Tiguan, Kia Sportage, and the Hyundai Tucson.
If crashworthiness is a concern, you'll be happy to know that the 2015 Nissan Rogue is the recipient of a Top Safety Pick award from the Insurance Institute for Highway Safety (IIHS). The institute gave the Rogue one of its highest awards as this SUV performed "good" in all five test criteria categories.
To sum up, the Nissan Rogue should meet many of the criteria shoppers have for vehicles in this segment. And like numerous other Nissan products, this one is built in North America at Nissan's plant in Smyrna, Tennessee.
2016 Nissan Rogue SV Specifications
Sticker price from $24,490
Price as tested: $28,170
Seats 5 to 7 occupants
2.5-liter four-cylinder gasoline engine
170 horsepower @ 6,000 RPM
175 foot-pounds of torque @ 4,400 RPM
3.50 inches bore by 3.94 inches stroke
Engine compression ratio: 10.0-to-1
Continuously variable transmission
Wheelbase: 106.5 inches
Length: 182.3 inches
Width: 72.4 inches
Height: 66.3 inches
Passenger volume: 105.8 cubic feet
Storage volume: 9.4/32.0/70.0 cubic feet
Towing capacity: 1,000 pounds
EPA: 26 mpg city, 33 mpg highway
Regular grade gasoline
Fuel tank: 14.5 gallons
Curb weight: From 3,413 pounds
Limited (new) vehicle warranty: 36 months/36,000 miles
Powertrain warranty: 60 months/60,000 miles
Corrosion warranty: 60 months/unlimited miles
Vehicle assembly: Smyrna, Tennessee
---
See Also – White Space Wonder: 2017 Nissan Rogue Sport
Photos copyright Auto Trends Magazine.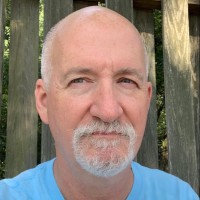 Latest posts by Matthew Keegan
(see all)