The Scion FR-S may be the most anonymous of all sporty cars built. This 2+2 rear-wheel drive sport coupe is also sold as the Subaru BRZ, with the two automakers collaborating to build what is essentially a bare bones model to reach first-time buyers.
Unfortunately, the combined sales for the twins is just 10,140 units year-to-date (6,806 Scion and 3,334 Subaru through July 2015) with sales down 22.9 percent and 33.6 percent, respectively. Those figures do not bode well for a pair of models now in their fourth model year.
Rumors that the twins won't see a second generation may have merit and that's a darn shame as I've driven both and have come away impressed each time.
Both manufacturers tout this vehicle as a 2+2 sports coupe. The rear seat, however, is mostly useless. There is simply no way anyone would want to sit back there. Quite possibly there could be an insurance reason for the second row seat, otherwise you just might be tempted to discard the seat.
No matter, the front seats are fine for two and if you're a 20-something first time car buyer, this little Scion certainly impresses.
2016 Scion FR-S Review
The FR-S (Front-engine, Rear-wheel drive, Sport) has the heart and soul of a larger sport coupe affixed to a smaller frame. Weighing in at just 2,806 pounds, the FR-S is a lightweight model with a broad and open lower grille, tear-dropped shaped headlamps, and embedded fog lamps set within scalloped recesses on either side of the grille.
A muscular hood, deeply arched wheel wells, and sleek profile lines are also evident. To the rear this sport coupe has a slight, but noticeable haunch punctuated by circular brake lights.
Its rear diffuser is marked by a twosome of chrome exhausts and amplified by its centered backup lights and a third brake light. It is an uncomplicated visage that is far from plain, one that is familiar on far more expensive models.
Inside, every model is outfitted with firm, sporty front bucket seats. Generously bolstered, both seats are comfortable and provide the confidence you need as you take on the twisty roads this sport coupe is built to traverse. Twin stitching and contrasting shoulder pads give this seat design some pop. Those accents also appear around the steering wheel, on the transmission shifter and across the door inlays.
Aluminum pedals are standard with this model. You also have three overlapping analog displays with speedometer, tachometer, oil pressure, and fuel gauge read outs present. The center display doubles as a digital driver's information center, providing additional details such as gearing position and speed.
The center stack is an uncomplicated affair topped by a pair of vents, followed by a small color display, and knobs controlling audio and climate functions. A recess at the bottom of the stack holds your smart phone.
The transmission shifter splits the front seats with a coin tray, two cup holders and open storage are also present. Each door comes with storage compartments and bottle holders. A tiny, but useful glove box is present too.
Oh, yes, I would be remiss if I left out what is probably one of the most important features of all in the FR-S — drive mode switches for Sport, Snow and VSC Sport mode. More about these modes and my driving experience later.
Under the hood of every Scion FR-S and Subaru BRZ is a 2.0-liter naturally aspirated boxer (horizontally opposed cylinders) engine. The engine cover lists both Toyota and Subaru, but it is mostly Subaru's handiwork, a company that has long relied on this layout.
However, Toyota did supply the injectors and other engine enhancements. By the way, Porsche is another builder of formidable boxer engines.
Boxer engines are not common and for several reasons: they are more expensive to produce and require unique transmissions to pair with the rear-facing block. Nevertheless, such engines are dynamically balanced and have a low center of gravity, ideal for sport-minded vehicles such as the Scion FR-S.
The two liter powerhouse under the Scion's hood is Subaru's latest design, with four valves per cylinder, aluminum blocks and heads, and chain-driven dual overhead camshafts fixed to each cylinder bank. It is a high compression engine, one prized for its high-revving attributes. Two hundred horsepower may not seem like a lot these days, but it is sufficient for this little deuce coupe.
The engine also benefits from its identical bore and stroke dimensions, 3.39 inches, what promotes its rapid revving and 7,400 RPM redline. You get a long torque curve and this normally quiet engine booms when you zip down the road. It is a sound that no other four-cylinder matches and provides feedback that typically comes only with larger engines.
My test model came with a six-speed automatic transmission and that, my friends, means a good deal of the fun factor was sucked out of it. Nonetheless, you make do with what you have, but this model definitely is best outfitted with the six-speed manual gearbox. Yes, you can operate the automatic in manual mode, but it only restricts performance further.
You won't think for a moment that you are sitting in a Corvette or a Cayman when you are behind the wheel of the FR-S, but you will enjoy a familiar vantage point that these and other low-slung models provide.
The front sight lines are quite good and even the blind spots are not overwhelming. I always sensed a certain connectedness to the car as I maneuvered my way on serpentine roads.
Shift this Scion in gear and take to the open road. Indeed, if you have anything that passes for twisty and banked roads in your area, this is where you will discover whether a coupe of the Scion's caliber is right for you.
For the ultimate in driving pleasure (notwithstanding the punishment of being assigned with a slush box, a matter you can correct), the Scion should be enjoyed in VSC Sport mode. It is one step up from the Sport mode whereby vehicle stability control is turned off.
Well, at least it reduces intervention because if the rear wheels should slip from underneath you, stability control intervenes.
You can override the interference by pressing your finger on the traction control off button and counting to three. That's long enough to disable the safety protocol and allow you to make your doughnuts.
Sport mode also tweaks the engine by holding the gears at higher revs, and hastens the throttle and shift process. By the way, Snow mode starts things off in second gear in an effort to reduce slip.
When tasked with driving an automatic, you make do with what you have. In this case I shifted to manual and was profoundly disappointed as the revs were sorely limited in sixth gear and the shifting was clunky.
As I switched back to automatic mode on the fly, the engine came back to life, allowing me to pick up speed. At some point I also redlined the Scion as a flashing warning light briefly appeared before the revs eased.
One of my favorite drive loops is composed of nearly 25 miles of bending, twisting and banking roads. It isn't mountain driving, but it is imbued with enough hills and twists to gauge just how well any sport-minded model performs.
It also moves from thick pine woods to open fields and on to small town Americana before passing through farmland. Zero traffic lights and just two stop signs mean the driving can get lively at times.
Early complaints about the Scion's handling were addressed in the previous model year as a more rigid front suspension and retuned rear shock absorbers were added, improving control. This sport coupe is agile, composed, and confident.
Will Scion and for that matter Subaru ever offer a turbo engine? After all, the WRX STi offers one, so why not the sport coupes? Well, there may be a few things that will stymie forced induction from ever coming to these models.
The added cost is one factor, but an overarching reason has everything to do with space as there is simply no room to fix a bottom-mounted turbocharger to this low-slung ride. Moreover, the added weight would throw off the coupe's 52-percent-front to 48-percent-rear weight balance, impacting steering in the process.
To sum up, the Scion FR-S is a value-oriented sport coupe that shouldn't be casually dismissed. But its price rivals that of the larger coupes, including the 348-horsepower, Hyundai Genesis Coupe.
While it is definitely an enjoyable car, the likes of the Hyundai along with the Ford Mustang, Dodge Challenger and Chevrolet Camaro as well as the Mazda MX-5 Miata and even the Ford Fiesta ST mean that there are some excellent choices for the money.
2016 Scion FR-S Specifications
Sticker price from $26,405
Price as tested: $27,175
Seats 4 occupants
2.0-liter 16-valve BOXER gasoline engine
200 horsepower @ 7,000 RPM
151 foot-pounds of torque @ 6,600 RPM
3.39 inches bore by 3.39 inches stroke
Engine compression ratio: 12.5-to-1
6-speed automatic transmission
Wheelbase: 101.2 inches
Length: 166.7 inches
Width: 69.9 inches
Height: 50.6 inches
Passenger volume: 76.5
Storage volume: 6.9 cubic feet
Towing capacity: NR
EPA: 25 mpg city, 34 mpg highway
Premium grade gasoline
Fuel tank: 13.2 gallons
Curb weight: From 2,806 pounds
IIHS safety rating: Not Tested
Limited vehicle warranty: 3 years/36,000 miles
Powertrain warranty: 60 months/60,000 miles
Corrosion warranty: 60 months/unlimited miles
Vehicle assembly: Ota, Gunma Japan
2016 Scion FR-S photos copyright Auto Trends Magazine.
---
See Also – Miata and Me: Not Quite a Love Story
---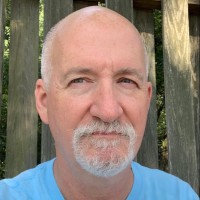 Latest posts by Matthew Keegan
(see all)