The Tesla Model X is here and this electric vehicle manufacturer has once again thrown down the gauntlet in front of luxury manufacturers the world over. The first SUVs have already been delivered to six eagerly awaiting customers.
Three and one-half years is a long time to wait for a highly anticipated model, but that delay is now over for fans of the Tesla Model X. Last night at a public reveal, the California-based electric vehicle manufacturer formally unveiled its crossover sport utility vehicle model, what offers seating for six or seven adults, depending on the interior layout.
That event was held near Tesla's assembly plant in Fremont, California. Six customers who put down sizable deposits were on hand to receive the keys for their new electric SUV. Yes, production is in full swing and deliveries are being made right now.
The design of the 2016 Tesla Model X is not much different from the prototype unveiled in early 2012. Yes, the cool falcon-wing doors are present and all-wheel drive is standard. And this model comes with a 90-kilowatt battery, providing 250 miles of range.
Two editions are available — 90D with an EPA-estimated range of 257 miles and a 0-to-60 mph time of 4.8 seconds, and a P90D edition with an EPA-estimated range of 250 miles and a 0-to-60 mph time of 3.8 seconds.
But it gets even better than that — customers who choose a Ludicrous Speed Upgrade option with their P90D can see a 0-to-60 mph time of just 3.2 seconds! Compare that with the Porsche Cayenne Turbo and its best time of 4.1 seconds and you're looking at the fastest SUV in the world with or without the upgrade.
The launch editions of the Tesla Model X are certainly not cheap. Indeed, customers who purchase the P90D Signature edition will pay $132,000, while those who opt for the P90D Founder edition will spend $142,000.
Less costly models will follow, with an expected starting price near $80,000. In the Model X, Tesla is gunning for high-end Porsche customers as well as current Mercedes-Benz and BMW owners. Don't be surprised if a few Cadillac Escalade owners make the switch too.
The rear falcon-wing doors may be the most interesting feature for this SUV. The doors are easily opened when parked in a crowded lot with only about one foot of space needed between vehicles. The front doors open in the standard way, although the driver's door self opens when you approach the vehicle.
As for its design, the Model X looks very much like the Model S sedan with a similar interior layout.
The front trunk or "frunk" provides storage room and doubles as a large, impact absorbing crumple zone. At the very front are active sensors with emergency braking and collision avoidance systems included.
The batteries are floor mounted in a bid to lower the center of gravity and mitigate rollovers. Further, the battery support structure provides what Tesla says is superior side impact protection.
Indeed, Tesla has boldly made the claim that the Model X will receive a 5-star crash test rating from the NHTSA. If it does, it will be the first SUV to do so.
Other features present with the Tesla Model X include daytime running lights, power-folding and heated side mirrors, an automatically deploying rear spoiler, a full size rear cargo storage area, automatic keyless entry, maps and navigation with real-time traffic updates, GPS-enabled home link, and four LATCH child seat attachments — two each for the second and third rows.
Speaking of the interior, Tesla claims that the Model X offers room for seven adults. Analysts had initially expected the interior to be suitable for five adults with two children finding room in a third row jump seat. However, Tesla says that seven adults can ride in comfort.
Further, the automaker offers a six-place option whereby the three-place middle row and its individually reclining seats is replaced by a pair of bucket seats. That arrangement will make it easier to move about the cabin.
One significant surprise found in the SUV is a 17-speaker, 560-watt audio system. The company could have turned to a known manufacturer such as Harmon Kardon, Bowers and Wilkins, or Bang & Olufsen, but they did not. Instead, the audio system was designed entirely in-house by a team of audio engineers. Word has it that it is ideally matched for the Model X.
Bringing the Model X to the market is no small achievement. Tesla got things going in 2008 when it built small numbers of its Tesla Roadster. A few years later the Tesla Model S sedan proved that the company was not a flash in the pan, while the Model X should do its part to shake the luxury SUV market.
If Tesla continues as planned, in a few years it'll bring forth the Model III, an electric car for the masses. And that may prove to be the tipping point that forces the auto industry to fully embrace vehicle electrification.
---
All photos copyright Tesla Motors.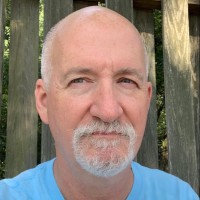 Latest posts by Matthew Keegan
(see all)