A modest price premium makes hybrid ownership a solid value proposition.
---
The Toyota RAV4 is a popular compact SUV in its own right and one of the first models in the segment, having launched in 1996.
Now in its fourth generation, the RAV4 has long lacked a hybrid variant, until now. Coinciding with a mid-cycle refresh of the current-generation model, a RAV4 Hybrid is now available and is offered in two premium trim levels: XLE and Limited. Notably it is an all-wheel drive model only; gasoline models offer standard front-wheel drive and available all-wheel drive.
2016 Toyota RAV4 Hybrid Limited Review
A 2016 Toyota RAV4 Hybrid Limited edition was presented this month, passing through my media fleet. And now for an important disclaimer: my wife leases a 2013 RAV4 XLE and just like the test model it is garbed in a classic silver metallic patina. Her lease will soon be up and she's likely to opt for another RAV4. Certainly, the hybrid will be considered.
The RAV4 Hybrid now makes seven gasoline-electric hybrid models for Toyota, far more than any other brand. It may seem odd that it took Toyota so long to develop a hybrid variant seeing that the Ford Escape Hybrid was offered a decade ago, although it has been replaced by other models.
Everything about the RAV4 Hybrid is nearly the same as the standard model. Blue background Toyota badging as well as hybrid badging are subtle distinctions. For 2016, all RAV4 models receive an updated front end outfitted with new LED headlamps and daytime running lights.
Small changes to the lower rocker panel and rear bumper are also apparent, the latter also receiving new taillights. Further, Toyota replaced the entire wheel lineup and added three new paint schemes.
Toyota also added 55 percent more noise reducing material to the floor along with enhanced seals in an effort to make this the quietest RAV4 to date. Moreover, Toyota added more soft-touch material on the dashboard and door panels, brought in a new sunglasses holder and changed the front cup holders to hold coffee mugs.
Toyota Safety Sense Package
Other improvements for 2016 brought in a Toyota Safety Sense package composed of dynamic radar cruise control, automatic high beams, a pre-collision system with pedestrian detection, and lane departure alert.
Changes for the gasoline model include an available 4.2-inch TFT multi-information display situated within the instrument panel and a 7-inch touch screen display located near the top of the center stack. Last, but not least is an available bird's eye view monitor, utilizing four cameras located on the side mirrors as well as the front and back of the car.
The 2016 Toyota RAV4 Hybrid costs $28,370 for the XLE and $33,610 for the Limited. As tested, my model cost $35,945. These prices compare to $27,670 for the RAV4 all-wheel drive XLE and $32,910 for the all-wheel drive Limited edition.
That makes for a price premium of just $700 for the hybrid which is EPA-rated at a combined (city/highway) 33 mpg compared with the combined 25 for the equivalent gasoline model. Even with gas prices hanging around $2 per gallon, this is one investment that is bound to pay off after several years.
Three Electric Motors
Three electric motors are at work in the RAV4 Hybrid. The first motor or generator starts the engine and charges the hybrid battery. The second generator drives the front wheels and provides regeneration (kinetic energy) during braking. The third generator drives the rear wheels and also supplies kinetic energy when braking.
Toyota says the all-wheel drive system in the hybrid provides a larger measure of adaptability when sending power to the wheels. The front wheels are always at work, but power is sent to the rear wheels even before slippage takes place.
As for the battery pack, Toyota utilizes a sealed nickel-metal hydride battery whereas most other hybrids now use lithium-ion or polymer batteries. Likely, the older technology provides cost savings, while maintaining efficiency.
Press lightly on the gas pedal and this SUV moves forward under electric power only. Indeed, you can operate the vehicle in EV mode at speeds under 5 mph, ideal for finding a parking space or when moving cars around at home.
You can also choose Eco Mode or Sport mode, the first choice providing unsurpassed efficiency when on the road, the second option provides improved steering and handling characteristics.
More Power, Improved Efficiency
If you think hybrids are slow the RAV4 Hybrid dispels that notion. This SUV delivers a combined 194 horsepower as it uses the same engine (tuned for the Atkinson cycle) found in the standard model and adds the electric motors as needed.
That's an 18 horsepower edge, representing a 10 percent increase in overall power. You'll notice the difference in several driving situations. I found it especially apparent when entering a highway as well as when I was passing vehicles.
Steering and handling in the RAV4 Hybrid are about what you would expect in this segment. Toyota uses electric power-assisted rack and pinion and supplies a tight turning radius. Helping to bring this vehicle to a stop are power-assisted ventilated disc brakes.
The braking feels spongy and may take some familiarization, especially if you're used to the confident braking feel of standard SUV brakes.
The suspension system is composed of independent MacPherson struts with a stabilizer bar up front and a double wishbone coil spring with a stabilizer bar in the back. For the vast majority of SUV shoppers, the package should suit them fine.
It wasn't hard to pick out the differences between my wife's 2013 model and the 2016 hybrid. Being that the model tested was a Limited edition there are a few enhancements over the XLE worth noting.
For instance, the Limited has 18-inch super chrome alloy wheels compared with the 17-inch standard alloy wheels found in the XLE. In both cases, all-season tires are standard.
The Limited also brings in standard LED exterior lighting, chrome outside door handles, and power heated side mirrors with turn signal indicators.
Interior Highlights and Features
Inside, the Limited features a steering wheel wrapped in leather and a leather-trimmed shift lever. On initial inspection you might think that much of the rest of the interior is covered in leather too — seats, door inlays, and the lower dashboard — but that isn't.
Instead, Toyota uses a synthetic leather material called SofTex, what has the look and feel of leather, but holds up better under tough conditions.
Other upgrades bring in heated front seats, an 8-way power driver's seat with lumbar support, driver seat memory, a blind spot monitor with rear cross traffic alert, and the Toyota Safety Sense package.
Both trims come with a Toyota Entune Audio package with navigation. Siri Eyes Free, HD radio, Bluetooth, satellite radio, and a CD player are included. The Limited edition gets a slightly larger screen and adds an AM/FM cache radio, weather reports, an app suite, and Gracenotes album cover art.
Room for Five
The RAV4 Hybrid offers room for five with a 60-40 split-folding bench seat in the rear. That seat also reclines slightly and the expected center armrest with two cup holders is present. The center position doesn't have the level of back and posterior padding found elsewhere, so there could be some fighting for seat positioning if you have three people back there.
As for the drink holders, there are 10 present. The front doors have room for two each — a bottle and a can. There are two cup holders between the front seats — one can be found at the base of the center stack, the other is in front of the armrest. Each rear door has a bottle holder and with the two rear seat holders the number is brought to 10.
The center stack is composed of the display screen with switches on both sides to operate same. Beneath that are knobs and switches for the audio system and below that are the driving mode switches, seat heating switches, and auxiliary and USB outlet ports.
Two 12-volt outlets are also present, one is located near the open tray at the base of the stack. The tray is designed to hold your smartphone and is a welcome feature. A third 12-volt outlet is located at the rear of the console unit.
The Storage Compartment
The hybrid's cargo area is roomy and includes a storage compartment for your tire changing tools. Beneath that sits the hybrid battery.
An under the floor storage area houses the temporary spare. Instead of placing the standard battery under the hood, Toyota locates it to the left of the spare. Four tie down clips, two hooks, and one cargo area light are present. A tonneau cover is extra and a lift gate switch completes the package.
Pick Your Model
I'm convinced the hybrid RAV4 is one worth considering, especially for my own family of four. Given the narrow price difference between gasoline and hybrid models, standard all-wheel drive and the attendant handling advantage along with a 10 percent performance edge, it may be a point you'd be willing to concede.
Other Toyota hybrid models include the vehicle that started it all, the Prius, and two other Prius variants — the subcompact "c" hatchback and the "v" wagon. Hybrids based on the Camry, Avalon, and Highlander are also available.
Lastly, a plug-in Prius variant called the Prius Prime rolls out for 2017. And then there is the Mirai, a fuel-cell electric vehicle representing yet another approach Toyota is taking in its vehicle electrification initiative.
2016 Toyota RAV4 Hybrid Limited
Sticker price from $33,610
Price as tested: $35,945
Seats 5 occupants
2.5-liter 16-valve four-cylinder gasoline engine
3.54 inches bore by 3.86 inches stroke
Engine compression ratio: 12.5-to-1
150 horsepower @ 5,700 RPM
152 foot-pounds of torque @ 4,400 RPM
Net 194 horsepower
Hybrid battery pack with three electric motors
Electronically controlled continuously variable automatic transmission
Wheelbase: 104.7 inches
Length: 181,1 inches
Width: 72.6 inches
Height: 65.9 inches
Passenger volume: 100.7 cubic feet
Towing capacity: 1,750 pounds
Payload: 900 pounds
EPA: 34 mpg city, 31 mpg highway
Regular grade gasoline
Fuel tank: 14.8 gallons
Curb weight: From 3,950 pounds
IIHS safety rating: Top Safety Pick+ (gasoline model)
Limited vehicle warranty: 3 years/36,000 miles
Powertrain warranty: 5 years/60,000 miles
Corrosion warranty: 5 years/unlimited miles
Hybrid warranty: 8 years/100,000 miles
Vehicle assembly: Obu, Aichi, Japan
---
See Also – Ford Explorer Platinum Offers Lincoln Touches
2016 Toyota RAV4 Hybrid photos copyright Auto Trends Magazine.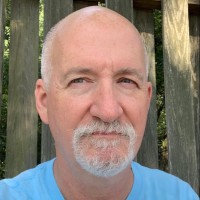 Latest posts by Matthew Keegan
(see all)