Is the US automotive market at its peak?
---
The dust has settled following June's US auto sales manufacturer reports, giving analysts ample fodder to examine the current auto trends. As you probably already know, light truck and utility vehicle sales are up, while car sales are down.
Yet, there are some models bucking the trend and there is a very good chance the perennial car category leading Toyota Camry may lose its top spot this year as car shoppers pursue the all-new Honda Civic. The Ford F-150 continues to dominate truck sales, while the Toyota RAV4 is now the best-selling utility vehicle in America.
Top Auto Trends: First Half of 2016
1. Chevrolet's controversial F-150 attack ad isn't working.
Late this spring, Chevrolet launched its most aggressive attack ad against the Ford F-150 we've seen in years. Advertisements show both the F-150 and Silverado trucks lined side-by-side as rocks and later a toolbox were dropped in each bed.
The aluminum-based F-150 suffered serious damage, while the steel-based Silverado held up. In June, F-Series sales rose by 28.6 percent while Silverado sales fell 3.7 percent.
Through the first half of the year, the F-Series is enjoying double-digit growth. Not so for the Silverado, as sales are off 0.8 percent for the year. Consumers appear to be ignoring the Chevrolet ad.
Cadillac has a pair of new models to show for it: the XT5 crossover and the CT6 sedan. The Cadillac XT5 is the replacement for the SRX, while the CT6 is the all-new flagship for GM's luxury brand.
As expected, sales of the XT5 are running strong and have already helped the Cadillac brand reverse course. Brand sales are still down through the first half of 2016 (9.5 percent), but the new models may go far in helping Cadillac regain lost market share.
3. Buy a car, save a great deal of money.
Car sales continue to fall, dropping 11 percent in June alone. Shoppers have made it clear they prefer utility vehicles and pickup trucks over coupes, sedans, hatchbacks, and wagons. Unless you are absolutely set on a certain body style, you may be overlooking some tremendous deals on cars.
Even before incentives are considered, the smallest utility vehicles start around $20,000 and that's about $5,000 more than the smallest cars. But that's only part of the story — many models such as the Ford Fiesta offer cash back in addition to 0 percent financing.
Choose a slow selling model such as the Hyundai Elantra, a compact sedan, and you may qualify for $2,750 in discounts for a car priced from $17,250.
4. Jaguar and Land Rover are a force to be reckoned with.
The UK's twin Jaguar and Land Rover brands are on fire, lighting up sales and at a pace far ahead of the competition. Combined sales are up 18.7 percent through June with the Jaguar brand up 40.3 percent alone.
Two new models, the XE sedan, and the first-ever SUV — the F-PACE — are unleashing the cat. Land Rover has long outsold Jaguar by 4-to-1 in the US, but the greater momentum is with this traditional car brand.
Don't be surprised if the F-PACE is followed quickly by a second SUV, slotting in above the current one. Other manufacturers need to take notice: the two quintessential British brands are winning new customers and often at their expense.
5. Mercedes-Benz leads the luxury pack.
Among luxury makes, three brands are constantly vying for top honors: BMW, Lexus, and Mercedes-Benz. All three have taken the top crown in recent years, but this year Mercedes-Benz is pulling away from the pack.
Mercedes' sales are flat through June 2016 as it has sold just 39 more cars to date than last year. The luxury segment is getting slapped as car shoppers turn away from cars and to utility vehicles. Still, sales are slipping over last year.
BMW sales are down 9 percent and the brand has sold nearly 25,000 fewer vehicles to date than Mercedes-Benz. Lexus is also down (4.6 percent), but with just 2,000 fewer sales than BMW. Jaguar, Land Rover, Lincoln, Audi, Infiniti, and Volvo are among the luxury brands gaining market share.
6. We're seeing signs of plateauing.
Automakers love to paint rosy pictures and offer upbeat predictions. They have to, otherwise shareholders will take them to task. After bottoming out in 2009, US auto sales have risen year over year since.
It isn't common to see sales rise constantly from one year to the next for more than five years. Sales are up 1.1 percent through June, so we're on pace for our seventh consecutive year of increases.
Still, there are troubling signs out there as brands such as Mazda, Toyota, Chevrolet, and Mini are down year to date. Toyota may be the most surprising of the four as it adjusts to decreased demand for its bread-and-butter Camry as well as for its hybrids.
Are we seeing the first signs of a recession in this election year? You need to go back eight years to September 2008 for when markets began to slide.
To finish in positive territory this year, automakers must count on two things: 1), the financial markets remaining stable, and 2), consumer interest staying strong. If the first becomes unstable, it will immediately affect the second.
At the same time, consumers may delay their purchases if they even get a whiff of potential instability. This year's election cycle is an important one and if the candidates stoke fear or instability, the markets will undoubtedly react.
---
Recent News – Are Pull-Ahead Lease Offers a Good Deal?
First three photos copyright the respective manufacturers; Toyota RAV4 photo copyright Auto Trends Magazine.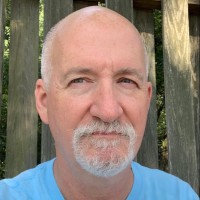 Latest posts by Matthew Keegan
(see all)