Few models can match the Golf R's fun factor.
---
Hot hatchbacks remain prized commodities. And this segment has only become hotter since Volkswagen introduced the current Golf R in 2015.
As one of just three small sport models with all-wheel drive — the Subaru WRX STI and the Ford Focus RS are the other two — the Golf R has a distinct handling advantage over most other comers.
Add nearly 300 horsepower to its lightweight frame and the Golf R moves with near boundless fury, matching the 0-to-60 mph times of such laudable models as the Ford Mustang GT. Yes, THAT Mustang.
See Also – Review: 2023 Volkswagen Golf R
2016 Volkswagen Golf R Review
One year removed from its introduction, the current-generation VW Golf R gains several important updates. This year, a six-speed manual transmission joined the product line, providing a much-desired option to the worthy six-speed automated manual (dual-clutch). The DSG is faster, but if you prefer to row your own, the manual is a must.
Other changes bring in a larger infotainment system display and updated software, a USB port, and smartphone integration. That integration comes via any one of three sources: Apple CarPlay, Android Auto, and MirrorLink.
For customers who desire driver assistance features such as adaptive cruise control, a package is now available. The Golf R is essentially a one trim level model with package enhancements available.
Exterior Overview
Four-door hatchbacks are an ideal body style, providing both superior interior room and ease of access to the rear compartment than do three-door variants.
This model sits 0.2 inches lower than the Golf GTI and offers a handful of differences from the standard model. For one, you'll note distinct U-shaped LED daytime running lights gracing the front fascia.
You'll also find a set of handsome 19-inch aluminum-alloy wheels expressly designed for this edition. Other embellishments include "R" logo badging on the grille as well as on the dark brake calipers.
From the rear, the U-shaped lighting design is incorporated within the LED combination lamps. A liftgate spoiler and the expected quad-port exhaust system are among the other standout features observed from the back side.
Interior Highlights
Sit behind the wheel of the 2016 Golf R and you'll quickly drink in the environment. Flat bottom and leather-wrapped steering wheel? Check. Easy-to-decipher instrument panel gauges? Check. Medal pedals? Check. Wonderfully bolstered seats? Check. Manual gear shift or paddle shifters? Check.
Soft touch materials, leather seats, and quality trim abounds, giving this model a polished, but sporty look. Check out the "R" logos on the front seats, both equipped with high hip and side bolsters.
The Golf R's interior combines function with simplicity to deliver a pleasant in-cabin environment. Oversized door pockets with drink holders, a colorful center display, easy to discern controls, and a generally uncluttered environment await you.
That's in contrast to some performance models that rely on extra dazzle to draw you in. Here, the emphasis is on the driving experience, exactly where it should be.
Exterior noise intrusion is about average for this class — you'll take in every note from the exhaust system and it is a pleasant sound at that.
With room for five, the Golf R is best suited for four, although it will most likely be enjoyed by one or two individuals most of the time. Yes, it could do double duty as your family's second car. That the rear seat folds down is a given, expanding the 22.8 cubic feet of storage standard space to 52.7 cubic feet.
Cutting-Edge Technologies
Smartphone compatibility is a big deal for many car owners today, individuals who prize connectivity and may make their purchase decision based largely on the tech features available.
Not only does the Golf R provide Apple CarPlay and Android Auto compatibility, but it also offers MirrorLink, a system popular with European vehicles.
Add in the available Car-Net package and you'll enjoy a six-month trial of a comprehensive software program that ties in vehicle diagnostic, remote vehicle access, and connected apps. Once the trial period ends, you'll have the option of subscribing for $199 per year.
Choose the available DCC (dynamic chassis control) suspension package ($2,345 option) and you'll gain the available Fender Premium audio system.
This 400-watt system brings in eight speakers and one subwoofer, easily matching the clarity of the pricey systems found on various Porsche, Cadillac, and Genesis models.
Key Safety Features
The 2016 Volkswagen GTI is an Insurance Institute for Highway Safety (IIHS) Top Safety Pick+ recipient. By extension, the untested Golf R should match that score.
Working in the Golf R's favor is the all-wheel-drive system, what adds an extra measure of control, especially on slippery roads. Driver assistance features are available as well, including adaptive cruise control ($1,295 package). Add it up and you have a vehicle that gets high marks for all things safety.
On the Road
If you want power, the Golf R has it. This model is moved by an explosive 2.0-liter, turbocharged four-cylinder engine with direct injection, making 292 horsepower and 280 pound-feet of torque.
But that's not all: this pocket rocket features a Haldex 5 center differential, giving the VW a distinct quattro-like handling experience along the lines of Audi. Selectable driving modes bring in further changes to the powertrain, steering, and damping.
So, where to start with this awesome road hugger? On twisty, back roads. And, if you can find one, bring that experience to the track. Barring the availability of the latter, most any lightly traversed road will do.
This model hangs each curve with near effortless precision, requiring only a slight tug on the wheel at the sharpest angles. Not once did I find myself fighting to maintain control, the Golf R is poised, balanced, and the wheels are grippy.
Lag, the bane of turbo engines, was surprisingly minimal in this vehicle. The most fun comes when putting the transmission in sport mode and working with the paddle shifters.
Immediately, the instrument panel adjusts to show what gear you're in — watch those gears drop when you're driving at highway speed and are looking for an extra kick.
More than once I found the transmission automatically shifted into third gear, allowing for quick bursts of power followed by even quicker clicks of the paddle shifter to move back up through the gear range.
Not only is this model fast off the line, but overtake power is impressive. Perhaps the R's signature feature is the ability to operate in stealth mode until full power is needed. Boom! When you desire to quickly push past other small models you can do so, leaving them in the dust.
Parting Thoughts
The Volkswagen Golf R has widespread appeal, but when it comes to affordability, only the most determined consumers will plunk down upwards of $40,000 to purchase one. Yes, there is a certain amount of exclusivity with owning this model, but that's not a bad thing.
Others may opt for the Audi S3, powered by the same engine and offering similar handling characteristics of the Golf R. You'll also pay $3,000 more for the compact Audi and come away with a smaller rear compartment and reduced storage capacity. That's three factors to consider when weighing these two models.
Those that do choose to buy the Golf R will find it lives up to their expectations and should deliver the desired fun power when needed. This hot hatch also has the ability to serve as a daily driver and that's not something every performance car can claim.
All-wheel drive adds a wonderful handling element, enabling this model to stay planted on slippery roads as well as on track corners.
See Also – Capacious Compact Sedan: 2017 Volkswagen Jetta
---
Photos copyright Auto Trends Magazine. All rights reserved.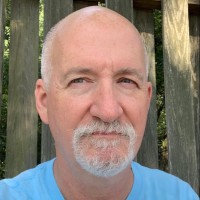 Latest posts by Matthew Keegan
(see all)