GM will have at least a year advantage to make a case for the Chevrolet Bolt. Will it be enough to convince EV fans?
---
The big automotive news since the beginning of this month has been all about the Tesla Model 3, the next vehicle coming from America's electric car manufacturer.
On March 31, Tesla CEO Elon Musk unveiled a prototype of the compact sedan and immediately tens of thousands of people placed $1,000 refundable deposits on a car that won't arrive until late 2017 at the earliest.
By late last week, the so-called pre-orders (advanced orders) totaled 325,000 and included early adopters from around the world. That's a staggering number of people demonstrating interest in a car some believe will help make electric vehicles mainstream within the next few years.
Although Tesla is receiving much-deserved press, perhaps the attention should now turn to GM and what this company is doing to bring electric vehicles to the masses.
2017 Chevrolet Bolt
Indeed, the Chevrolet Bolt is on its way and will arrive on the market before 2016 comes to a close — a full year before the Tesla Model 3 arrives. For this reason alone, the Bolt is worth discussing.
Furthermore, there is a very good chance the Model 3 will miss its target date — we've heard Musk set ambitious goals in the past, only to delay them by months, if not years. Witness the long wait for the Tesla Model X SUV, arriving on the market more than two years after Musk promised.
Mainstream Electric Vehicles
Both the Chevrolet Bolt and the Tesla Model 3 will do something that no other electric vehicle has done thus far, including the groundbreaking Nissan Leaf. Specifically, range anxiety, an important detriment to consumer consideration, will be largely alleviated thanks to improvements in battery technologies.
In fact, GM promises 200 miles of range for the Bolt or about twice the distance of the Nissan Leaf's current limits. Similarly, the new Tesla will deliver a projected 215 miles of electric driving.
That both vehicles are priced in the $35,000 to $38,000 range is important too — with federal and state incentives available to qualified buyers, the two models may parallel the cost of buying a similar gasoline-powered model.
Electric Vehicle Proviso
Before we become all giddy about electric vehicle mainstreaming it is important to note one highly significant caveat — the range numbers are realized when an electric vehicle is operated in optimum weather conditions, such as at 77 degrees Fahrenheit. At the extremes, especially in sub-freezing driving, vehicle range may fall dramatically.
For instance, the Environmental Protection Agency (EPA) found that fuel economy for hybrid electric vehicles "…can drop about 31% to 34%…" under extreme conditions. Given that hybrids and electric vehicles share similar battery componentry, that 200-mile range may fall to 130 miles.
That's still better than the range limits for today's crop of mainstream electric vehicles, nevertheless it is a constitutive matter that should not be easily dismissed.
On Closer Inspection
As for the Chevrolet Bolt, what we have here is a five-passenger, front-wheel drive five-door compact electric vehicle. Its battery, motor, and drive unit will be manufactured in Incheon, Korea. Final assembly will take place in Orion Township, Michigan.
The Bolt's battery system is composed of a rechargeable storage system comprised of multiple linked modules. The 60-kilowatt lithium-ion system contains 288 cells. As for the drive system, a single permanent magnetic drive motor and gear set will be utilized.
In all, the Bolt should provide 200 miles of electric driving range, make 200 horsepower with an output of 266 foot-pounds of torque. This model's 0-to-60 mph time should come in at just under 7 seconds with a top speed of 91 mph.
Taking long trips with an electric vehicle means finding a public charging station and making the connection. Although a 240-volt connection adds 50 miles of range in under two hours, customers will be on the hunt for an SAE combo DC fast charge connection, what adds 90 miles in about 30 minutes. That's long enough for most people to take a meal break before continuing on with their journey.
Tesla Model 3 Advantages
Some people have argued that the Tesla Model 3 has several advantages over the Bolt, including its slightly longer range as well as the free Tesla charging network. Certainly, an estimated 15-mile range advantage is welcome, but it isn't significantly better than what the Bolt should deliver.
And as for connecting to the Tesla supercharger network, Model 3 owners will have access. What isn't known yet is whether they'll have to pay for it points out Teslarati. With far more customers queuing to tap the network, imagine the lines that may form in some places, especially in car-crazy California.
Fully Revealed Bolt
Another matter not settled with the Model 3 is what the interior will look like. Tesla's introduction focused on the vehicle's exterior (sans grille) and provided only a cursory examination of the cabin. Musk took to Twitter in the days following the big unveiling and addressed those concerns, noting that a followup reveal will show what the automaker has in mind.
As for the Bolt, GM has revealed several things about this EV, especially from a technology standpoint.
Specifically, the Bolt will feature a 10.2-inch Chevrolet MyLink color touchscreen display. GM describes it as a customizable, widget-based with a flip-board style operation.
A rear view camera will be standard, but what may be most fascinating is "surround vision" providing a bird's-eye view of what's around the Bolt, a safety advantage realized when driving at low speeds as well as when parking.
App, Navigation, and Gamification
Chevrolet Bolt owners will also have access to the MyChevrolet Mobile App, proving owner and vehicle information and functions, including remote start, vehicle charge status, cabin pre-conditioning, and other features.
To aid drivers as they search for charging stations, the Bolt's navigation system will be geared toward finding the most efficient routes and provide locations of nearby charging stations, if needed.
And in acknowledging the growth of vehicle connectivity and "gamification," Bolt owners will eventually be able to "compete" with each other by comparing driving styles, including identifying who is the most efficient. That feature won't become available until sometime after the Bolt arrives.
Chevrolet v. Tesla
GM is a pioneer in electric vehicles, although its 1990s EV-1 never made it into full production. Introducing its plug-in hybrid electric Chevrolet Volt in 2011 has given this automaker an important advantage over most other traditional automakers.
On the other hand, Tesla Motors is the industry's disruptive force and so far is winning the hearts and minds of the media, the people who plan to buy the Model 3, as well as individuals who might never have considered an EV in the past, but are intrigued by all things Tesla.
GM will have at least a year's lead time to make a case for the Chevrolet Bolt for what may very well be the most important product introduction of our day.
---
Photo courtesy of General Motors Company.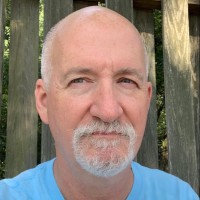 Latest posts by Matthew Keegan
(see all)