Dissecting the most dynamic Ford Raptor ever.
---
Think "raptor" and the Velociraptor dinosaurs of the Cretaceous Period may come to mind. Just as easily, raptor also describes certain types of contemporary birds of prey, including eagles, hawks, and vultures.
No matter, the "Raptor" appellation appended to the most powerful of all Ford F-150 models is entirely appropriate for describing a truck that is at once brutish, dapper, and simply fun to drive on- and off-road.
To that end, we'll dissect the most powerful of all F-150s by starting out with a look at its history.
From SVT to Ford Performance
If you attended the 2008 SEMA Show, you may have been present for the unveiling of the 2010 Ford F-150 SVT Raptor. SVT or Special Vehicle Team was the name of Ford's performance vehicle arm. SVT succeeded SVO — Special Vehicle Operations, eventually renamed Ford Performance.
The original or first-generation Raptor is based on the twelfth-generation Ford F-Series. The first F-Series pickup truck debuted in 1948 as the F1, but it wasn't until 1975 when Ford began using the F-150 designation.
The original Raptor was the second performance truck from Ford, designed to surpass the SVT Lightning (last produced in the early 2000s) as Ford's performance truck. That Raptor participated in Mexico's famous Baja 1000 race before it went on sale to consumers.
Initially, a 5.4-liter V8 engine generating 310 horsepower was offered, with a second engine — a 6.2-liter V8 generating 411 — joining the base engine. Both were mated to a 6-speed automatic transmission and offered SuperCab and SuperCrew configurations.
The key to the this four-wheel drive F-150 is its seven-inch wider track with 11.2 inches of suspension travel up from and 12.1 inches at the rear. The suspension utilizes Fox Racing Shocks with internal triple-bypass dampers and a 4.10 rear axle.
Production of the first-generation Raptor spanned five model years — 2010 to 2014.
2017 Ford F-150 Raptor Review
Ford brought out the current and thirteenth-generation F-150 in 2015. What they did not include among the many available grades was a new Raptor model.
Likely, Ford was busy readying the aluminum-intensive F-150 and wanted to delay the Raptor to give it time to prepare the new model as well as the next-generation Super Duty. The current Raptor was introduced at an auto show in early 2015 before going on sale the following year as a 2017 model.
See Also – A Whole Lot of Awesome: Chevrolet Colorado ZR2 Bison
Dimensions
When Ford designed the new Raptor, once again, they went with SuperCab and SuperCrew configurations. Although Ford still offers a regular cab, the Raptor is also about providing a large cabin.
The current Raptor SuperCab sits on a 134.2-inch wheelbase, exclusive to this model. Its a foot longer than the regular cab's wheelbase. Choose the SuperCrew and the wheelbase is stretched out by nearly a foot to 146 inches. Both models come with a 5.5-foot box bed.
Overall, the SuperCab measures 220 inches long to the 231.9 inches for the SuperCrew. Both are 86.3 inches wide or 96.8 inches wide when including the mirrors. The Raptor is 78.5 inches tall and tips the scales at 5,525 pounds.
Payload ratings are 1,000 (SuperCab) and 1,200 (SuperCrew) pounds; tow ratings are 6,000 (SuperCab) and 8,000 (SuperCrew) pounds.
Exterior Style
We already know about the two cab configurations and the box bed that comes with the 2017 Raptor. But there's much more to this performance truck.
Up front, a bold fascia is evident. As before, FORD block letters grace this truck, the only F-150 so adorned. Above the grille as well as on the front corners you'll find LED marker lights. Activate the headlamps and the LED accent lights complete the Raptor's menacing look.
Cast your eyes on the hood and you'll find functional extractors. Additional extractors are located on the flared front fender. Front to back the Raptor projects confidence and strength with its unique grille insert and surround, wheel lip moldings, cast aluminum running boards, front and engine skid plates, and the tailgate with LED lighting accents.
You'll also find a pair of tow hooks up front and another pair at the rear. There are four cargo box tie-downs too.
As for the wheels, you may be surprised to discover that 17-inch cast aluminum wheels are standard. You can also upgrade to 17-inch forged aluminum bead-lock capable wheels ($1,195). Other upgrades include a tailgate step ($375), spray-in bedliner ($495) and a twin-panel moonroof ($1,295).
Under the Hood
Ford could have continued with its 6.2-liter V8 engine when considering its powertrain choices for the Raptor. As for the 5.4-liter V8, it was last used in the 2017 E-Series Cutaway — yes, that E-Series (which was once called the Econoline) lives on in commercial van form.
Wisely, Ford looked at something else, an engine better suited for the now lighter F-150 Raptor: its own 3.5-liter twin-turbo (Ecoboost) V6 engine. Ford's Ecoboost line has done wonders for the automaker, allowing it to replace heavier and larger displacement engines with smaller, yet more powerful and efficient powerplants.
But utilizing the current engine wasn't enough. Instead, Ford began working on a high output version in an effort to provide more power and improve fuel efficiency. Not only that, the enhanced engine would work alongside Ford's new 10-speed automatic transmission.
The updates include an unusual direct and port-fuel injection pairing, stronger and lighter crank and valvetrain components, a modified turbo system with an electronic wastegate, as well as a remade valve train and oil pump. Other changes extend to the engine control calibrations, pistons, turbo compressors and the dual exhaust system.
As a result of the changes, the 2017 Raptor packs 450 horsepower and an astonishing 510 pound-feet of torque. That's up 39 horsepower and 31 pound-feet of torque respectively over the previous 6.2-liter V8 engine. Remarkable. By the way, that same high-output engine now powers the 2018 Lincoln Navigator.
Interior Style
If you're looking to maximize interior space, then the four-door SuperCrew is where its at. The SuperCab also has four doors, but the rear doors are rear hinged for ease of access/egress to the back compartment.
Seating is for five as all models have bucket seats up front and a 60/40 fold-up rear bench seat. You'll also find storage areas under the rear seat. Seat surfaces are covered in special cloth trim; leather seats are available.
The front seats are big and supportive. As for the rear seat, there are notable legroom differences between cabs — keep this point in mind when shopping for a Raptor.
Standard features include full power accessories, a tilt and telescopic steering column, a leather-wrapped steering wheel, cruise control, magnesium paddle shifters (mounted to the steering wheel), and air conditioning.
Optional equipment includes a heated steering wheel ($155). Shoppers can also choose one of two equipment groups. The 801A group ($3,160) brings in 10-way heated power driver and passenger seats with lumbar, leather-trimmed seats, power-adjustable pedals, and a power-sliding rear window.
Choose the 802A Equipment Package ($9,345) and you'll add a power adjustable tilt and telescopic steering column, heated and cooled front seats, inflatable rear safety belts, and dual-zone climate control.
Tech and Safety Features
While much of the attention is on the Raptor's on- and off-road prowess, we'd be remiss if we'd glossed over the truck's many tech and safety features.
The standard audio system is simple — six speakers with a CD player, satellite radio, and SYNC voice recognition with a USB port. Upgrades include a 10-speaker Bose audio system with HD Radio, navigation and a SYNC 3 package with an 8-inch screen and additional USB ports.
I like the latest SYNC package best — after two tries, this one makes the previous attempts forgivable.
On the safety front, the Raptor has a rearview camera. Customers may upgrade to a 360-degree camera system, which uses sensors to map out a "surround view" of the truck. It is part of a technology package that includes a lane keeping system.
Other driving assist systems include blind spot information, trailer sway control, and adaptive cruise control.
The Drive: Off-Road
Here's something very important to know about the 2017 Raptor: you can use it as your daily driver. This is important for one big reason: a pickup truck is about utility and to provide anything less means customers aren't about to invest at least $50,000 for a sport truck.
This means the Raptor offers a comfortable ride thanks to a compliant suspension and BF Goodrich KO2 tires. The all-terrain tires were built with the Raptor in mind, therefore they're specially constructed to offer the best blend of on-road comfort and off-road durability.
That said, Raptor fans have mostly off-roading in mind and who can blame them? This model is destined for trails, rock outcroppings and everywhere else where paved surfaces are not found.
Here are some important numbers to keep in mind when off-roading: ground clearance measures 11.45 inches at the base of the running boards, with a water fording depth of 32 inches.
The approach angle is 30.2 degrees, the break over height measures 13.6 inches, the break over angle is 22.9 degrees (SuperCab) or 21.8 degrees (SuperCrew), with a departure angle of 23.1 degrees. Rear axle clearance is 9.88 inches.
My off-road antics meant staying local, instead of joining the many people taking in the last of the fall foliage leap peeping in the mountains some four hours to the west of me. It turns out my favorite high-terrain haunts had their first snow of the season. Oh, to combine mountain navigating with driving on slick, icy roads!
Instead, a destination one hour south of me had to do — that's where a handful of retired lumber trails beckoned me. Most hadn't been used in a year or two, which meant they were still passable and the new growth hadn't taken over.
As soon as I set the Raptor's front wheels on the first trail, I switched to four-wheel drive, selecting 4-High. Once engaged I moved forward, picking up speed as I gauged the trail ahead. With a top speed of 20 to 25 mph, I raced on at a fairly steady clip, pushing through and over brush, slamming through puddles, while keeping my eyes peeled for wildlife.
Just five minutes later I reached my first major clearing where the trail crossed a utility line. That's where I switched to 4A, a new setting combining four- and all-wheel drive.
In other words, this unique arrangement distributes more power to the front wheels as needed, reducing throttle response, while boosting traction and stability control intervention. That was just right for the muddy trail ahead and I was not disappointed.
During most of my trail trekking, I stayed on even ground. On occasion, I eased the Raptor over a forgotten log and continued on.
There was one area where I knew I could put the Raptor through its toughest paces, but I declined — too overgrown (who knew what might be lying underneath) and I was by myself. The last thing I wanted was for my story to turn into a dreaded and dismal rescue effort.
Parting Thoughts
Oh, did I forget to mention on-road performance? This beast of a pickup truck certainly gets it done, traveling from 0-60 mph in just 5.3 seconds and completing the quarter mile in 14.1 seconds according to Road & Track. Similar numbers were recorded by Motor Trends.
Matching your all-out speed is a deep booming exhaust note, which resonates through the twin exhaust pipes. Given that much of your driving will be on macadam, these are important points of note.
Figure that you'll pay way above the Raptor's $50K starting price. The reason is simple: all the goodies (i.e. convenience features and safety items) are equipment group upgrades. Certainly, you could do without them, but in all likelihood you won't.
Is $65,000 too much to pay for an F-150? You're already there if you're considering the Platinum four-wheel drive grade. And based on Ford data for pickup truck sales, F-150 customers continue to opt for the costlier trims, often matching their choices in luxury models.
---
Addendum: Hennessey Performance Offers an Even More Powerful Raptor
We'd be negligent if we didn't add another tidbit about Ford's Raptor. Specifically, this beast has the attention of aftermarket folk who look at the truck and think of ways to deliver more power or their own special take on what this model could be.
At the top of this list is Hennessey Performance, known for tricking out models from Acura to Nissan. Ford products have benefited too, including the Focus RS, Mustang and GT.
Even before Ford released its second-generation Raptor, Hennessey cobbled together a 2015-2016 VelociRaptor, adding a supercharger to Ford's 5.0-liter V8 engine, delivering 603 horsepower (650 horsepower with the larger supercharger).
For the 2017-2018 Raptor, the VelociRaptor has returned and there are no less than three variants available. The one that caught our attention was the 6×6 model, a $295,000 concept with 6×6 locking rear axles, an upgraded Fox suspension, 20-inch wheels set within off-road tires, and other special touches.
It utilizes the same 450-hp engine in the stock Raptor or customers can choose a twin-turbo upgrade to boost performance above 600 horsepower at a cost of $22,500. Although technically a "concept" you can have one custom made by Hennessey Performance. So, what are you waiting for?
---
2017 Ford F-150 Raptor Specifications
MSRP from $49,265 (SuperCab); $51,310 (SuperCrew) — (plus $1,295 destination fee)
Price as tested: $65,965
Seats five
Engine: H.O. 3.5-liter twin-turbocharged V6 gas
450 horsepower @ 5,000 RPM
510 foot-pounds of torque @ 3,500 RPM
10-speed automatic transmission
Wheelbase: 134.2 (SuperCab); 146 (SuperCrew) inches
Length: 222 (SuperCab); 231.9 (SuperCrew) inches
Width: 86.3 inches (without mirrors)
Height: 78.5 inches
Passenger volume: N/A
Storage volume: 52.8 cubic feet
Towing capacity: 6,000 (SuperCab); 8,000 (SuperCrew) pounds
EPA: 15/18 mpg city/highway
Regular gasoline
Fuel tank: 26 (SuperCab) or 36 (SuperCrew) gallons
Curb weight: From 5,525 pounds
IIHS safety rating: NR
Limited vehicle warranty: 3 years/36,000 miles
Powertrain warranty: 5 years/60,000 miles
Corrosion warranty: 5 years/unlimited miles
Vehicle assembly: Dearborn, Michigan
---
See Also – Aluminum Super Duty: 2017 Ford F-350 Platinum 4WD
Photos copyright Auto Trends Magazine. All rights reserved.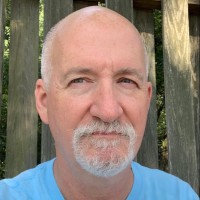 Latest posts by Matthew Keegan
(see all)