Ford's F-Series rolled out in 1948 and over the past 40 years, it has been the top-selling pickup truck nameplate in the world. The F-100 followed the initial F-1 and then the F-150 along with F-250, F-350, F-450, and F-550 models were woven in.
Although most F-Series models sold are F-150s, Ford's F-250 through F-550 lines are in demand — prized by families, outdoorsmen, and fleet buyers alike. Beginning in 1999, Ford began marketing the four F-250 and greater sub-models under the "Super Duty" umbrella to distinguish these from the F-150.
Other defining characteristics of every Super Duty model is an oversized grille, gas and diesel V8 engines (a V10 gas engine is also available in some grades), a heavy-duty chassis, upgraded suspensions, an optional locking rear differential, and an available dual-rear-wheel (dually) configuration.
F-250 and F-250 models are available in regular, double and crew cab arrangements; the F-450 is a crew cab-only dually, while the F-550 comes as a chassis cab dually only.
The pickup truck world is aware that Ford released the current-generation F-150 in 2015, then waited the customary two years for the Super Duty's release. Both models feature steel frames and aluminum-intensive bodies, the latter a first for a pickup truck.
2017 Ford F-350 Super Duty Review
A 2017 Ford F-350 Platinum Super Duty Crew Cab 4WD model found its way to me and as I always do, I put my pickup trucks through the paces. But with one caveat: without the benefit of having something to tow, that's one area I wasn't able to review.
Nonetheless, I'm very familiar with the extraordinary towing power of heavy-duty pickup trucks and have towed with them at manufacturer-sponsored media previews.
And towing is the big draw of the Super Duty as it offers a 21,000-pound standard trailering capacity — better than the Ram 3500 and the Chevrolet Silverado HD. But the towing limit doesn't stop there — you get 27,500 pounds for fifth-wheel towing and 32,500 for the gooseneck.
With fifth-wheel, the installed coupling is in the truck's bed, while the gooseneck utilizes a ball hitch in the bed.
Keep in mind these numbers are for F350 diesel with a dual rear axle. Check out the numbers in the chart for my test model — they're significantly less, but still noteworthy.
Add in upwards of 7,630 of payload capacity (cabin + bed weight) and you have an amazingly robust piece of equipment on your hands.
An All-New Super Duty
We already touched on the key differences between F-150 and Super Duty models. So, what are the generational changes within the Super Duty line alone? In short: plenty.
The first three generations (1999-2016) represented incremental changes with the same frame used throughout, while the 2017 model is a full redesign from the ground up. This means Ford replaced nearly everything, although the two engine choices and the automatic transmission are the same as before.
The changes for the 2017 Super Duty are evident at first glance. What's not apparent is this model's weight loss — up to 350 pounds.
At the same time, Ford claims the fully boxed frame is now 24 times stiffer than the previous model. That change has led to a noticeable boost in towing.
Optional, High-End Interior
Inside, the Super Duty seats as many as six, provided you choose the standard 40/20/40 front bench seat. My test model came with wide and supportive bucket seats with a gargantuan console located between the two.
That console is ideal for storing hanging folders — too bad it isn't cooled as it would be a great place to load up on cold ones. Relax, soda pop…that's all.
Ford went to great lengths to give the Platinum edition its due recognition by adding chrome touches inside and out. But even before you jump in, the deployable running boards slide out.
At first, I wasn't especially thrilled by them, but I got used to having them on hand. Besides, they're better than fixed boards if four-wheel driving is your thing — no worries that you'll bend or break them as you navigate through every slough.
That said, the interior chrome touches aren't what you think. Instead, Ford uses heavy-duty, chrome-look plastics throughout the cabin — vent surrounds, upper dashboard plating, center console surround, steering wheel inserts, and door handles.
The "brushed" look gives the material a more premium appearance, but it is still plastic. Figure that cost and weight savings played into Ford's decision here.
Leather is in abundance — covering the seats, dressing the dashboard, and wrapping the steering wheel. The door armrests and center console are leather-wrapped too.
At one time it seemed strange to have trucks adorned with fine materials, but manufacturers are responding to customer demand. Chevrolet has its Country Cadillacs, so why not a Landscape Lincoln for Ford?
In-cabin storage is phenomenal and not just for the center console or the double glove box. The exterior of the center console offers a pair of open slots and you'll find a covered storage compartment (with a sliding door) at the base of the stack with a pair of USB ports.
An open storage area is adjacent to the front cup holders — two more cup holders are in the rear when pulling down the center armrest. Each comes with bottle holders and other storage compartments.
My test model offered heated and cooled multi-contoured front seats with a massaging function. Imagine after a hard day on site, getting in and having your rear and back massaged. Adjust the temperature accordingly and you have a real treat!
Under the Hood
A powerful frame and formidable looks are just two attributes of Super Duty models. The most significant difference between Super Duty and F-150, however, has everything to do with the engines.
The standard engine is a 6.2-liter gasoline V8 and that's larger than the biggest engine you can get in a 2017 F-150. The Super Duty's V8 makes 385 horsepower and 430 pound-feet of torque, offering the most torque for a gas engine in this class.
But those numbers pale in comparison to what the 6.7-liter turbo-diesel V8 engine delivers: 440 horsepower and a whopping 925 pound-feet of torque. Both engines come paired with a heavy-duty, six-speed automatic transmission. No word whether Ford will soon offer the 10-speed automatic co-developed with GM and slated for the 2018 F-150.
And since I had the diesel, my drive focus was entirely on the oil burner and its prowess. Fill this baby with "go juice" and you're in for some treats. The first treat is fuel mileage — I averaged about 16 mpg and that's a decent number for a heavy-duty truck.
The second treat is performance — the Super Duty is slow off the start, but once the turbo spools you're taking this three-and-one-half ton beast down the highway at a robust clip.
---
See Also — Dually Prowess: 2019 Ram 3500
Steering, Handling and Towing
There is a third treat, one you probably wouldn't expect with a large pickup truck. And that's in the steering and handling department thanks to the Super Duty's new adaptive steering system for ease of maneuverability in tight spaces.
Located in the truck's steering wheel, the system continually adjusts the ratio between the driver's steering wheel input and front tire rotation. The system utilizes an electric motor, a gear unit and a dedicated computer to control same. This means less arm flexing for the driver, offering improvements in maneuvering, parking, and towing over the previous model.
Since the majority of Super Duty buyers purchase one with towing in mind, Ford now makes it easy to hook up and pull. There are as many as seven cameras available to help you make that connection and to keep tabs on everything while you're on the road.
The trailering system, ported from the F-150, "remembers" up to 10 trailers for length, adjusting the blind spot monitors accordingly. At work here is a cab-mounted rear-facing camera with an overlaid guideline and an 180-degree front-facing camera that kicks in as you move forward.
The diesel also has an upgraded diesel engine-exhaust braking system. When engaged, it impedes the turbocharger's exhaust flow to create backpressure, slowing the Super Duty for enhanced control while going downhill. A much-desired side benefit is a reduction in brake fade and lining, lowering your maintenance costs accordingly.
Overall, the Super Duty offers a comfortable ride on roads. I limited my off-road excursions to gravel and unpaved roads, with the occasional mud puddle traversed.
If you want bigly pickup truck off-roading, I suggest you procure a Ford F-150 Raptor. The Raptor is purpose-built for Baja thrills, while the Super Duty 4WD covers everything below that level.
Parting Thoughts
Must you pay $78,000 (or more) to purchase a Super Duty? No, not unless you want to.
Certainly, Ford pushes the loaded and gilded models the most, but if your aspirations are more down to earth, you'll find an F-250 Super Duty XL 2WD featuring a regular cab and an eight-foot bed for $33,080, including destination.
Upgrading to the available diesel engine at this price point brings your base cost to $41,875. Then add $3,050 for a crew cab. If your aspirations include four-wheel drive, your price climbs to $47,725. Happily, you will pay just an extra $205 if you opt for the extended wheelbase model, adding 16 inches to the standard 160-inch length.
So, figure a cost of $50,000 for a standard Super Duty before incentives kick in. That's a lot less than my test model, but it also means foregoing the many amenities of the Platinum model.
If you have a dually on your mind, the base F-450 XL comes with the turbodiesel only and includes a crew cab and four-wheel drive. Add in a package upgrade along with gooseneck trailering and your price tops $82,000.
For shoppers already sold on the Super Duty, Ford's price configurator allows you to cobble together the model you want. But keep in mind that dealer lots are heavily skewed towards well-equipped models and that's the direction you'll take unless you hold your ground.
2017 Ford F-350 Super Duty Specifications
| Ford | F-350 Super Duty Crew Cab 4×4 |
| --- | --- |
| Segment | Full-Size Pickup Truck |
| Base Sticker Price | $63,285 |
| Price as Tested | $78,585 |
| Standard Engine | 6.2-liter, Gasoline V8 |
| Transmission | Six-speed automatic |
| Horsepower | 385 @ 5,750 |
| Torque (lb.-ft.) | 430 @ 3,800 |
| Standard Engine | 6.7-liter, Turbo-Diesel V8 |
| Transmission | Six-speed automatic |
| Horsepower | 440 @ 2,800 |
| Torque (lb.-ft.) | 925 @ 1,800 |
| Seating | 2+3 |
| Curb Weight (pounds) | 7,090 to 7,494 |
| Wheelbase (inches) | 159.8 |
| Length (inches) | 250.0 |
| Width (inches) | 80.0 (without mirrors) |
| Height (inches) | 78.2/81.3 |
| Head room (f,r — inches) | 40.8, 40.4 |
| Leg room (f,r — inches) | 43.9, 43.6 |
| Shoulder room (f,r — inches) | 66.7, 65.9 |
| Hip room (f,r — inches) | 62.5, 64.7 |
| Storage (bed length) | 81.0 inches |
| Gross vehicle weight (pounds) | 10,500 |
| Towing (pounds) | 21,000/27,500/32,500 (std/5th/gooseneck) |
| Payload (pounds) | 3,740 (tow package) |
| Fuel | diesel |
| Fuel Tank (gallons) | 34.0 |
| EPA Fuel MPG (city/highway) | NR |
| Manufacturing Plant | Louisville, Kentucky |
Additional Images
Related Articles
Ford F-350 Super Duty photos copyright Auto Trends Magazine. All rights reserved.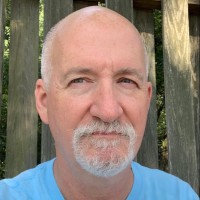 Latest posts by Matthew Keegan
(see all)