Honda's next-generation fuel cell Clarity will launch by the end of the year in California. The five-passenger sedan will retail for about $60,000 and its targeted monthly lease cost should come in under $500.
Honda announced its plans for the fuel cell vehicle at the Washington Auto Show last week just as a historic blizzard was bearing down on the area.
Honda is not new to the fuel cell market, having leased the FCX Clarity in Japan and southern California in limited numbers. Indeed, the company points to 1999 as the year its first prototype fuel cell vehicles the FCX-1 and FCX-2 were introduced. In subsequent years the automaker released updated prototypes as well as its first limited-production models.
Next-Generation Fuel Cell Vehicle
The new model appears vastly improved over the previous Honda FCX Clarity. Honda says it offers revamped packaging, expanded interior space, improved performance, and a driving range anticipated to top 300 miles. Furthermore, Honda estimates the Clarity's refuel time will range between two and five minutes.
The platform underpinning the Honda Clarity will also support the automaker's next-generation Honda plug-in hybrid electric vehicle (PHEV), expected to launch in the US in 2018. Separately, a reengineered Accord Hybrid will go on sale this spring. Additional "green" products are also in the planning stages.
"The new Clarity Fuel Cell and Accord Hybrid arriving this year, along with the new plug-in hybrid coming by 2018, are critical steps toward a new generation of Honda advanced environmental vehicles and a true volume pillar for Honda and our product portfolio in the U.S.," said John Mendel, executive vice president, Automobile Division, American Honda Motor Co., Inc.
"The Clarity Fuel Cell is a potential game changer because it offers an uncompromising, zero emissions customer experience, with performance, utility, range and refueling time on par with today's gasoline-powered cars."
California and an Expanding Fuel Cell Network
Making the Honda Clarity fuel cell sedan available in California only makes sense as the Golden State is the only area in the country where a hydrogen fuel station infrastructure is in development.
That infrastructure is composed of nine public stations with an additional 18 funded and expected to become operational in the next few years.
The state has an aggressive hydrogen transportation initiative in place with a goal to fund at least 100 hydrogen stations within the next eight years.
About the 2017 Honda Clarity
The new hydrogen model features several advancements, including a fuel cell stack that is 33 percent more compact than its predecessor as well as 60 percent denser. Comparable in size to a V-6 engine, the system now fits completely under the hood of the sedan, freeing up room in the cabin.
The Honda Clarity also offers a design closer in appearance to the current Accord sedan. The automaker opted for a low, wide aerodynamic body with clean character lines. LED exterior lighting and 18-inch aluminum wheels are also present.
Inside, the FCEV is marked by streamlined controls and makes ample use of higher end materials. A number of driver-assisted technologies are included such as Honda Sensing, representing a suite of safety and security attributes. Further, all Clarity models will be compatible with both Apple CarPlay and Android Auto.
Hydrogen Refueling Station Network
As the Honda Clarity joins the Hyundai Tucson FCEV and Toyota Mirai FCEV already on the market, making these models available outside of California is a priority.
To that end, American Honda joined the public-private partnership H2USA in May 2013, what assembles car manufacturers, government agencies, hydrogen suppliers, and the hydrogen and fuel cell industries in an effort to synchronize research and pinpoint practical solutions to establish stations that can deliver economical, clean hydrogen fuel across the country.
In 2014, Honda invested $13.8 million in FirstElement Fuel in an effort to speed up that company's infrastructure development in California. Moreover, the automaker has a long-term collaborative agreement with General Motors to jointly develop the next-generation of fuel cell systems and hydrogen storage technologies, with 2020 the goal for actualization.
---
Photo courtesy of American Honda.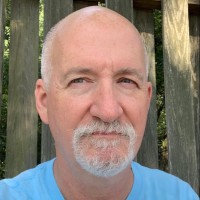 Latest posts by Matthew Keegan
(see all)