An all-new Honda Ridgeline is poised to hit the market. The latest iteration is conventionally styled while retaining its unibody construction.
---
The Honda Ridgeline returns this spring after a two-year hiatus. The second-generation midsize pickup truck model debuted at the North American International Auto Show in Detroit this week, making a clean break from the previous edition. At least when it comes to styling.
2017 Honda Ridgeline Overview
What hasn't changed is the Ridgeline's unibody construction as it uses a car-like architecture it shares with the Honda Pilot SUV. This means front-wheel drive is standard, while all-wheel drive is optional.
"We are bringing our unique technology and original thinking to the market in a new and challenging concept for a Honda pickup," said John Mendel, executive vice president of American Honda Motor Co., Inc.
"We think we've got a better idea, a truck that uses its unibody construction and Honda packaging magic to deliver more of the things that many of today's truck customers want and need with none of the things they don't."
Nevertheless, if you're looking for the Honda Ridgeline to provide 4×4 off-road thrills along the lines of the Toyota Tacoma or Chevrolet Colorado, you'll be disappointed. Just the same, Honda designed the new pickup truck to handle all other truck duties, what should satisfy a significant number of consumers.
Your Four-Door Pickup Truck
As before, the Honda Ridgeline is available only as a four door. That shouldn't be much of an issue, as regular cab sales can be counted in the single digits. Its latest design aligns more closely to today's crop of midsize models — you will be forgiven if you find yourself comparing its look to the GMC Canyon or the Nissan Frontier.
Like competing pickup trucks, the 2017 Ridgeline has been designed and developed in the United States. It will also be built stateside — at its manufacturing plant in Lincoln, Alabama. That's the same approach Nissan and Toyota have taken to gain acceptance in this all-American passenger vehicle segment.
To effectively battle in a competitive segment, Honda has to approach potential customers with something different. It already knows that it will not and it can not reach off-road enthusiasts. On the other hand, Honda has designed the Ridgeline to provide excellent on-road utility as well as overall versatility.
Updated Engine and Transmission
What should help Honda is the Ridgeline's 3.5-liter, V-6 engine, its only engine choice. This direct-injection motor is paired with a 6-speed automatic transmission, forming the only powertrain combination offered.
Honda hasn't specified numbers yet, but the automaker claims that among midsize V-6 pickup truck models, it expects to lead the segment in a few key areas. Specifically, Honda says the new Ridgeline will offer best-in-class acceleration performance.
Further, the automaker expects the Ridgeline to approach the 1,600-pound payload capacity of competing trucks. If this truck matches the previous edition's 5,000-pound towing capacity, then it'll provide one more reason for people to consider one.
Multiple and Innovative Features
And if those reasons aren't enough, the newest Ridgeline returns with one popular feature left intact — its lockable in-bed trunk. The latest design features a fully flat floor and includes a drain plug for easier cleaning and water release. The trunk is flush with the truck bed and has no impact on utility.
Another nifty feature is the Ridgeline's dual-action tailgate. Not only does it fold down like a traditional tailgate, but it is also hinged on the left side. The side hinge feature makes it easier to climb up and in to the truck bed.
It also improves ground access to the bed, which now measures 5 feet wide by 5 feet, 4 inches long. That means you get a full four feet between the wheel arches, ideal for hauling plywood or drywall.
Yet another innovative feature is the Ridgeline's audio system, designed especially with tailgate celebrants in mind. The new in-bed audio system makes use of six exciters located in the bed walls — replacing conventional speakers — with the sound pumping out from the truck's audio head unit. That makes for up to 540 watts of musical performance at the ready.
Room for Five
Honda claims the Ridgeline boasts the largest cabin amongst its competitors. With room for five, the pickup has the requisite bucket seats up front and a 60-40 split-folding seat in the rear. That rear seat can house golf clubs underneath or if more interior room is needed, then one or both sections can be raised.
What Honda offers on many of its other vehicles will become a Ridgeline staple too. Such features as push button start, available leather trim, three zone climate control, a full-color center meter, an 8-inch display audio system, and smartphone Android Auto and Google Play compatibility are among its many features. Trim levels and prices will be announced closer to the truck's release date.
On the safety front, Honda anticipates the new Ridgeline will receive the highest safety scores from the recognized safety testing organizations, including the Insurance Institute for Highway Safety.
Lane departure warning, collision mitigation braking, forward collision warning, road departure mitigation, and lane keep assist are part of the Honda Sensing technologies.
Honda Ridgeline Potential
As for the Ridgeline's potential, the new model should be well received. Mike Rabkin, President, From Car to Finish, expects the Ridgeline to do well much in the same way that the latest generation Pilot — introduced in 2016 — has succeeded.
Rabkin noted that one of the problems with the previous model was its long time on the market without a change, "which made it very long in the tooth." Providing a more acceptable design, along with advanced technologies, an updated powertrain, and robust payload are other factors he believes are in the truck's favor.
As for its unibody construction, seen by some as a detriment for the Ridgeline, Rabkin doesn't consider the design choice a problem, "If it's being used as a work truck, it's payload capacity will only be improved, and being a work truck doesn't necessarily require serious off road capability."
And that's the market segment where Honda will have to do battle with the likes of Toyota, Chevrolet, GMC, and Nissan this year. It is a segment, incidentally, enjoying a strong rebound since the Colorado and Canyon returned in late 2014.
---
All photos copyright American Honda.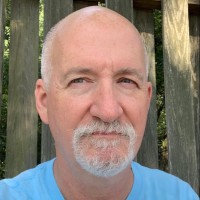 Latest posts by Matthew Keegan
(see all)