The Jaguar XE is the latest model in this big cat's repertoire.
---
Not since Jaguar retired the X-TYPE in 2009 has it had a compact sedan to take on the BMW 3 Series and like luxury models. That earlier vehicle was outperformed in an ultra-competitive segment and simply didn't have the kind of rear-wheel drive architecture prized by most buyers.
The 2017 Jaguar XE changes that, a rear-wheel drive model available with all-wheel drive. To that end, we'll take a look at the important "numbers" defining this model.
2017 Jaguar By the Numbers
2
Two represents the Roots-type twin vortex supercharger mounted to the V of the engine. It is joined by a water-cooled intercooler designed to reduce the temperature of the intake air in an effort to improve power and efficiency.
The supercharger is controlled by a Bosch engine management software package. The V-6 engine gets a supercharger; the two four-cylinder engines are boosted by turbochargers.
3
Jaguar has three engine choices for the XE, including a late-arriving turbo-diesel. A supercharged 3.0-liter, V-6 is the performance leader, making 340 horsepower and 332 foot-pounds of torque.
Next up is a turbocharged 2.0-liter, four-cylinder engine making 240 horsepower and 251 foot-pounds of torque. If you can wait a bit longer, the 2.0-liter, turbo-diesel "four" may be worth your while — it makes 180 horsepower and 318 foot-pounds of torque. All three engines are paired with a ZF 8-speed automatic.
5
Five or 5.0 is the top 0-to-60 mph time for this sedan. You'll reach that threshold if you have an all-wheel drive XE powered by the supercharged V-6. If you prefer rear-wheel drive, no sweat: you'll get to 60 mph in 5.1 seconds.
Five, by the way, is the number of people who can ride in the Jaguar XE.
101
Automakers are busy finding ways to reduce their impact on the environment through various design and light-weighting schemes.
Jaguar is doing its part by incorporating 101 pounds of recycled materials, including plastics and renewable materials. Depending on the model chosen, the 2017 XE weighs anywhere from 3,320 to 3,795 pounds.
304
Jaguar has never made an engine lighter than the upcoming gasoline four-cylinder, weighing just 304 pounds. Lift the hood of the XE and you'll see it oriented longitudinally and paired with the same ZF 8-speed automatic now common to the Jaguar brand.
Further weight savings were gained by riveting and bonding.
825
Two Meridian audio system packages are available. Most buyers will probably be satisfied with the 380-watt, 11-speaker audio system, tailored to the interior's acoustics.
However, audiophiles may be drawn to the 825-watt, 14-speak system equipped with stereo and surround sound processors.
$34,900
Affording a luxury sedan typically means starting off at a high price point and going from there. Jaguar pegs the base XE at $34,900, what delivers a rear-wheel drive 25t edition powered by a turbocharged, four-cylinder gasoline engine.
Choose the 20d and you'll pay only $1,500 extra for the turbo-diesel. The top-of-the-line 35t is powered by the supercharged V-6 engine and retails from $41,700. R-Spec models will drive the final cost up to about $50,000.
Jaguar's aggressive pricing may attract mainstream midsize sedan owners, giving customers a logical entry-point to the brand.
60,000
All 2016 and later Jaguars are now covered by a 5-year or 60,000-mile new vehicle limited warranty. That's up from the previous 4-year, 50,000-mile warranty offered in 2015 and earlier years.
For the same length, Jaguar offers complimentary scheduled maintenance and 'round the clock roadside assistance.
Jaguar XE: Beyond the Numbers
Besides the hard numbers, Jaguar is intent on informing prospective customers that the XE is a well-equipped and artistically designed sedan. Interiors are dressed in fine-grain leathers with twin-needle stitching. Gloss black, textured aluminum, and contemporary wood veneers are also present. Customers will have a choice of 10 colors.
On the technology front, the Jaguar XE comes with InControl Touch, with an 8-inch capacitive touchscreen. The system supports Bluetooth, audio streaming and USB connectivity.
Laser head-up display (HUD) technology is available as is an autonomous emergency braking system utilizing stereo camera technology. Lastly, adaptive cruise control, close vehicle sensing, blind spot monitoring, parking assist, and reverse traffic detection are also available.
If a larger sedan is to your liking, Jaguar has the midsize XF and the full-size XJ. There's also the delicious F-TYPE sports car and if an SUV is your thing, the first-ever Jaguar F-PACE is yet another model to consider.
---
See Also – The 2016 Chevrolet Cruze by the Numbers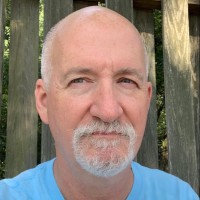 Latest posts by Matthew Keegan
(see all)