Beastly M-B G550 set for US introduction early next year.
---
There are only a few rugged SUVs left on the market as most models have transitioned to crossovers or were designed as such from the onset. Beginning in 2017, Mercedes-Benz will release the G550 4×4², what the manufacturer says is its most capable and innovative SUV yet.
2017 Mercedes-Benz G550 4×4²
The new model comes with portal axles, a trio of locking differentials, and a whopping 17 inches of standard ground clearance. It is also powered by a 4.0-liter, bi-turbo V-8, ensuring that the SUV has the chops to get it done.
Head all the way back to 1972 to trace the origin of this savage beast. The G-Class was originally a military grade model transformed to civilian use and is built by hand in Graz, Austria. The "G" appellation stands for Gelaendewagen, loosely translated as "off-road vehicle" in English.
Since its 1979 debut, more than 250,000 copies have been delivered to customers worldwide. Its the definitive African safari model, but it is also just as comfortable sitting in the driveways of palatial estates the world over.
Expanded G-Class Line
The G550 4×4² expands the US G-Class line already marked by the 416-horsepower G550, the 563-horsepower AMG G63, and the 621-horsepower AMG G65. That last model is powered by a 6.0-liter V12 Biturbo engine producing a stunning 738 foot-pounds of torque.
What's not available in the states is the AMG G63 6×6, an unusual six-wheeled model with two rear axles. Nevertheless, the Mercedes-Benz G550 4×4² utilizes the same series-model G-Class platform as the foundation for an advanced off-road SUV featuring cutting-edge portal axles and combative body styling.
Mercedes says the SUV's ladder-type frame supplies the optimal platform for the tremendous potential bestowed by the G550 4×4².
Manufactured of steel, up to .16-inch dense in some locations, the frame requires over 6,400 individual welds to be fully assembled before it is dip-primed with electrophoresis and powder-coated. Further, all interior cavities are then treated with a hot wax for added protection against water, snow, salt and sand.
Beefy Platform Optimized for Off-Road Utilization
The G-Class frame supplies a sturdy platform that is better suited for off-road utilization than unibody construction, offering an optimum buffer for the fuel tank as well as for the exhaust system and drivetrain should the vehicle bottom out on an off-road obstruction.
When driving on articulating surfaces, the ladder-type frame prevents the body from twisting forces which could markedly devastate a more conventional unibody.
When constructing the G550 4×4², no frame modification or reinforcement was necessary, despite the inclusion of a highly-specialized and competent portal axle system.
A significant technical highlight of the G550 4×4² are the portal axles as they allow for axle input and the wheel center to be two very different heights. By utilizing a series of gears similar to those found in a transmission, power is transferred from the G-Class' rigid axles and down to the wheel hub.
Mercedes says that portal axles allow suspension geometry, steering connections and drive shafts to remain unchanged from other G-Class models thanks to their ability to keep the position of the rigid axles relative to the chassis unchanged.
The load is reduced from all reciprocating components, especially the drive shafts, thanks to the internal gears found in the portal axles. Further, as the speedometer takes a reading from the rigid axles, fitting larger and more aggressive off-road tires does not require a recalibration of the speedometer.
Improved Ground Clearance
The addition of portal axles has provided a max load ground clearance of over 17 inches and has increased track width over a conventional G-Class by over 9 inches in the front and 10 inches in the rear.
All G-Class models feature permanent all-wheel drive which has been configured for maximum traction with a 50-50 torque distribution to the front and rear axles. With an advanced 4ETS electronic traction control system, a transfer case featuring three 100-percent locking differentials and an off-road low-range gear, the G-Class family offers optimum off-roading ability.
Low Range mode reduces the center differential gear ratio from 1:1 to 1:2 which allows for slow, more controllable off-road driving, including on steep descents. Low Range mode also helps to reduce strain on various drivetrain components.
By locking front, center and rear differentials in Low Range mode, each wheel will spin at the same RPM, thus directing torque to the wheels which are able to obtain traction. The G-Class is able to move forward even if only a single wheel is able to gain traction.
Impressive 4.0-liter V8 Biturbo Engine
Featuring a 4.0-liter Biturbo V8, the G550 4×4² produces 416 horsepower and 450 foot-pounds of torque for excellent on-and-off-road performance. Newly developed, the engine has twin turbochargers located between the cylinder banks, providing a condensed design for easy placement within the G-Class engine bay.
An aluminum-alloy crankcase reduces weight and ensures maximum strength and the cylinder walls feature NANOSLIDE® technology, which creates a surface twice as hard as a conventional cast-iron cylinder liner while simultaneously reducing friction and improving fuel economy.
Power is transferred to all four wheels by way of a 7G-TRONIC PLUS 7-speed automatic transmission. With no interruption in power between gear changes, short shift times and smooth gear changes, on-and-off-road driving is both more comfortable and efficient than was previously possible.
Exterior and Interior Highlights
The exterior design of the G-Class is instantly recognizable and has become an icon in the automotive design arena, maintaining its original shape with only small changes since it first became available for consumer purchase.
Inside, the SUV's occupants are served by the expected safety, entertainment and luxury features offered by the brand. An 8-inch COMAND infotainment system, featuring satellite navigation, is standard equipment.
---
Recent News – Ford Fusion V6 Sport Targets German Luxury Buyers
Photo and news supplied by Mercedes-Benz USA (MBUSA)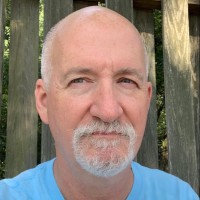 Latest posts by Matthew Keegan
(see all)