Consumer sentiment for high-profile vehicles continues.
A quick scan of the automotive landscape, especially in the United States, reveals that consumers are snapping up SUVs and pickup trucks to the detriment of coupes, sedans, and wagons. Some brands, such as Buick, are selling as many as three SUVs to one car, underscoring the wholesale shift away from traditional transportation choices.
Some analysts see a permanent shift away from cars to high-profile vehicles and are essentially calling the segment dead. Indeed, just this past week we've heard rumors that GM may cancel two large sedans — the Chevrolet Impala and Cadillac XTS, with even a few smaller models such as the Chevrolet Sonic possibly on the chopping block. Also, it is unlikely we'll see a new Ford Taurus and similar rumors that next-generation Fiesta won't arrive stateside continues. Further, Fiat Chrysler has already canceled the midsize Chrysler 200 and compact Dodge Dart sedans, while Hyundai has similar plans for the large Azera sedan.
Are cars doomed? Or are we seeing a temporary shift that may someday swing back or at least strike a balance between cars and utility vehicles/trucks? Here's how I see things shaping up over the next several years:
1. Several car models will go away. It seems likely most of the previously mentioned models will, indeed, go away. Some have questioned the Taurus' demise, given that it is used by police departments across the country. On closer inspection, other Ford models such as the Explorer are in greater demand, taking sales from the Taurus. Moreover, this past April, Ford announced it was bringing the Ford Police Responder Hybrid Sedan to the market, based on the Fusion Hybrid. It'll be used mostly in urban settings, but it should fill the void once Taurus production ends.
2. A shrinking pie, with fewer players. Not every automaker is abandoning shrinking segments, at least not yet. The large sedan segment has seen the most significant pullback of any, with sales falling by more than one half over the past five years. Toyota is planning to bring the next generation of its large Avalon to the market next year, even as Hyundai, Chevrolet, and Ford abandon the market. This makes sense because the 2019 Avalon is based on the same platform underpinning the Toyota Camry and also shares its wheelbase with the Lexus ES Series. Avalon sales may be falling, but Toyota is poised to fill the void left with its own model. Livery owners everywhere rejoice!
3. Shrinking, but not dying. Not all car segments are going away. One reason large sedan sales are falling is because midsize sedans are taking up the slack. Today's midsize models are nearly as large as the big sedans sold 15 years ago. They're also better made, well equipped, and affordable. Doubtlessly, the D-segment pie will continue to shrink, but there is an opportunity for those who are patient. Indeed, both the Toyota Camry and Honda Accord are all new for 2018, while a refreshed Hyundai Sonata rolls out. Sales of such remaining models as the Ford Fusion, Nissan Altima, Chevrolet Malibu, and Kia Optima remain strong. It is doubtful the Subaru Legacy will go away, although models such as the Mazda 6 and Volkswagen Passat may not receive an update anytime soon.
4. Gas prices are a driving factor. Low fuel prices have people running away from fuel-efficient models. That said, today's utility vehicles are more efficient than ever. Still, if gas prices begin to rise, consumers may suddenly shift demand to vehicles currently in low demand. No utility vehicle delivers anywhere near the 40 mpg of a Ford Fiesta or even a Toyota Camry. Prius sales may be down, but when gas prices top $4 per gallon in some places, demand could suddenly rise. Fuel demand worldwide has eased over the past few years, but war or some sort of environmental calamity (e.g. earthquake, oil spill, meteor impact) could quickly shift demand. Those automakers with the right mix of models in place will be the winners here.
5. Consumer tastes change and without reason. Who can figure out the mind of the consumer? Focus groups, surveys, and polls may capture consumer sentiment at the moment, but they aren't always accurate and can never gauge whims. Cars carry a certain mystique SUVs cannot match and remain the favorite of enthusiasts and collectors alike. Not so with SUVs.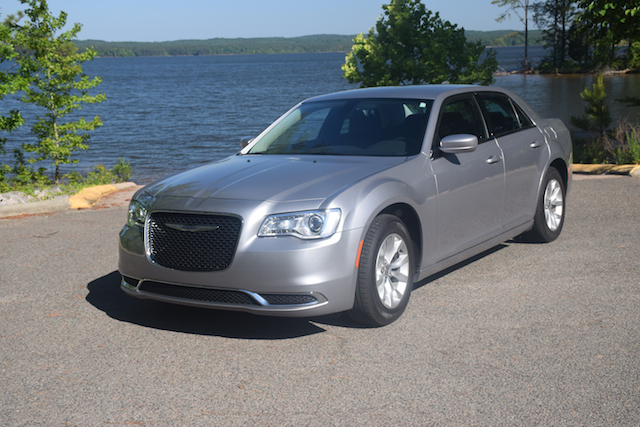 Tapping the Market
Cars are not doomed, but some models are on life support. Certainly, SUVs are more profitable, so manufacturers go where the money easily flows. Manufacturers who hedge their bets are able to quickly pivot, especially when consumer sentiment changes — sometimes on a whim.
---
See Also — Mitsubishi Cancels Galant Replacement Model
Photos copyright Auto Trends Magazine. All rights reserved.