The SRT Hellcat is in a league of its own.
---
The Dodge Charger needs no introduction, its reputation carefully laid out and established when the sedan rolled out in 2006. Since then, the Charger has undergone numerous updates, including a major redesign in 2011.
Today, the Charger is arguably America's performance sedan, which is topped by a Hellcat model, which is a high-performance variant I recently had the pleasure of driving.
2018 Dodge Charger Models
As for the 2018 Dodge Charger, it remains a full-size rear-wheel-drive sedan with all-wheel drive available on some trims. Dodge offers a dizzying number of trims, packages and engine choices.
The base model is the SXT ($28,995), followed by the SXT Plus ($30,495), the SXT Plus with Leather ($33,695), R/T ($35,495), Daytona ($38,995), R/T Scat Pack ($39,995), Daytona 392 ($44,995), SRT 392 ($51,145) and the SRT Hellcat ($67,995).
There is also a pair of all-wheel-drive models: the GT ($32,995) and the GT Plus ($36,195). Add $1,345 for the destination charge.
The standard engine is a 3.6-liter V6, which makes up to 300 horsepower and 264 pound-feet of torque. This engine is standard on all SXT and GT trims. Powering the R/T and Daytona models is a 5.7-liter HEMI V8 engine with 370 horsepower and 395 pound-feet of torque.
Under the hood of the R/T Scat Pack, Daytona 392 and SRT 392 models is the largest engine of the four available with the 2018 Charger. This one has a displacement of 6.4 liters and an output of 485 horsepower and 475 pound-feet of torque.
At the top of the engine order is the 6.2-liter V8 found in my test Hellcat model and only available with this trim. This one is a 6.2-liter supercharged V8 engine, generating 707 horsepower and 650 pound-feet of torque. Every Charger engine works with an 8-speed automatic transmission.
2018 Dodge Charger SRT Hellcat Review
The Charger SRT Hellcat like the Challenger SRT Hellcat represents the ultimate of performance for Dodge. But there is also one distinction between the two and that is the available SRT Demon, which powers the Challenger alone.
This model makes 808 horsepower (840 with racing fuel) and is a one-and-done model for 2018. Happily (at least for enthusiasts), the 797-horsepower Redeye takes its place for 2019.
But neither the Demon nor the Redeye is offered with the Charger. Consider this "deficiency" as Dodge's way of offering some separation between coupe and sedan.
Here are four important elements that comprise the 2018 Dodge Charger SRT Hellcat:
1. Subtle design changes for 2018.
On close inspection, the SRT Hellcat receives several changes for 2018.
To begin, the grille is new as are the fender badges. It also has a new red IP badge. Optionally, Dodge makes available a new "Matte Vapor" wheel finish; black, orange and gunmetal Brembo Brake calipers; and dual gunmetal grey stripes.
My test model had the orange brake calipers, which served as a fitting contrast to the F8 green patina. Inside, an all-new available Demonic Red Laguna Leather interior joins the product line.
2. It is the fastest sedan in the world, bar none.
Not everyone realizes it and some are surprised by this important Charger fact. The SRT Hellcat is the fastest production sedan in the world. Its 6.2-liter supercharged V8 engine makes 707 horsepower and 650 pound-feet of torque.
It has a top speed of 204 mph and a 0-60 mph time of just 3.4 seconds. That's amazing as this is no lightweight sedan. Indeed, Dodge says its top-end model weighs in at 4,536 pounds.
See Also – The 2018 Dodge Challenger SRT Demon by the Numbers
3. Helpful performance enhancements make a difference.
A model with the strength of the SRT Hellcat benefits from several performance enhancements, which enable this potent sedan to function under the most rigorous conditions. It begins with a 220-volt alternator, which offers significantly better electrical accommodation than the standard 160-volt unit.
The Hellcat's transmission is unique to this model too, as it supplies full manual control by means of the gear selector or the paddle shifters, and delivers three modes which are also unique: street, sport and track. Keeping the Hellcat planted are Pirelli P Zero Nero all-season or Pirelli P Zero three-season (summer or performance) tires.
Further, ultra-high performance Brembo Brakes dress the front and rear of this sedan. Up front are 15.4 x 1.34 two-piece aluminum hat, vented and slotted brakes with six-piston fixed monoblock aluminum calipers. At the rear are 13.8 x 1.10 vented and slotted brakes with four-piston fixed with aluminum housing.
4. No real competitors.
The Dodge Charger doesn't have any real competitors. By that, I mean models from competing brands that can go wheel-to-wheel with this sedan. Sure, in its more basic SXT layout, the Chevrolet Impala, Ford Taurus, Kia Cadenza and the Toyota Avalon each have V6 models with the potency to take on the Charger and even win.
Beyond that, only the Taurus has a turbocharged V6 that matches well against Dodge's standard Hemi engine. No model, however, has anything that can take on the top-range SRT 392 and Hellcat models. Not even the now-retired Chevrolet SS.
And as for the similar Chrysler 300, it gets the 5.7-liter HEMI V8 and nothing more. The Chrysler brand's market emphasis is on premium features, not performance.
By the way, Dodge pairs the Hellcat and every one of its Charger engines with an 8-speed automatic transmission with steering-wheel-mounted paddle shifters.
2018 Dodge Charger SRT Hellcat Driving Impressions
Make no mistake about it: the SRT Hellcat delivers its performance chops willingly. Some would say too willingly as this sedan has a habit of pushing way past the posted speed limit with little effort.
From the onset, the Hellcat shows that it is no ordinary model. In what may be just as much as a marketing ploy as a safety feature, Dodge delivers two different key fobs with each model. The black one limits performance to 500 horsepower. The red one serves up the full 707.
Happily, Dodge supplied the red one for my driving enjoyment. Oh, as an aside here, if you have both the black and red key fobs present in your vehicle, the red one rules.
Push the ignition and the Hellcat roars to life.
At first, it isn't as loud as some models I've driven. Then again, I've learned that today's exhaust systems offer a milieu of styles, ranging from piped-in enhancement to traditional cat-back arrangements. Happily, the Dodge had the latter.
Pull away from a stop and the SRT Hellcat is ready to romp and stomp. It is a large sedan that is for certain, but with all that power at the ready, it moves with authority. I like weighted steering and this Dodge's steering wheel is as heavy as they come.
But it isn't annoyingly heavy. Rather, it imbues confidence — as if the weight serves as a connection to the road. And it does.
Another caution here is the power on tap can surprise the novice. Count me among the newbies who hadn't driven a Hellcat previously. The moment after receiving the red key fob, my wife and I headed to the store.
As we pulled away from our first traffic light, the Hellcat fish-tailed before righting itself. And that was without heavy foot action on my part.
The Hellcat is a beast and you'll be able to gauge that for yourself if you're able to take it on back country roads where neither fuzz nor fowl alight. This over-the-top sedan yowls and leaps as it plunges down the road.
An adrenaline rush awaits…if you have a delicate heart, then take much caution here. Give the launch control a try — it counts down from 5 and begs you to improve your numbers.
It is better to take it on the track if you're interested in approaching anything close to half the top speed this sedan can manage. Needless to say, I couldn't explore the finer side of all things performance, but the potency was always evident.
(See Also — Raw to the Core: 2014 Dodge Challenger SRT)
Parting Thoughts: To Hellcat or Not
I like the Dodge Charger in whatever iteration it is offered. The V6 is strong and any one of the three V8 engines supply ample to outrageous power. The standard HEMI is the most efficient, not simply because of its smaller footprint, but rather because of the cylinder deactivation that quenches its thirst.
The Charger almost seems out of place in a segment where turbo fours and V6 engines dominate. But this model's "old school" look and feel endear it and the Challenger to Mopar faithful, who wouldn't have it any other way. And neither would I.
2018 Dodge Charger SRT Hellcat Specifications
Sticker price from $66,295
Price as tested: $74,670
Seats 5 occupants
6.2-liter supercharged V-8 gasoline engine
707 horsepower @ 6,000 rpm
650 foot-pounds of torque @ 4,800 rpm
4.09 inches bore by 3.58 inches stroke
Engine compression ratio: 9.5-to-1
8-speed automatic transmission
Wheelbase: 120.4 inches
Length: 200.8 inches
Width: 75 inches
Height: 58.26 inches
Passenger volume: 104.8 cubic feet
Storage volume: 16.5 cubic feet
Towing capacity: 1,000 pounds
EPA: 13 mpg city, 22 mpg highway
Premium grade gasoline
Fuel tank: 18.5 gallons
Curb weight: From 4,536 pounds
IIHS safety rating: Good — moderate overlap front, side, roof strength, and head restraints & seats
Limited vehicle warranty: 3 years/36,000 miles
Powertrain warranty: 5 years/60,000 miles
Corrosion warranty: 3/5 years/Unlimited/100K miles
Vehicle assembly: Brampton, Ontario Canada
---
All 2018 Dodge Charger SRT Hellcat photos copyright Auto Trends Magazine.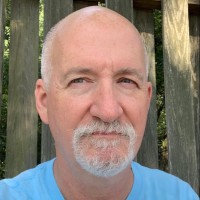 Latest posts by Matthew Keegan
(see all)