Fourth-generation Kia Rio rolls out.
---
Demand for small cars is down, but don't tell that to Kia Motors. The Korean automaker is well entrenched in the segment, offering both the subcompact Rio and the compact Forte.
The Kia Rio rolled out in 2001 and we've seen it grow since, although it remains Kia's smallest and least expensive model, slotting beneath the Forte. Kia has always offered a Rio sedan; early on you could also choose a small wagon, but that body style was soon replaced by a five-door hatchback.
2018 Kia Rio Review
For 2018, the fourth-generation Kia Rio arrives, offering a fresh take in a segment desperately needing something new. Indeed, as automakers continue to build more SUVs, entry-level models see few updates or manufacturers may abandon them altogether.
The Kia Rio along with the Hyundai Accent are the newest models in the "B" class, with competitors such as the Toyota Yaris and Yaris IM, Chevrolet Sonic, Honda Fit, Ford Fiesta, Nissan Versa and Versa Note, and Volkswagen Golf also present.
The 2018 Rio sedan and five-door hatchback come in LX, S, and EX trims (the sedan receives the S trim for the first time). Price information wasn't available at testing, but we expect very little movement from 2017 prices, which was $14,165 for the sedan and $15,495 for the hatchback. Add $895 for the destination fee.
All models have a four-cylinder engine paired with a manual or an automatic transmission.
Exterior Highlights
The 2018 Rio offers the latest expression of the brand's trademark tiger nose grille.
The front fascia also has a large lower grille opening and oversized headlamps. My test model included fog lamps, found within deep pockets located at the far corners of the front.
Large wrap around tail lamps accent the rear. Hatchback models add a tailgate wiper.
Steel 15-inch wheels come standard; alloy wheels dress the EX trim. Heated side mirrors are standard, except on the base trim. Overall, the look is tidy, yet sporty. Happily, the 2018 Rio doesn't scream "budget car."
Interior Features
Most small cars may claim room for five, but utilizing that space for four is ideal. Even then, tall passengers may find rear legroom wanting.
After spending many hours behind the wheel of the Rio, I can say that seat comfort is adequate at best. Happily, I avoided the back pain similar cars have given me, so there is that attribute. Kudos to Kia for supplying the Rio sedan with such a large trunk — 13.7 cubic feet, although I think the utility of the hatchback would suit most people.
You'll find soft-touch materials, plastic surfaces and brightwork trim throughout the Rio's cabin. Textured surfaces provide a pleasing appearance — I like what automakers such as Kia have done to give extra attention to their smallest models. Low cost shouldn't mean cheap.
Standard equipment includes cloth seats; a red accent leather package option is on the EX grade. The top trim also has a leather-wrapped steering wheel and shift knob. All models have air conditioning and locking doors. Power windows, cruise control, and a center console with a sliding armrest and storage area are in the S and EX models.
Safety Highlights
If there is an inherent weakness with the Kia Rio, it has been the compact's safety scores.
The previous generation model received top scores from the Insurance Institute for Highway Safety (IIHS) in three categories: moderate overlap front, roof strength, and head restraints & seats. In side testing, the Rio picked up an acceptable score; in small overlap front testing the score was marginal.
We're expecting scores to improve once the Institute completes its testing. That said, small cars routinely have difficulty achieving top scores for one important reason: size.
All 2018 Rio models have a full suite of airbags, stability and traction control, anti-lock brakes, and hill-start assist.
Technology Features
The standard audio package is a four-speaker system with satellite radio, MP3 capability, an audio input jack, and a 5-inch display.
You have to move away from the base model to get a USB port. By doing so, you'll also find Bluetooth connectivity, two tweeter speakers, and a 7-inch screen. Only the S and EX trims have a rearview camera.
This year, customers will find automatic emergency braking on the top-trim EX model. What's important about this feature, few budget models currently offer it.
Performance: On the Road
The 2018 Rio comes with a 1.6-liter four-cylinder engine, generating 130 horsepower and 119 pound-feet of torque. Only the base LX model has the 6-speed manual gearbox; all other models come with a 6-speed automatic transmission.
The Rio is chiefly a Point A to Point B model. This means it gets you where you're going, with the emphasis on reliability and efficiency, not performance. But it isn't especially pokey, especially when you need to floor it.
We found this out when navigating a 254-mile round trip excursion to the North Carolina coast for a soccer contest. My youngest son, a player friend and myself spent many hours in the car, pushing above 70 mph from time to time. On occasion, the shift points seemed to extend under hard acceleration, but there was no slippage detected.
Of course, fuel economy is this vehicle's strong suit — we averaged 35 mpg on our trip. That's a bit better than the combined 32 EPA-estimated fuel economy for the 2018 Rio.
Kia Rio Parting Thoughts
If you want a small car, Kia has you covered. Besides the Rio, you'll find the compact Elantra sedan and hatchback, the Soul activity vehicle, and the Niro hybrid. Add the Sportage to the mix if you're looking for a compact SUV.
As for the Rio, this car makes new vehicle ownership attainable. In the ongoing research I've been conducting for a client about Kia pricing, the standard Rio is one of the most affordable vehicles available.
Personally, I recommend the top-trim model as it has the amenities most people want with a well-equipped sedan retailing for approximately $19,000 and the hatchback adding about $2,000 to that price.
2018 Kia Rio Specifications
Sticker price from $15,000 (estimate)
Seats five
Engine: 1.6-liter four-cylinder gas
130 horsepower @ 6,300 RPM
119 foot-pounds of torque @ 4,850 RPM
6-speed manual or automatic transmission
Wheelbase: 101.6 inches
Length: 160 (hatch); 172.6 (sedan) inches
Width: 67.9 inches
Height: 57.1 inches
Passenger volume: 90.5 (hatch) 89.9 (sedan) cubic feet
Storage volume: 17.4/32.8 (hatch); 13.7 (sedan) cubic feet
Towing capacity: NR
EPA: 29/37 mpg city/highway (est.)
Regular gasoline
Fuel tank: 11.9 gallons
Curb weight: From 2,648 to 2,714 pounds
IIHS safety rating: Pending
Limited vehicle warranty: 5 years/60,000 miles
Powertrain warranty: 10 years/100,000 miles
Corrosion warranty: 5 years/100,000 miles
Vehicle assembly: Gwangmyeong, South Korea
---
See Also – Hybrid Hatchback: 2017 Kia Niro
All photos copyright Auto Trends Magazine.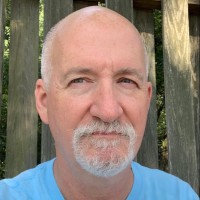 Latest posts by Matthew Keegan
(see all)