Lincoln Black Label in the land of the $100K SUV.
---
The Lincoln brand is one in transition, a luxury marque that once outsold the likes of Cadillac, BMW, Mercedes-Benz and Lexus. But that was 1998 and the segment was far different from what it is today, with more brands competing than ever and seven of those now outselling Lincoln year after year.
Lincoln may never again regain its segment leadership, but that's probably not a priority for the Ford Motor Company. Instead, the "Lincoln Motor Company" is in the midst of a makeover, one that seeks greater differentiation between mainstream Ford and upscale Lincoln products.
The hope here is for a new generation of Lincoln buyers, customers who like an unabashedly American brand and naming convention, and aren't hung up on an alphanumeric nomenclature.
Enter the 2018 Lincoln Navigator, the latest example of what this now century-old marque has to offer. Yes, it is built on Ford's F-Series truck architecture and shares its platform with the Ford Expedition. But the differentiation is apparent on the outside and even more so once you open the doors and take a look around inside.
2018 Lincoln Navigator Review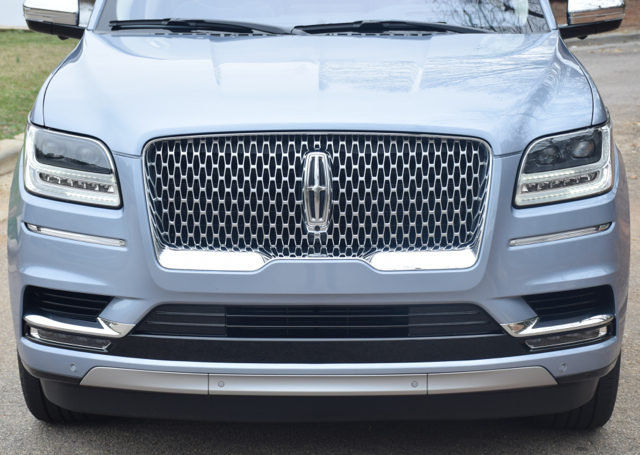 Lincoln offers the 2018 Navigator with standard and extended wheelbases, along with rear-wheel drive (2WD) and four-wheel drive (4WD) models. It begins with the Premiere trim ($72,055), followed by Select ($76,055), Reserve ($81,025) and Black Label ($93,705).
Lincoln offers the Premiere in the standard wheelbase guise only. Add $2,655 for four-wheel drive and $4,675 for the extended wheelbase. Select and Reserve models offer the most configuration choices, i.e. standard or extended wheelbases, two- or four-wheel drive.
The Black Label edition is four-wheel drive only, but you still have a choice between standard and extended wheelbases.
I was considering presenting a breakdown of the various packages offered, but then I realized it would only complicate matters. Luxury manufacturers, including Lincoln, routinely offer several packages as well as individual updates to the paint, wheels and so on. Quite frankly, the list is too involved to cover here.
Here's the thing: you'll probably pay at least $80,000 to acquire the 2018 Navigator once your layout and package options are considered. Right off, you're considering a model that's in the same league as the Cadillac Escalade, Lexus LX570, Land Rover Range Rover and Mercedes GLS.
If your budget can't sustain this high cost, then consider the Ford Expedition.
Lincoln Black Label With Concierge Services
My test model was the 2018 Lincoln Navigator Black Label edition. That said, Black Label isn't just a trim, rather it also encompasses concierge and other special services.
What this means is when you choose a Black Label model, a whole host of services are included. For instance, if you live within 30 miles of a Lincoln showroom in most states, participating dealers will bring your new Navigator to you.
Further, this suite includes unlimited car washes at the dealership, annual detailing, maintenance pickup and delivery, as well as travel and culinary advantages. The idea here is not just to provide an elevated level of elegance with the SUV, but the services to go with it.
All this comes at a cost, of course. Interestingly, Lincoln shoppers are proving that they're willing to pay for it. Indeed, as I researched this model I discovered that 85 percent of Navigator buyers are opting for the two top trims.
Further, demand is so strong that dealer supply isn't keeping up with demand. As a result, Ford has increased production of both the Navigator and the Expedition.
Exterior Highlights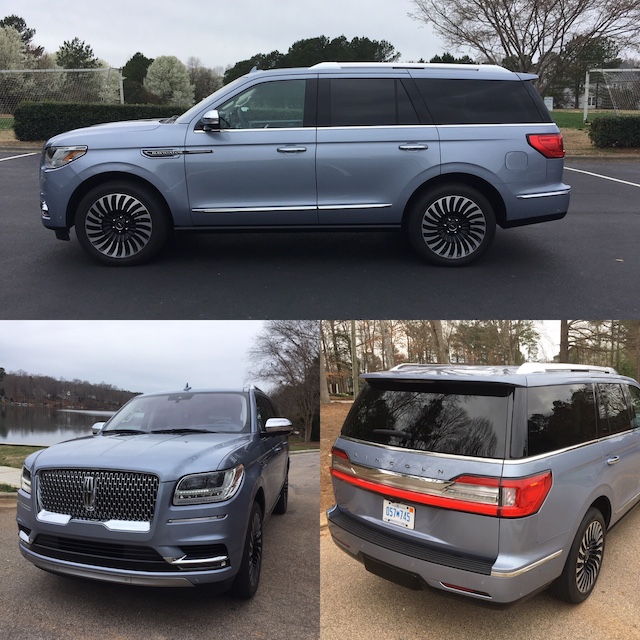 How do you take an otherwise slab-sided SUV and imbue it with elegance? In the case of the 2018 Navigator you carefully rework the sheet metal to supply just the right among of ornamentation and pizzazz without appearing overwrought.
Lincoln succeeded in this endeavor by imbuing the front fascia with a large honeycomb grille and distinctive lights. On closer inspection the grille pattern matches the Lincoln emblem for an altogether handsome look.
Notably, when this key fob is in your hand, this SUV offers a series of approach features, including deploying running boards and numerous lights, including the door handles, mirror puddle lamps, front and back LED lights and the emblem itself. This makes for a stunning show, while also delivering an extra measure of safety.
Lincoln's choice of colors was carefully thought out, although depending on your choice, you'll pay extra for it. For example, the Chrome Crystal Blue metallic paint on my test model and the Chroma Molten Gold also available are a $1,750 upgrade. That's one of the few extras on the Black Label that may ultimately push your final price above $100,000.
One of the significant touches on the 2018 Navigator are its 22-inch, 21-spoke ultra-bright machined wheels with ebony black painted pockets. The design was first applied to the Continental and is now found on the Black Label. On this big SUV, the look executes quite well.
Other Black Label exterior features include automatic headlamps, bright belt molding, a luggage rack, panoramic vista roof and dual exhaust tips. Tow hooks are included with the four-wheel drive models.
Interior Highlights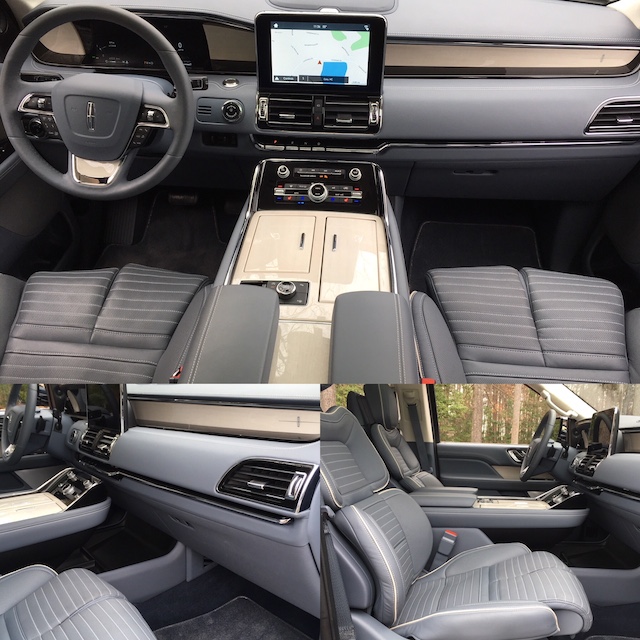 Where the Navigator's exterior serves as the bait, the interior is this SUV's hook. Here, Lincoln supplies a seven-seat layout with not an uncomfortable seat to be found.
This SUV seems like a rolling living room and serves in that capacity too with its reclining second-row captains chairs, numerous drink holders, ambient light, reading lights and local climate control switches.
The dashboard is nothing like a Ford truck nor is it like anything else Lincoln has applied to an SUV previously. The full force of Black Label elegance is released here with three design theme choices available: Chalet, Destination and Yacht Club.
My test model had the last one, which incorporated beautiful blue leather surfaces, beige lacquered wood and aluminum trim. Lincoln paid special attention to each surface, nook and cranny to deliver an incomparable level of luxury or at least not comparable to anything the company has produced previously.
The front seats are wide, supportive and amazingly comfortable. The requisite seat extender is there as well as heating, cooling and available massaging features. That last category is actually a $1,250 upgrade that brings in upgraded seats with 30-way adjustment and massaging from your shoulders down to the back of your knees.
Navigator bigness is accompanied by an equally large instrument panel and color displays. The finer details of the cabin give this SUV its styling points, from the look and layout of the center console to the feel of the door handles and to every switch, knob and button.
As before, Lincoln places the transmission controls on the dashboard. This time, you'll find a horizontal layout with switches, replacing the previous vertical design with buttons. I'm not sure why I think the new arrangement is better, but it seems natural. It also allows for a floating console design with ample storage room and hidden recesses underneath.
Lincoln wasted nothing with the 2018 Navigator, ensuring each touchpoint has its own design. Generations ago, cabin speakers were ugly, intrusive and seemingly out of place.
Even in recent years, they often seemed like an odd match in some cabins. But not in the new Lincoln Navigator as each speaker is artistically designed and enhances the overall look.
Safety & Technology
The Lincoln's bigness is one of this model's strongest safety points. If you're in an accident, you have three tons of mass to ease the blow.
Lincoln also includes a full suite of safety equipment, including a head-up display, adaptive cruise control with full stop, a pre-collision system with pedestrian detection, blind spot warning, lane keep assist and a 360-degree camera. It doesn't include autonomous driving features yet, but it does provide active park assist.
The Lincoln SYNC 3 telematics interface is a much-needed improvement on the previous model. Here, Lincoln supplies a 10-inch color display that seems bolted on to the center console.
I like the look, especially its sturdy feel. The system provides numerous features, including Siri Eyes Free, smartphone integration, voice-activated navigation and WiFi.
You can connect up to 10 devices at a time and surf the web to your heart's content. The 20-speaker Revel II audio package delivers concert-hall sound throughout the cabin. Other tech features include six USB ports, including two in the second row, a 110-volt outlet and a wireless device charging pad.
Lincoln Navigator Performance
We haven't seen a V8 engine in the Lincoln Navigator in several years as a twin-turbo V6 moves this big SUV. For 2018, the 3.5-liter V6 engine is updated, outfitted with new aluminum heads, a composite oil sump, BorgWarner turbos and a new port fuel injection systems, among other improvements.
The result is a much more powerful engine delivering an astounding 450 horsepower and 510 pound-feet of torque. That's easily the most powerful engine Ford offers, outstripping the power from its naturally aspirated 6.2-liter V8 engine. The transmission is new too, a 10-speed automatic that syncs well with the new engine.
The 2018 Navigator delivers more than sufficient power with very good off-the-mark acceleration along with explosive performance when you need it, such as when entering a highway or passing traffic on that same road. Steering is weighty and handling is exactly what you expect with a three-ton, 18.5-foot-long SUV.
There was one surprise with the Navigator I hadn't expected. Although the ride is comfortable, I noticed a slight amount of residual bounce over the rear axle when passing over uneven surfaces such as my neighborhood's speed bumps.
Just one week earlier, I had the Chevrolet Suburban and that bouncing sensation was absent when traveling down the same road. The Navigator features an independent rear suspension, while GM's big SUVs utilize a live rear axle suspension.
Parting Thoughts: Lincoln Navigator Black Label
The 2018 Navigator is a much more dramatic change for the Lincoln moniker than the new Continental was. Not simply because people are more apt buy a large SUV than a big sedan, but for the design upgrade the Navigator represents.
Buyers will likely begin their search with the Select trim and go from there. What's hard to avoid are the amenities found with the two top trims, especially with the Black Label itself.
Clearly, the new Navigator out-pimps the current Cadillac Escalade, matches well with Range Rover and I've been told that it makes a run for the Bentley Bentayga costing twice as much, although I haven't seen it.
All in all, the 2018 Lincoln Navigator offers a clean departure from the previous model, while bringing the brand into new territory. While the Black Label trim itself executes well, the concierge services may be a determining factor whether the Lincoln marque has everything luxury shoppers expect.
2018 Lincoln Navigator Black Label
Sticker price from $93,705, $96,905 (plus $1,195 destination)
Price as tested: $100,000 (estimated)
Seats 7 or 8 occupants
Engine: 3.5-liter twin-turbo V6 gas
450 horsepower @ 5,500 RPM
510 foot-pounds of torque @ 3,000 RPM
10-speed automatic transmission
Wheelbase: 122.5/131.6 inches
Length: 210/221.9 inches
Width: 78.8 inches
Height: 76.1 inches
Passenger volume: 172/165.3 cubic feet
Storage volume: 19.3,34.3/57.5,73.3/103.3,120.2 cubic feet
Towing capacity: 8,700/8,400 (2WD); 8,300/8,100 (4WD) pounds
EPA: 16/21 mpg
Regular grade gasoline
Fuel tank: 23 gallons
Curb weight: From 5,855/6,056 pounds
IIHS safety rating: NR
Limited vehicle warranty: 4 years/50,000 miles
Powertrain warranty: 6 years/70,000 miles
Corrosion warranty: 5 years/unlimited miles
Vehicle assembly: Louisville, Kentucky USA
---
Photos copyright Auto Trends Magazine. All rights reserved.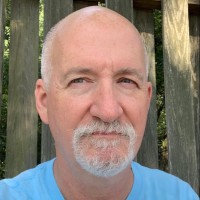 Latest posts by Matthew Keegan
(see all)