Previewing Toyota's latest model.
---
As of this writing, I'm in Austin, Texas, putting on the finishing touches to your review of the 2018 Toyota C-HR. This all-new model rolls into US showrooms in April and will slot just below the RAV4 in Toyota's SUV product line.
But I can't tell you everything I know about this vehicle, at least not until March 8, 2017. That's the date when embargoed information about the C-HR's driving impressions, pricing, and fuel economy is lifted. So, please check back here then for the complete scoop.
2018 Toyota C-HR
What I can tell you is that the Toyota C-HR is something completely different from what we've seen for this brand. Originally conceived as a Scion product, the automaker transitioned this vehicle to the Toyota brand once it decided to cancel Scion.
I can also tell you is that the same pricing philosophy espoused by Scion is on display here and builds on other Scion-to-Toyota models, including the Yaris iA, Corolla iM, and the Toyota 86.
Toyota says that "C-HR" stands for Coupe High-Rider. What you have is a coupe-like design married to a high profile. This means you sit up high while driving. Naturally, you don't enjoy the same driving characteristics of a low-slung coupe. At the same time, there is an advantage that I'll make known when my full review is published.
The C-HR is built on an all-new global platform. It is actually a "C segment" model like the RAV4, but it is slightly smaller. It takes aim at the B segment or subcompact SUVs, including the Nissan Juke, Honda HR-V, Jeep Renegade, Chevrolet Trax, Mazda CX-3, Fiat 500X, and others. Add the Kia Soul to this mix.
Front-Wheel Drive Only
Unlike its competitors, the Toyota C-HR is front-wheel drive only. This may put the vehicle at a disadvantage, especially for people who want the added security of all-wheel drive. My thinking, however, is that this SUV will appeal to a group of consumers who are looking for something else, namely fun-to-drive characteristics, something the C-HR has.
All models are powered by an new 2.0-liter four-cylinder engine with 144 horsepower and 139 pound-feet of torque. This engine is paired with a continuously variable automatic transmission.
No six-speed manual gearbox is available. At least not in North America. Europe will see the manual and drivers there will enjoy throttle blips for rev-matched downshifting. In my opinion, this feature will eventually arrive in US-spec models. It just has to!
There are a few other things I can tell you about the CH-R.
First, it seats five. The front bucket seats are generously bolstered, offering very good support to your hips and back.
Second, the rear 60-40 seat holds three, but two is ideal. Even then, cabin room is skewed toward the front occupants, therefore this vehicle is ideal for two. That said, if you must sit in the back, headroom is not an issue — I'm nearly 6-feet tall and there was room to spare.
Third, the rear storage space is fairly sizable. Fold down the rear seat and two people have enough room to carry a week's worth of luggage with them.
Fourth, if you like color schemes the C-HR won't disappoint you. In addition to such standard colors as black, white, red, and blue, there are three two-tone colors available — this means that the roofs are white and the body is another color, such as green or blue. It looks great and reminds me of a similar paint scheme found on the FJ Cruiser.
Fifth, there is a distinct diamond theme running through the C-HR. Look closely and you can see it on the exterior. Inside, the diamonds are on the door panels, the headliner, and in other places you might not expect it. We found it a cool way to showcase this vehicle.
Stay Tuned!
So, to wrap up for now I've included a bunch of photos to whet your appetite. Come the second Wednesday of March, I'll fill in the details about this sporty, new model.
---
Photos copyright Auto Trends Magazine. All rights reserved.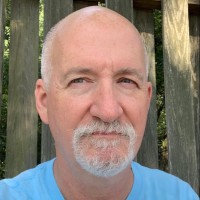 Latest posts by Matthew Keegan
(see all)