Chicago 2019 new car reveals and concepts from McCormick Place.
---
The Chicago Auto Show is back and it is greater than ever! Pardon the hyperbole as my analysis is based on three consecutive annual visits to what's arguably the largest show of its kind, at least by attendance.
What Chicago has often lacked is new product reveals outside of the special edition models manufacturers routinely showcase at the McCormick Place convention center.
But this year there are several new models set to debut, including the 2020 Subaru Legacy. The pickup truck makers are here as well, with Ford set to supply full details of its refreshed 2020 Super Duty line, which includes an all-new engine.
Chicago Auto Show Concept & Technology Garage
Auto Trends will update this page several times over the next three days as new information is released. To kick things off, we started our time in Chicago with a visit to the Concept & Technology Garage, where manufacturers display dozens of vehicles for journalist review.
The garage is open for two hours, supplying ample time to sample and drive what's available.
Lexus LC Convertible Concept
Lexus' crowing achievement is the LC convertible, although you can make an argument for the LS sedan. Then there is this matter of the exotic LFA sports car we saw a few years ago.
The Lexus LC is a six-figure sports car and a delicious testament to the marque's design acumen. We previewed both the conventional and hybrid versions in Hawaii two years ago, then followed up with a week-long visit.
What struck us about the LC is that it has the canvas for a beautiful convertible. True to form, Lexus' designers were given permission to develop such a model and it is now in concept form. We're thinking this model will see the light of day. In very small numbers and at a price premium beyond what us mere mortals can afford.
2019 Ford Ranger
We're waiting for a Ford Ranger to arrive for a week's review. In the meantime, the Chicago Auto Show offers a nice venue for showcasing Ford's all-new midsize truck.
Just introduced, Ford is already adding another shift to handle demand. The competition is certainly stiff, but the Ranger is a formidable entry in its own right. Powered by a turbocharged 2.3-liter four-cylinder engine paired with a 10-speed automatic transmission, the Ranger has the performance numbers to keep up with the top sellers.
No, there was no Ranger Raptor concept in sight. We think one will eventually be built, especially as that performance trim is available overseas.
Orange Kia Telluride Concept
If you're not familiar with the Kia Telluride yet, you will soon become acquainted with this vehicle. The 2020 Telluride slots in as Kia's largest vehicle when it goes on sale this summer. It seats eight passengers and is slightly larger than the Sorento.
The Telluride will also feature a number of premium features, including elegant LED tail lamps borrowed from the range-topping K900 sedan. You'll also find four-wheel independent suspension, an available self-leveling rear suspension, available double-stitched Nappa leather, and an oversized display screen.
What you won't find, at least not initially is anything remotely like a Telluride concept vehicle on display at the Chicago Auto Show. This vehicle seats just four — it has a 2+2 layout (third row removed) and offers a sport suspension, off-road tires, a performance exhaust system and a snorkel pipe so it doesn't choke on dirt.
We have no idea how this concept performs off-road, but we like to think it is much more than a gentle pebble pusher. It has the look of a more capable off-roader and combines that with a rooting tooting exhaust system.
2020 Subaru Legacy
Some manufacturers may be quitting the midsize sedan market, but Subaru is staying put.
In fact, this Japanese automaker with its U.S. headquarters located in Camden, NJ and with a manufacturing plant in Indiana, has a new Legacy coming to the market. The 2020 Legacy arrives this fall and it will feature many changes to its design, technologies, powertrain choices and more.
Most models come with a 2.5-liter BOXER engine with 182 horsepower. Also available is a turbocharged 2.4-liter BOXER engine making 260 horsepower. It replaces the previous V6 engine. Both engines work with a continuously variable transmission.
Other changes include a tablet-style 11.2-inch multimedia screen, available NAPPA leather, a DriverFocus Distraction Mitigation system, and more trunk room.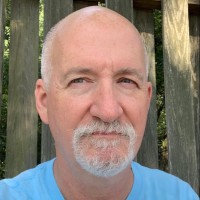 Latest posts by Matthew Keegan
(see all)