The only plug-in hybrid minivan.
---
The once dominate minivan segment continues to shrink as consumers embrace crossovers. In reality, the two segments are closely related as minivans rival three-row midsize SUVs in size.
The difference is, of course, in exterior utility — crossovers offer available all-wheel drive, while all minivans (except for the Toyota) supply front-wheel drive alone.
But minivans win the interior utility award as these models typically have excellent available storage space, especially with the second- and third-row seats folded or removed. Lots of interior storage space, including cubbies, are another reason why families haven't entirely abandoned the segment.
And Then There Were Five
The minivan segment is down to five players. The Dodge Grand Caravan, based on an older minivan style, remains the segment sales leader, followed by the Chrysler Pacifica. The Honda Odyssey, Toyota Sienna, and Kia Sedona round out the market.
Nissan, Hyundai, Ford, Mazda, and Chevrolet are among the brands that once participated in the market, but no longer do.
Only one of the five is offered as a hybrid and surprising to some it isn't the Toyota Sienna. Instead, the Chrysler Pacific Hybrid tackles the segment without competition. Further, this model is a plug-in hybrid, which means it can run on electric-only power for about 33 miles before it needs a charge.
2019 Chrysler Pacifica Review
Chrysler offers the 2019 Pacifica Hybrid in Touring Plus ($39,995), Touring L ($41,995), and Limited ($44,995) trims. Add $1,095 for the destination charge. The automaker sent a Limited model to my home for my review.
That test model cost just a few dollars shy of $50,000, which sounds like a lot of money for this vehicle. However, the cost does not take into account a $7,500 federal tax credit, which is available to many taxpayers. There are also state and local incentives and perks, which can further lower your final price.
For example, California residents may qualify for an additional $1,500 credit. Furthermore, your visits to the service station are spread out with judicious charging. Depending on how you use your Chrysler you could reduce your annual fuel costs by at least one half.
Exterior Highlights
Auto Trends has driven several copies of the Chrysler Pacifica since its 2017 debut. The new model replaces the Town & Country and is simply a better looker than the previous model.
And that isn't easy to do, given how the minivan silhouette is roughly the same among all models. What Chrysler did was inject elegant touches to the front fascia and rear roof pillar and gave the side greenhouse a more pulled in look.
Other touches such as handsome wheel designs, LED lights, and carefully placed chrome embellishments score in our book.
The differences between standard and hybrid Pacifica models are mostly subtle. The obvious differences include hybrid badging across the body. You'll also notice unique wheels, which were designed to maximize fuel efficiency.
Interior Highlights
Entrance to this minivan (as well as with competing models) comes by way of traditional swing-out front doors or through a pair of sliding rear doors, the latter offering second- and third-row seat access. Open all doors and raise the liftgate and you can better grasp any minivan's interior space and how to adjust it to your needs.
Unlike the standard Pacifica, the second-row seats do not fold away. Instead, they fold down. The placement of the lithium-ion battery pack underneath the vehicle makes hiding the seats impossible. Happily, the third-row seats do fold into the floor, representing this automaker's stow 'n go seating layout.
And also unlike the standard model, the Pacifica Hybrid seats seven passengers, not eight. The loss of one seat comes as Chrysler only offers a pair of captain's chairs in the second row. In any case, the Pacifica Hybrid offers realistic room for seven — families should find ample room for their passengers and all their gear.
One of the specialties of a minivan has everything to do with interior storage compartments. Yes, some crossovers have made significant strides in recent years to supply minivan-like layouts, especially in the number of drink holders, but storage still trails.
The Chrysler has a clean and well-organized center stack with a wonderful pull-out drawer at its base. That base "floats" above the floor, therefore you'll find an open storage compartment on the floor.
Further, the expected big storage compartment underneath the front armrest simply triples that abundance — with all three you'll find ample space to hold a purse, diaper bag, snacks or what have you.
As a driver, you'll find a minivan with excellent forward sightlines, ease of access and egress, and a comfortable seat. That seat offers eight-way power control with four-way power lumbar support across all trim levels. The front passenger seat also offers eight-way power on the Limited trim or as part of a package on the Touring L.
Premium cloth seats are standard; the middle trim has perforated leather. Top Nappa leather appears on the Limited trim. Both second-row seats slide forward and drop, with ample access to the last row. Available heated and ventilated front seats make this minivan all that more desirable.
Safety & Technology
We don't have the crash test scores yet for the 2019 Pacifica, but the model achieved a Top Safety Pick rating from the Insurance Institute for Highway Safety (IIHS) for 2018.
Chrysler equips the Pacifica Hybrid with blind spot monitoring with rear cross traffic detection. You'll also find front and rear parking assistance (sensors) and a backup camera.
The top-trim Limited bundles lane departure warning, forward collision warning, parallel parking assistance, and a surround view camera in an Advanced SafetyTec Group package. That package costs just $995 and also includes adaptive cruise control, advanced brake assist, and automatic high beam headlamp control — we think this cost is a bargain and a package worth taking.
Chrysler offers a UConnect 4 infotainment interface with an 8.4-inch touchscreen display. The system is easy to use with its clear, crisp display buttons. This voice-command system includes six speakers, Bluetooth, HD Radio and Apple CarPlay and Android Auto smartphone compatibility.
Available upgrades include an Alpine 13-speaker system or a 20-speaker Harman Kardon package. Navigation is standard on the Limited edition, but is optional elsewhere. Overall, we like the standard and available safety and technology features of this model.
On the Road
The last thing anyone wants with a minivan is a sluggish vehicle. Happily, Chrysler found a satisfying place where the Pacifica Hybrid delivers ample power, while maximizing fuel economy.
That power comes by way of a 3.6-liter V6 engine teamed with an electrically controlled automatic transmission. Also at work are a pair of electric motors, what propels this hybrid under electric-only conditions. The two motors allow this model to travel an EPA-estimated 33 miles on electricity alone, although those numbers will vary under a variety of load and atmospheric conditions.
The gas engine is the same one used in the standard model. But when teamed with the electric motors and the special transmission, it is ultimately optimized for performance. You'll notice when you step on the accelerator that the engine eagerly complies.
The moment you release the pedal, regenerative braking kicks in, slowly the vehicle. This type of braking also produces electricity, supplying another source for charging the battery.
It'll take you about 2.5 hours to charge the Pacifica Hybrid when connected to a 240-volt or public charging outlet. When done, simply disconnect, close the door (found ahead of the front wheel on the driver's side) and take off. Immediately, you'll notice that the minivan is operating in electric mode as it silently moves forward.
Under hard acceleration, the gas engine kicks in, but you can otherwise drive without it until the electricity is depleted.
Under all circumstances, the Pacifica Hybrid supplies a quiet and comfortable ride. There is no performance side to speak of, which means that steering is light, handling is uneventful and braking is firm. You're not going to slalom with any minivan, but body roll here is tolerable.
Plug-In Hybrid Parting Thoughts
With the Chrysler Pacifica Hybrid, consumers have two things to consider:
whether to purchase a minivan in the first place, and
if they should consider the segment's lone hybrid model.
Some consumers won't consider a minivan, simply preferring a crossover with available all-wheel drive. Though Chrysler doesn't have a crossover to offer, the three-row Dodge Durango matches the Chrysler in passenger space and offers superior towing and more engine offerings. Still, a crossover doesn't have sliding doors and in the case of the Chrysler, the storage options don't match the minivan.
The extra cost of the hybrid means starting your search paying $13,000 more for a base model. But that difference is deceiving as the hybrid starts with the Touring Plus trim, which is $7,050 more than the similar standard model. Take into consideration the government incentives and your fuel savings, and the Pacifica Hybrid's value proposition improves steadily year over year.
2019 Chrysler Pacifica Hybrid Specifications
Base price from $41,090 (including $1,095 destination)
Chrysler Pacifica Limited: $46,090
Price as tested: $49,575
Seats 7 passengers
3.6-liter eHybrid V-6 gasoline engine
260 net system horsepower
3.78 inches bore by 3.27 inches stroke
Engine compression ratio: 12:5-to-1
Electrically variable transmission
Wheelbase: 121.6 inches
Length: 203.8 inches
Width: 79.6 inches
Height: 69.9 inches
Passenger volume: 165.0
Storage volume: 32.3/87.5/140.5 cubic feet
Towing capacity: NR
EPA: 30 mpg
Regular grade gasoline
Fuel tank: 16.5 gallons
Curb weight: 4,987 pounds
IIHS safety rating: Top Safety Pick (2018)
Limited vehicle warranty: 3 years/36,000 miles
Powertrain warranty: 5 years/60,000 miles
Corrosion warranty: 5 years/unlimited miles
Vehicle assembly: Brampton, Ontario CANADA
---
See Also – Second Look: 2017 Chrysler Pacifica
2019 Chrysler Pacifica Hybrid photos copyright Auto Trends Magazine. All rights reserved.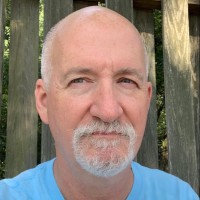 Latest posts by Matthew Keegan
(see all)